VW Electric "Scooter" is Cool and Compact
scooters | technology | volkswagen | VW | July 14, 2015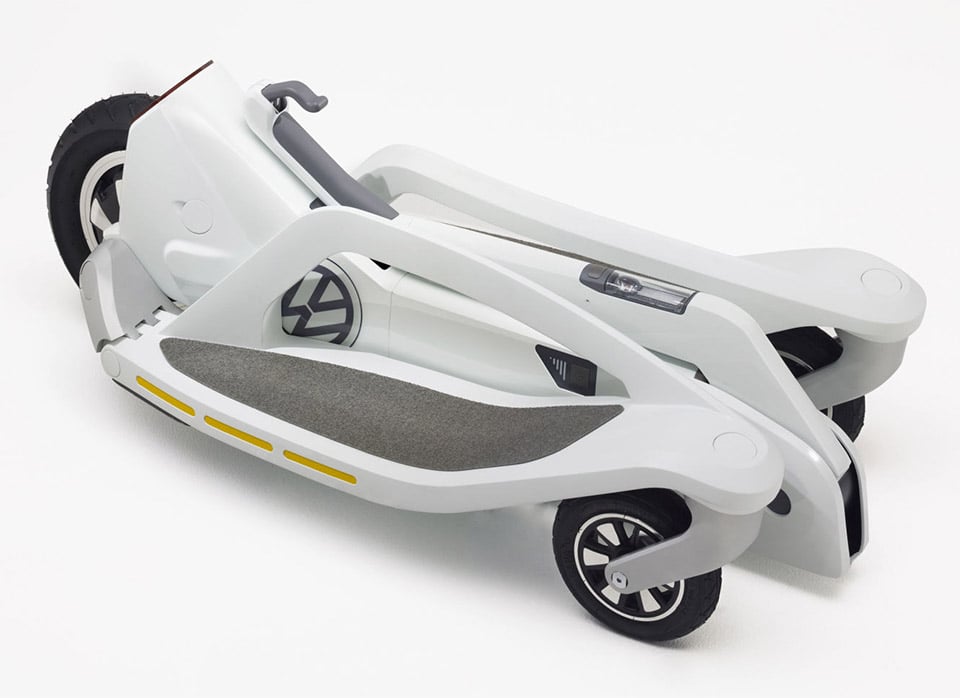 To me, a scooter is something sacred, and it comes from only one country – Italy. The first time I ever saw a Vespa – probably when I watched Quadrophenia – I was smitten. I owned a series of them when I was in college, and for the first five or so years when I was out of school. They were usually early 1980s P200s, and they were beat up and oozing with character. I thought the basic design was the epitome of cool, and when I saw people driving something like a Honda "scooter" down the road I felt bad for them.
So when I heard about a new "scooter" coming on the market next summer, and it's made by Volkswagen, and it's electric, I was dubious to say the least, especially when it's being compared to a Segway, which is about as much a scooter as I am an NBA center.
But I have mellowed and become more open-minded over the years – I even listen to the Grateful Dead on occasion. So when I came across a story about this new VW "scooter," I decided to check it out. Well, a Vespa it ain't, but a Segway killer it just might be.
First of all, it's a scooter in the vein of a kid's Razor scooter. It's elegantly tall and thin, with two small wheels in the front and one large wheel in there back. It has a solid surface for each foot like the pedals on an elliptical machine, and it folds down into something small enough you can put in your trunk. You can travel about 12 miles on a charge, it only weighs about 25 pounds and the list price will be less than a grand.
So while I won't admit this is an actual "scooter," I will admit that I like it a lot, and if I had the opportunity to drive one I would take it. I would however, probably wear a disguise so that none of my Vespa fanatic friends would see me on it.