Shelby GT350 Gets an Awesome HUD Shift Light
ford | ford mustang | shelby gt350 | July 23, 2015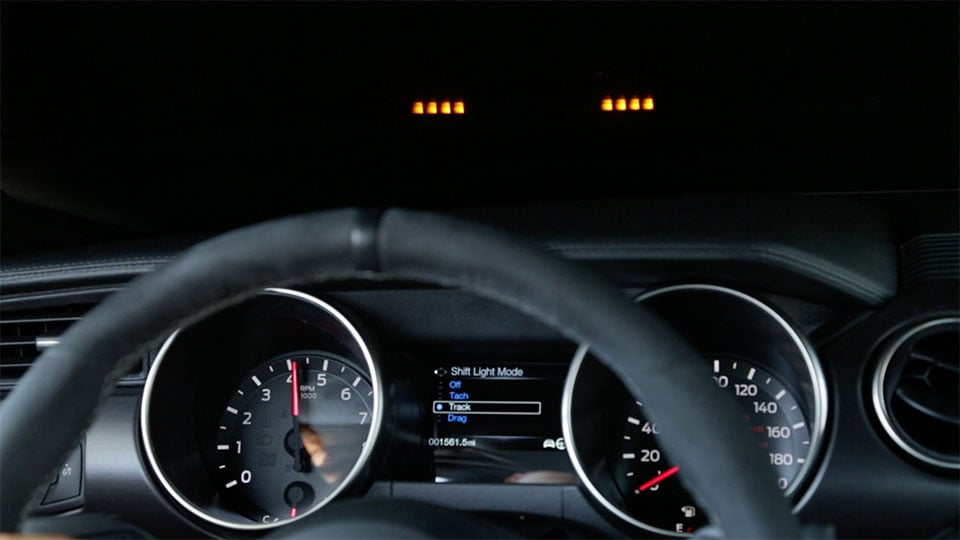 If you have never driven a car on a racetrack of any sort, you might not realize how difficult it is to know what RPM you are at. When you are heading down the drag strip or tearing up the back straight at your lock road course, you can't take your eyes off the track long enough to peak at the tachometer.
Some people can get used to how the car feels at a certain RPM and shift by feel. I always wished for a shift light that was in my field of view. The new Ford Mustang Shelby GT350 will have my exact wish in the form of a HUD shift light that has three modes. The modes include tachometer, track, and drag.
In tach mode, the lights move from left to right. Track mode sees the amber lights move from outside to the inside. In drag mode, the lights flash at the shift RPM the driver selects. The only thing I wish the Performance Shift Light Indicator had was red lights when you got closer to redline or your shift point.