Emory Outlaw Porsche 356 Hits Jay Leno's Garage
jay leno | porsche | porsche 356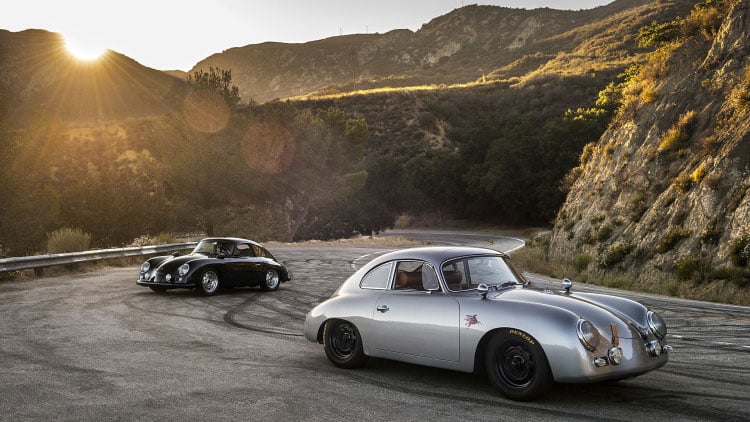 My two favorite Porsche models aren't ones that many people think of when they think of the brand. I have always had a fondness for the Porsche 914; I love the lines of that car. I have also always been a fan of the 356. I always thought the coupe version was a bit awkward looking making this one of the few cars that I prefer in convertible form.
Jay Leno recently had a special version of the Porsche 356 show up at his garage. Emory Motorsports dropped by with a couple of Porsche 356s that were modified to the liking to their buyers. They have all the classic looks from the late '50s with more power and refinement than the cars had from the factory.
I would love to drive one of these cars; I love the spindly little gearshift they have inside. Check out the video to get a better idea what these special cars are all about.