2016 Honda Civic Sedan Brings First Honda Turbo Engine to U.S.
honda civic | turbo | September 17, 2015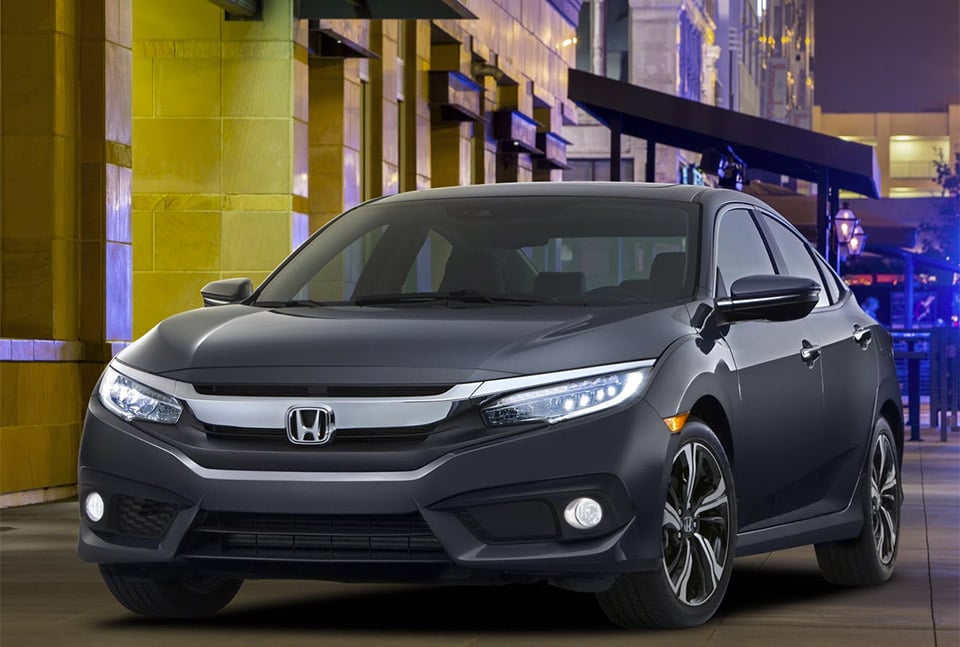 There are plenty of modded Honda Civics out there that are sporting turbochargers, thanks to flicks like The Fast and the Furious. However, Honda has never offered a factory turbo engine here in the U.S.
That changes with the all-new 2016 Honda Civic Sedan, which offers an available 1.5L turbo four under the hood. The 2016 Civic Sedan is the first of the new Civic models that will hit the States, followed by the coupe, SI, five-door hatch, and that Type-R that we have all wanted (which rocks a much more powerful turbocharged engine).
The base engine will be a 2.0L DOHC i-VTEC four with a CVT or 6-speed manual available. Sadly, the 1.5L turbo will only be offered with the CVT. Honda has yet to release official horsepower figures for the turbo engine, but it's likely to be around 150, if its other applications are any indication.