Adventures in the Toyota RAV4
oregon | rally | road trip | toyota | toyota rav4 | October 19, 2015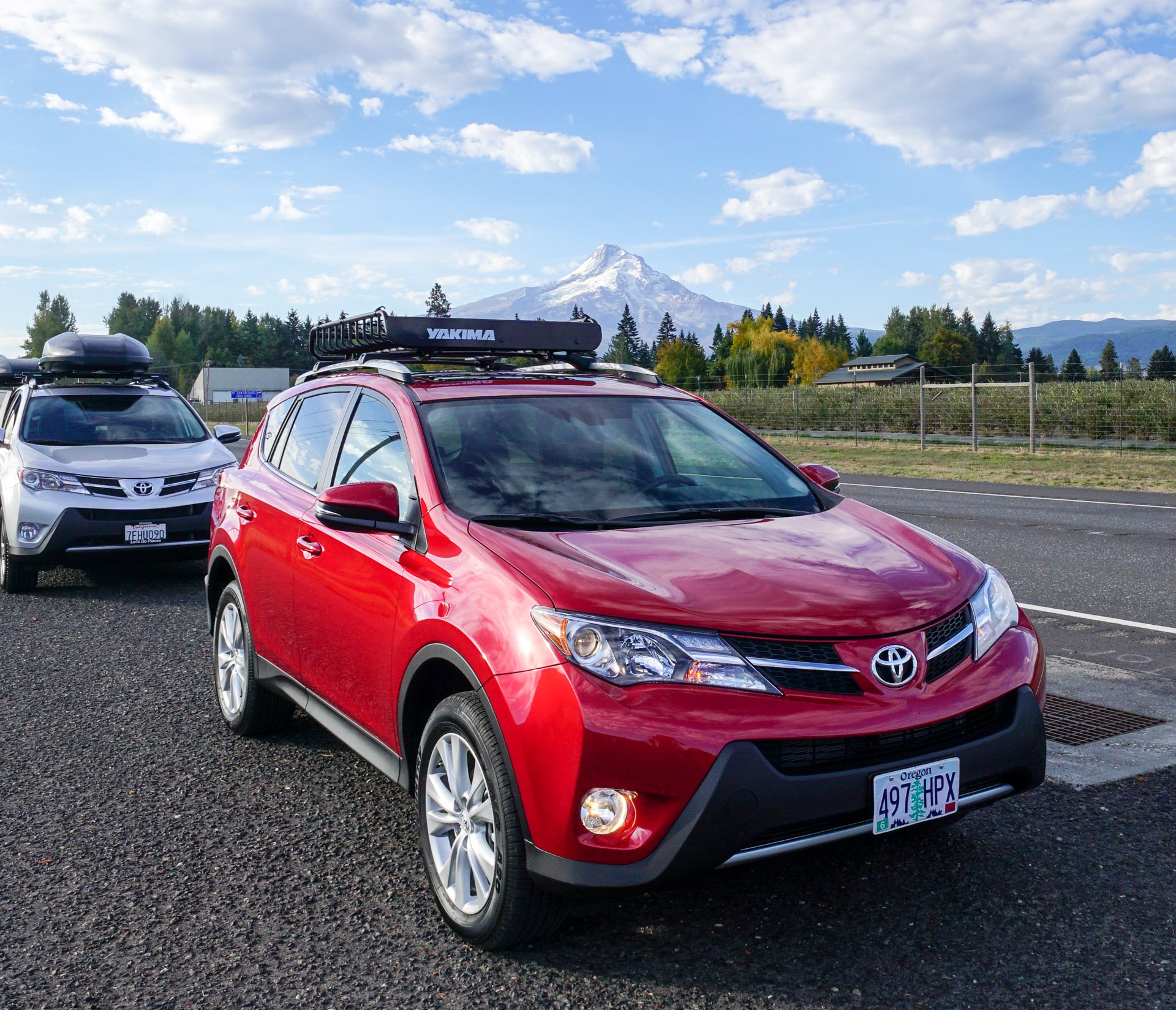 Say the name "RAV4," and most people think of a compact grocery getter for the soccer mom set. But the last several days have shown me that the Toyota RAV4 is much more. I had the opportunity to take the 2015 RAV4 on a Pacific Northwest adventure, going off-road, and even witnessing a RAV4 run a rally race.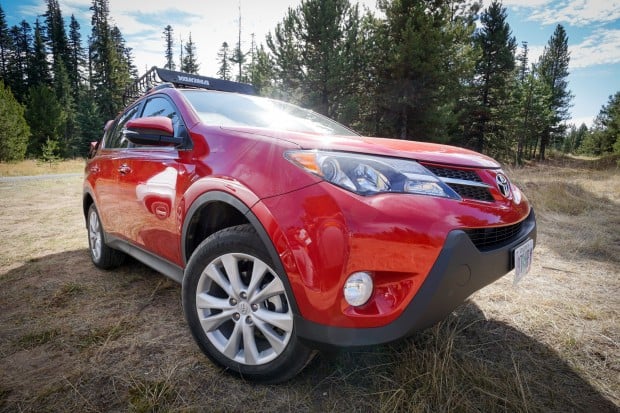 Over the years, the RAV4 has gotten a reputation as a fuel-efficient compact SUV for picking kids up at the mall. And as is the case with most things, perception is often interpreted as reality. Well, I'm here to help change your mind. The RAV4 is actually a fun car to drive. Sure, it's not massively powerful or able to do serious rock crawling, but it's surprisingly fun to take on adventures away from the city and suburbs.
Toyota brought me and a handful of other journalists out to Northwest Oregon for a chance to take a stock RAV4 out on the open road, and to help make me a believer in its abilities.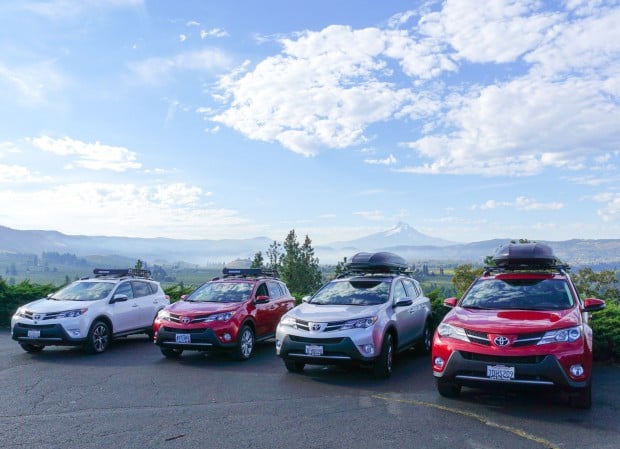 Our terrain varied from highways, to some of America's most beautifully twisty and turny roads, to rough gravel and loose dirt paths. The first thing I noticed about the RAV4 is how well it handled each of these situations.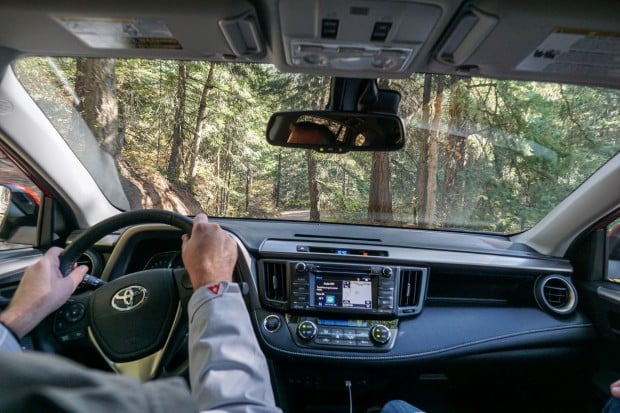 It offers superior road feedback for its class of vehicle, and feels much more nimble than its reputation would lead you to believe. Its suspension is stiffer than I expected too, which helped the little RAV4 corner and respond well to changes in the road quite well.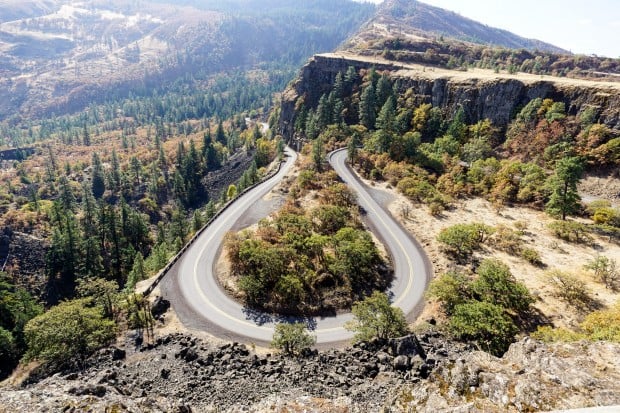 Along our journey, we would stop to take in such incredible vistas as the epic and omnipresent Mount Hood, the stunning and crystal clear Lost Lake, and eventually made our way to the hipster mecca that is Portland.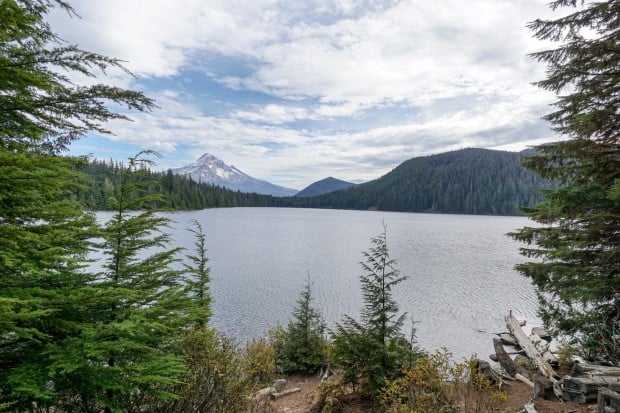 Even though we were driving in fairly high altitudes, the RAV4's 176 hp naturally-aspirated 2.5L DOHC 4-banger kept us moving along without a struggle, even with four passengers aboard for much of the ride. Inside, the RAV4 provides unexpectedly good amount of space, with very good legroom for both front and rear seat passengers, and enough storage space behind the rear seats to hold all of our luggage. Keep in mind that it's not ideal for towing, with just a 1,500 lb. capacity.
The highlight of our journey had to be our visit with Baja 1000 winning driver Ryan Millen, along with his co-driver (and fiancée) Christina Fate. Their vehicle for the Rally America sanctioned Mt. Hood Rally: a front-wheel drive RAV4, racing with a stock engine and transmission.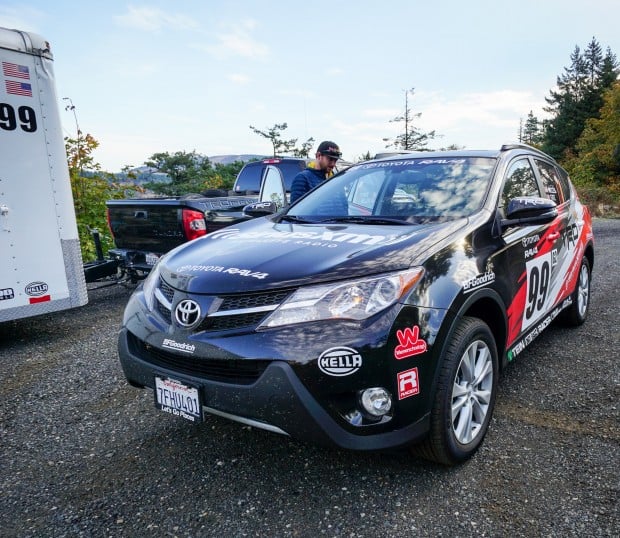 Other than gutting out the interior to save weight, and making it safe for racing, other modifications were limited to suspension and tire changes. Surely, such a vehicle wouldn't be capable of keeping up with the pack. Or would it?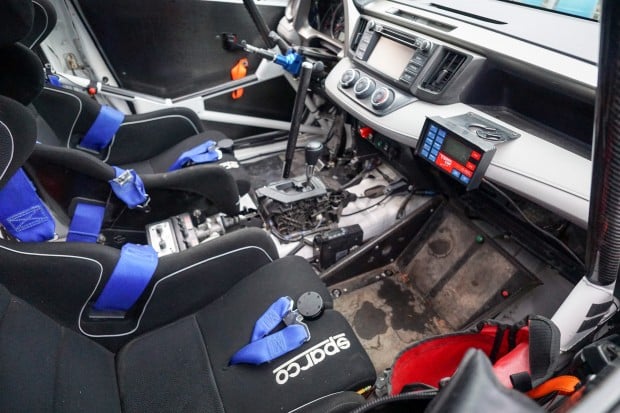 I spent time with Ryan, Christina, their engineer Brian, and the rest of their crew, learning about their ambitious mission to win rallies in a RAV4. Fortunately, they were totally down to Earth, and I'm grateful that they welcomed us into their world for three days. Incredibly, the only real challenge that came up when discussing the car's rally abilities was its lack of a manual gearbox.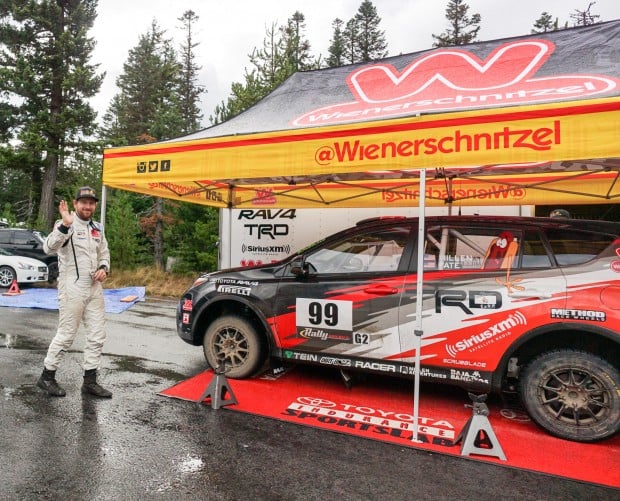 After the first day's meet and greet, we headed out to the course for something called "Recce," (short for "reconnaissance") in which each driver and co-driver has a brief chance to drive the course and map things out. Ryan and Christina worked diligently to observe and take notes on every turn, pothole, and terrain change. They weren't allowed to do the run at race speed, so it's not a practice run.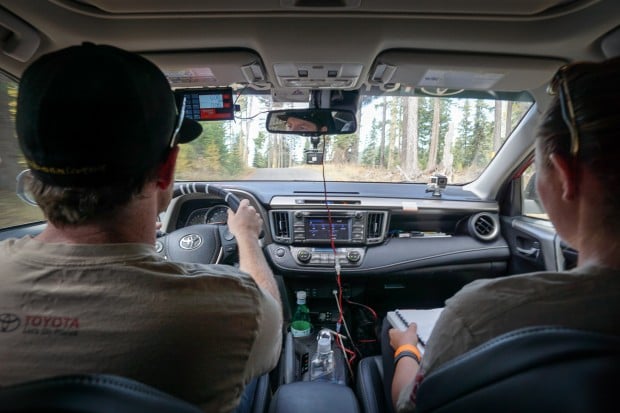 The next day, we were back at the course and got to see what the RAV4 could really do in a competitive setting. The race led off with the typical suspects, like AWD Subarus and the like, each producing a cacophony of sound as it came around the corner. When the RAV4 came on the scene, I almost missed it, as its exhaust note was quite stealthy. But we weren't here to see what car could make the biggest racket. We were here to see who could drive the course the fastest.
The RAV4 tore around corners like nobody's business, spewing a cloud of gravel and dust just like the big boys. And it was fast on its feet too.
As the day wore on, the rain came, and loose dirt turned to mud, puddles and mush. Surprisingly, the Toyota seemed to grip even better. Along the way, the field saw two cars go off the course, but Team Millen held strong and finished all six stages. Through the combined efforts of driving and navigational expertise, and the impressive engineering of the RAV4, Team Millen went on to win First Place in the 2WD division, and came in Third Place overall.
Coming into the event, rally racing a stock RAV4 seemed like a ludicrous idea, but a place on the podium should prove any doubters wrong, and just drives home the point that this little daily driver can also be great for out of town adventures.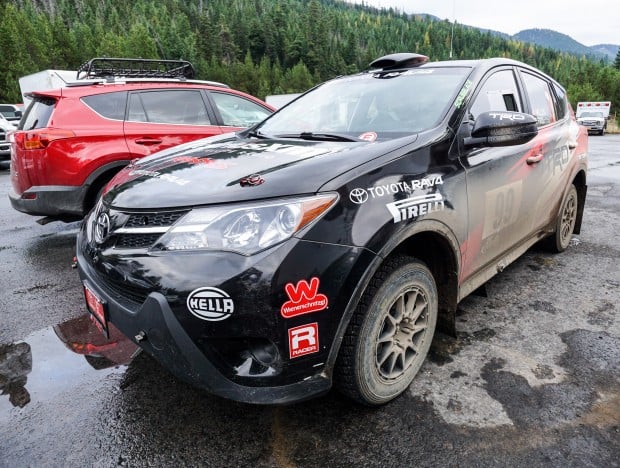 After the race, we shared a brief celebration with the winners, and I made the 2-hour trek to Portland. While I was tempted to drive my RAV4 like Ryan had on the track, sanity prevailed. But I still enjoyed my ride, taking in the incredible scenery as the sun went down, and reflecting on how much pleasure I derived from a car that I expected to be neither fun or adventurous.