McLaren 650S Spider Al Sahara 79 is the Middle Eastern Gold Standard
mclaren | mclaren 650s spider | November 11, 2015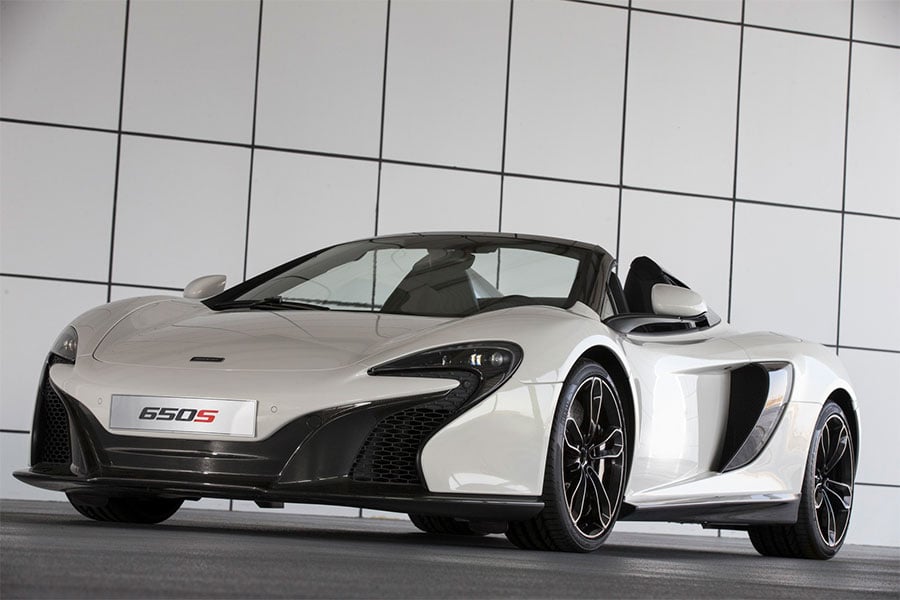 McLaren has unveiled a special car made by their Special Operations (MSO) division. The bespoke model is a Middle Eastern exclusive, and is called the 650S Spider Al Sahara 79 edition. The name comes from the atomic weight of gold, 79.
The reason for that name is that the paint has flecks of 24k gold in it to give the white a golden shimmer. The wheels and top are painted gloss black and the front splitter, diffuser, and side intakes are carbon fiber. Inside, the 650 horsepower sports car has custom white and black leather, and gold rings around the vents and switches.
McLaren says that over a quarter of all orders from the Middle East region are MSO cars.