Alfa Romeo 4C La Furiosa Debuts from Garage Italia
alfa romeo | car | dubai | November 16, 2015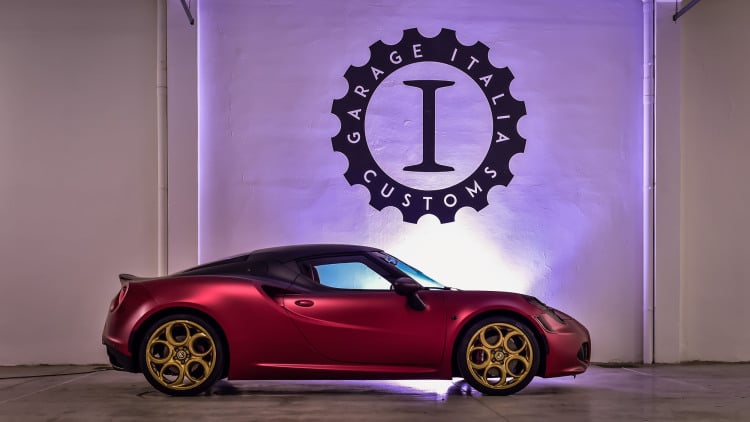 Car customizers Garage Italia have unveiled a customized Alfa Romeo 4C sports car during the 2015 Dubai Auto Show. The car has standard power and performance, but has been updated for improved looks and the car certainly looks good.
The car has been painted in a sexy matte red color, and its roof is exposed carbon fiber. Like the roof, the headlight trim, air vents, and side mirrors are also carbon fiber. Its wheels are painted gold, and inside the car are copious amounts of red and black Alcantara.
The company that performed the customizations gives no indication just how much this all costs. I'm sure it's expensive. It sure looks very good in the photos. Matte paints are very cool, but can be difficult to live with as far as cleaning, so I hear.