Honda Ridgeline Truck Finishes Baja 1000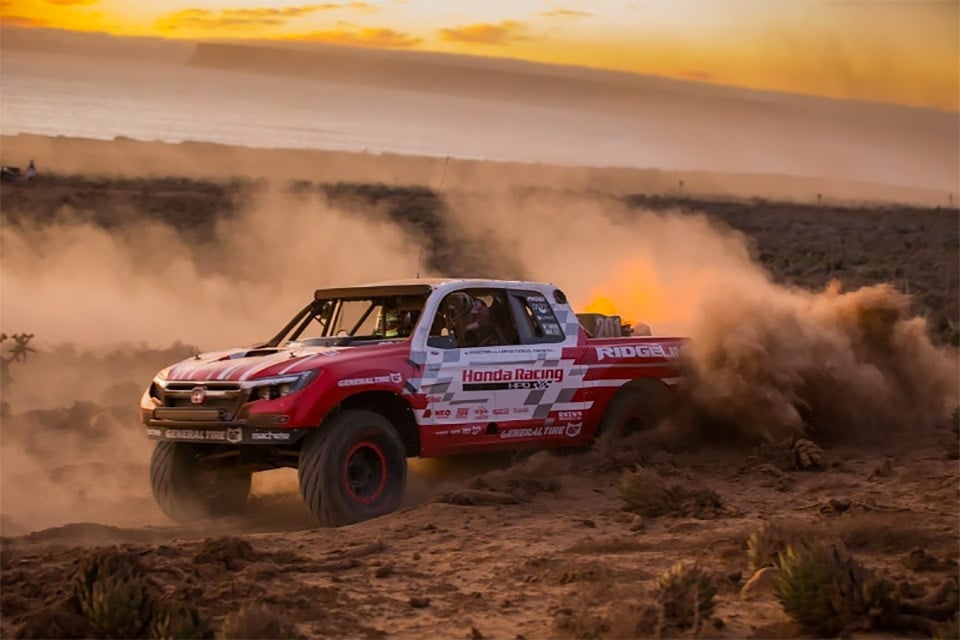 One of the most grueling off-road races in all the world is the Baja 1000. If you are unfamiliar with this race, you need to watch the flick Dust to Glory, an awesome documentary about the race. Honda recently entered its second-generation Ridgeline racing truck into the race, and the truck was able to finish the event.
The race spanned an 821-mile loop this year that started and finished in Ensenada, Mexico. The Honda entry ran trouble free during the entire event and finished the race in 25 hours, nine minutes, and 47 seconds.
The racing truck shares more than looks with the new Ridgeline. Its engine shares the same block, cylinder heads, and crankshaft as the engine that will power the new production Ridgeline truck. Of course, this one has been turbocharged to produce 550 hp, but that just means you can do the same.