Volvo in-Car Delivery Fills Your Car Trunk with Presents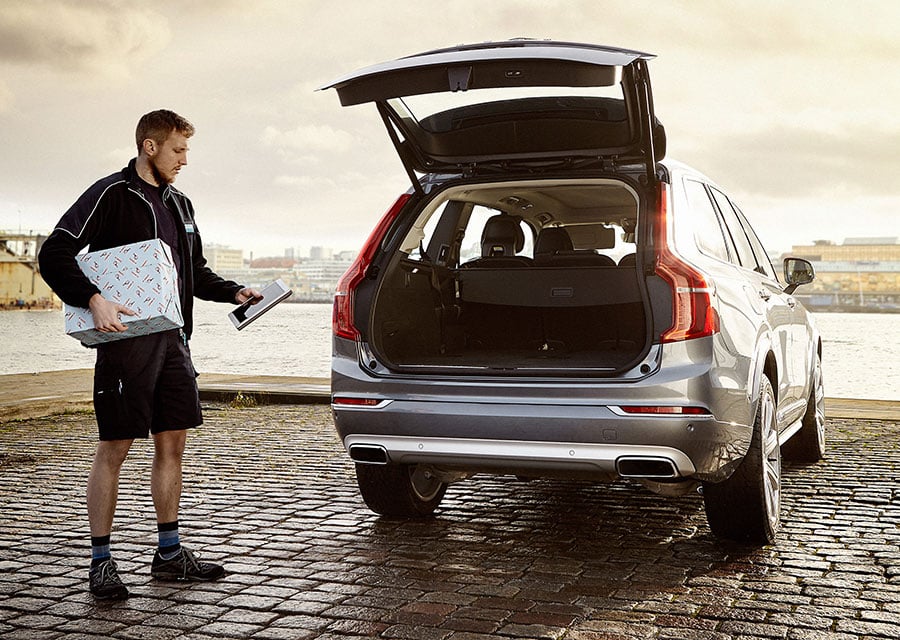 Volvo has announced a cool new way for owners that subscribe to their Volvo On call service to shop. Similar to the Audi/Amazon Prime delivery service, purchases made at participating websites can be delivered directly to the trunk of a Volvo car.
The service uses a digital key for the delivery driver that works one time to let them into the car. The packages ordered from the participating retailers are then left in the trunk to take home whenever you want.
Participating brands include Lekmer.com and Mat.se, but Volvo says that more websites will be coming online in the future. Currently the delivery service with PostNord is only offered in Gothenburg, Sweden. Volvo will add more cities to the service availability in the future.