Pure Electric Citroën E-Mehari is Oddly Cool
citroen | December 11, 2015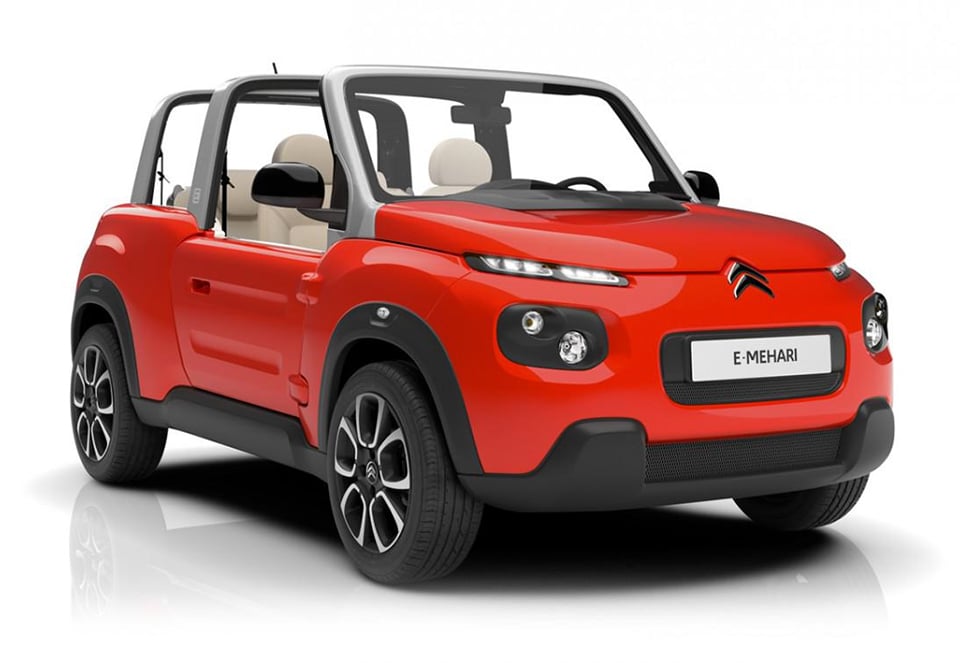 I often lament the fact that some of the cool cars that Europeans can get their hands on never come to the U.S. The Citroën E-Mehari is one such vehicle. This little car debuted in Paris a few days ago and it is very cool. It's supposed to remind us of a 1968 Mehari that Citroën made back in the day.
This little four-seater has a quirky and cool style, and allows for open top enjoyment. The car will use plastic body panels that bounce back from dings and need no maintenance. It's designed to be hosed down inside and out when needed too.
Unlike the original, the E-Mehari is an EV, with a top speed of just 68 mph, though its 124 mile range in the city is pretty impressive. The car will launch in France this Spring at an as-yet unannounced price.