Jeep Confirms Wrangler Based Pickup Truck for 2017
jeep wrangler | naias 2016 | truck | January 18, 2016
---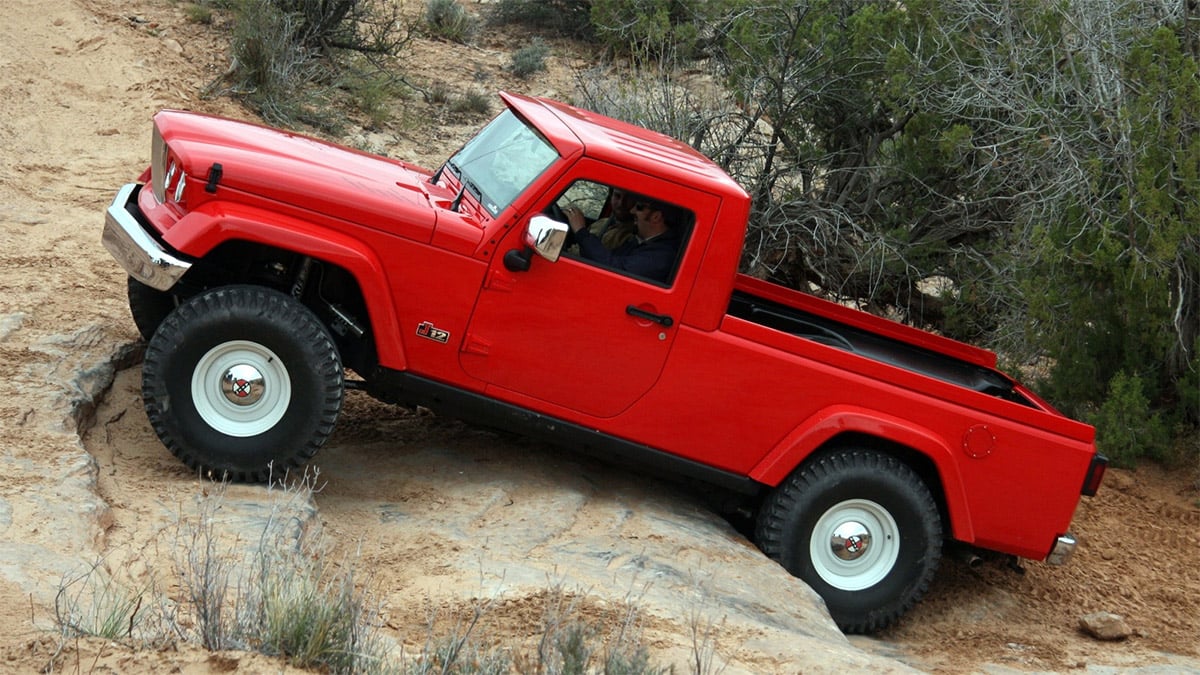 Jeep fans should be thrilled to hear this. The company has confirmed that with the next generation Wrangler, a truck version will finally be offered. Jeep has teased with truck-based concepts in the past, such as the J-12 shown here. The next gen Wrangler is due to land in 2017 – presumably as a 2018 model.
The truck version will come along side the new Wrangler, and was confirmed by Fiat Chrysler CEO Sergio Marchionne during the 2016 NAIAS. Both the normal Wrangler and the truck version will be made in the Toledo, Ohio plant where the current Wrangler is built.
While fans are excited about the new Wrangler and a truck version, hardcore off-roaders remain concerned Jeep might water down the next version of the Wrangler as it did with the latest generation of the Cherokee, which is much more car-like than a serious 4×4.