2016 BMW 7 Series' Awesome Park Assistant Plus Coming Soon to U.S.
bmw | bmw 7 series | parking assist | technology | January 19, 2016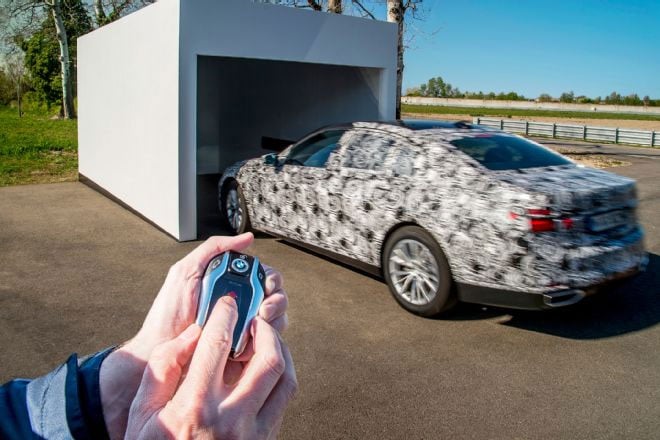 If you have ever thought it would be cool to be able to remotely drive your car in and out of a tight parking space, BMW has the feature for you. Park Assistant Plus is a new technology on the 2016 BMW 7 Series cars that allows the owner to pull the car in and out of a parking space using only the key fob.
The feature can gently drive a car into and out of a garage or tight parking space with the driver standing outside, and pressing a button on the remote's touchscreen.
Unfortunately, BMW couldn't include the feature on the U.S. version of the 7 Series because it thought the feature was illegal in the U.S. due to a statute that requires the brake pedal to be depressed when shifting into gear to keep cars from rolling away. The 7 Series applies the brake automatically without moving the brake pedal, and has now been granted an exemption by the NHTSA. That should allow BMW to add Park Assistant Plus to the cars sold in the U.S. soon. BMW doesn't have an exact time frame for when the feature will be added.
You can see the remote parking feature in action in the video above.