Dodge Dart and Chrysler 200 Tossed to the Meh Heap
chrysler | chrysler 200 | dodge | dodge dart | January 28, 2016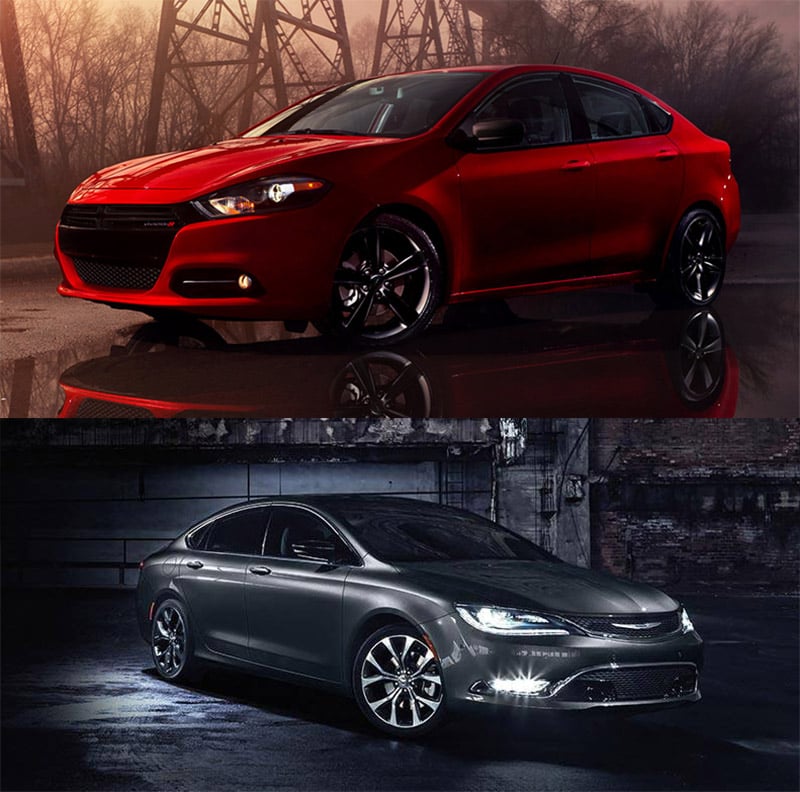 Fiat Chrysler Automobiles makes some cool trucks and cool cars like the Dodge Challenger and Viper. On the other hand, they also offer some boring vehicles that few people actually want. Take the massive piles of meh in the Dodge Dart and Chrysler 200. The Dart took a storied nameplate from the muscle car era and put it on a FWD econobox crap can. The 200 made some strides with its recent redesign, but still isn't exactly thrilling.
FCA has announced that the Dart and the 200 will be discontinued within the next 18 months to allow the company to focus on the much more popular Jeep and Ram truck models that people actually want to buy.
These larger models are doing well thanks to cheaper, gas prices and FCA wants to take advantage of consumer desires. Ending the Dart and 200 will give more room in assembly plants for these popular models to be made. FCA will certainly take a massive loss with the move, but good riddance to boring cars.