Rimac Concept_One Production Version to Debut in Geneva
2016 Geneva Motor Show | EV | rimac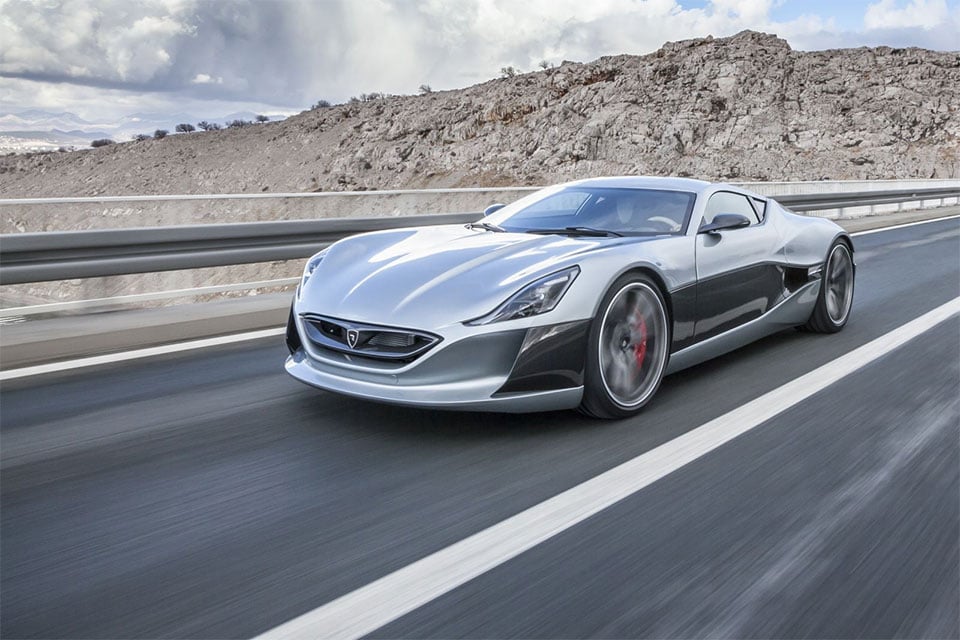 You might remember that slick looking Rimac Automobili Concept_One electric hypercar we talked about back in 2014. The car is a sexy all electric beast packing lots of performance. The production version of that car will be unveiled at the Geneva Motor Show this March.
Besides its looks, the coolest thing about the car is that it has 1088 hp and 1180 lb-ft. of torque. Its makers claim the car can go from zero to 62mph in 2.6 seconds, 104 mph in 6.2 seconds, and 186 mph in 14.2 seconds. It has an electric motor at each wheel, along with an all-wheel torque vectoring system. That system can send torque exactly where it needs to go using mathematical models and control algorithms.
The braking system of the car is carbon ceramic and regenerative braking can generate up to 400 kW of power for the battery pack. It also has a drift mode and has a fancy infotainment system and 4G connectivity. An on-board system also records telemetry data that can be viewed inside the car or on a mobile device.
Since the concept was called the Concept_One, and this is a production version, I wonder what this version will be named.