Porsche GT3 Office Chair Costs More Than a Nice Used Miata
furniture | office | porsche | April 3, 2016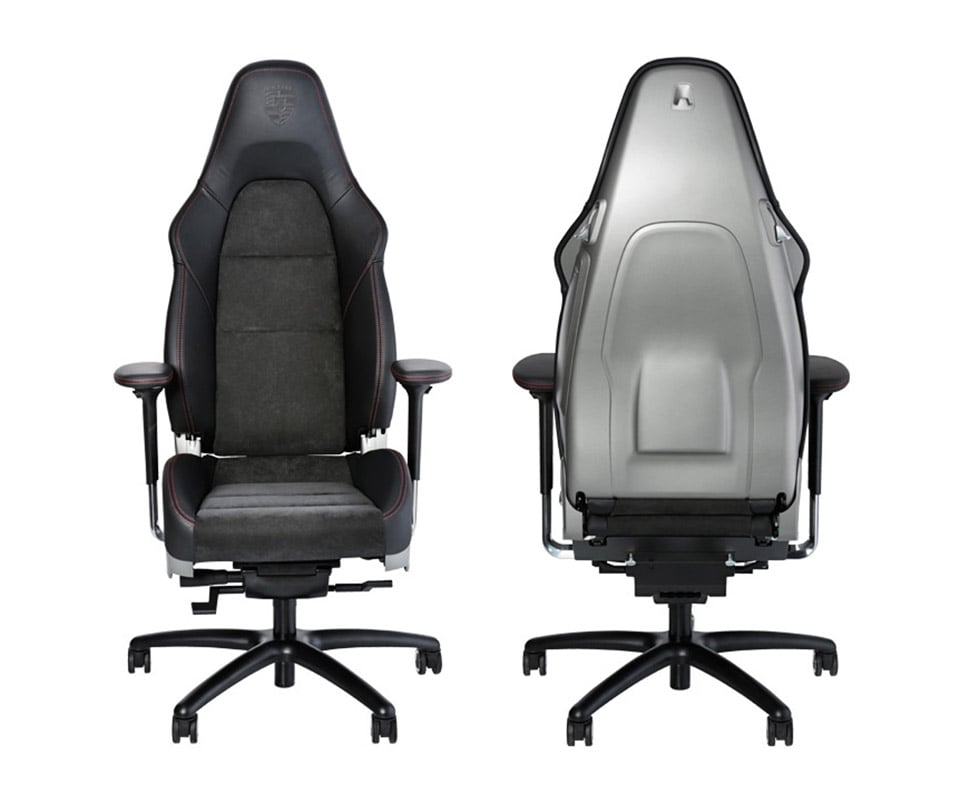 I've seen a number of Porsche GT3s at the racetrack over the years. I love the way they look on the outside and always thought that its seats really needed to find their way into my Miata. If you have ever looked at the seats from a 911 GT3 and though they would make a nice office chair, here is your chance.
Porsche is offering a rolling office chair made from the stock sports seat right out of the current Porsche 911 Carrera GTS and 911 GT3 cars. The chair has adjustable arm rests, continuous height adjustment and electric back adjustment.
Power comes from a rechargeable battery and the seat has a jacket hook on the back. If you look closely, you'll notice a Porsche crest on the leather headrest, and some of the seat is covered in Alcantara. The office chair will cost $6,570 or the price of a nice used Miata that you can hoon about at the track.