2017 Mercedes-Benz G 350d Professional
mercedes g350d | mercedes-benz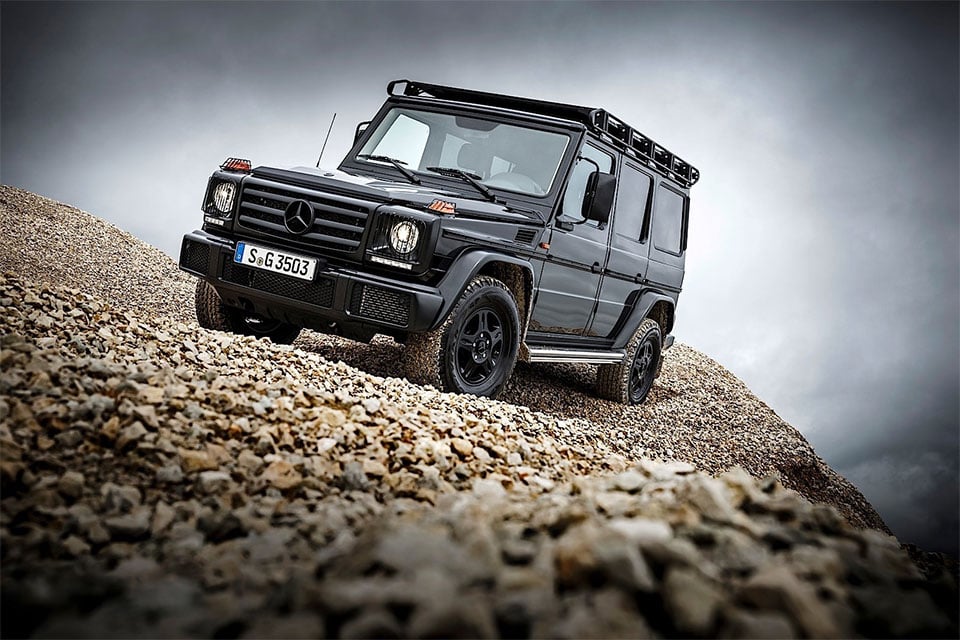 Normally when you see a blocky G Wagon rolling the streets, it's a fancy model that will never see actual off-road use. In Europe, Mercedes-Benz has a new flavor of that G Wagon called the G350d Professional, and it really does look like it should be covered with mud. Still, with a starting price of around $90,000 this "entry-level" model isn't really aimed at the working class professional. It's more like a professional doctor or lawyer's car.
Normal working folks can't drop that kind of money on an off-road plaything. That said, compared to the normal G series the D 350d is definitely more basic, lacking all the glam on the inside. It gets no power windows or seats or even carpet. The floor is made to be washable with a water hose and the seats are cloth clad.
It's definitely ready to go off road, offering higher ground clearance at 9.6-inches compared to 9.2-inches for a standard version.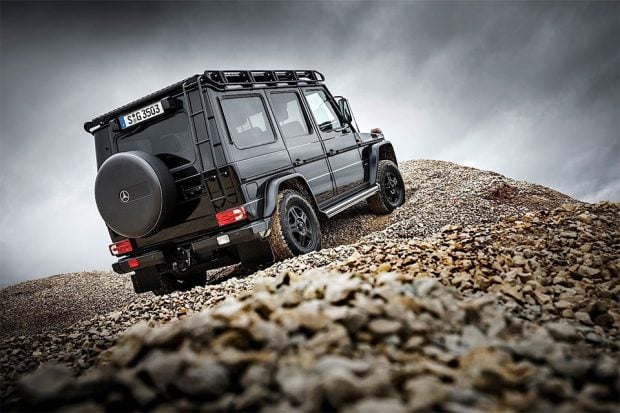 Power comes from a 3.0-liter turbo diesel with 245 hp and an impressive 443 lb-ft of twist. The G350d Professional will launch in September with orders opening June 1. Pricing in Germany starts at 79,968 euros (~$89,000 USD). No word on a US release at this point.