McLaren MSO Carbon Series LT is a Carbon Fiber Dream
mclaren | McLaren 675LT | June 8, 2016
McLaren has announced one of its coolest creations to ever roll out of the McLaren Special Operations Center. The car is the MSO Carbon Series LT. The car is based on the already impressive 675LT Spider, but this version has 40% more of its body panels made from exposed carbon fiber.
On all 675LT Spiders, all of the following parts are carbon fiber with a gloss finish: the front bumper with larger splitter and end plates, front under body, side skirts, side intakes, lower side intakes, rear body side lower, rear fenders, rear deck, rear bumper, diffuser and 'Longtail' Airbrake, electrically retractable roof and tonneau, A-pillars, bonnet, rear deck, side blades, front and rear wings, and fuel filler are all carbon fiber. So from the outside, the entire car looks like it's made from the strong and lightweight material.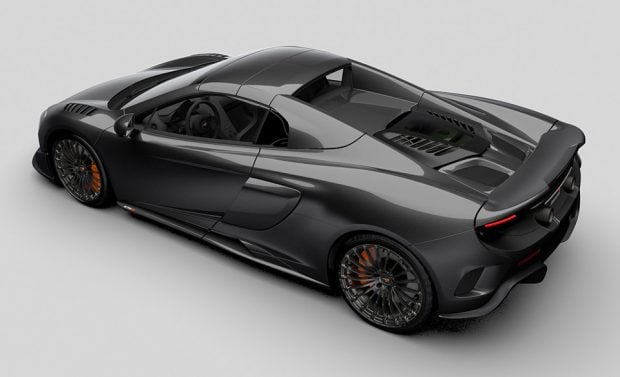 Like the 675LT, it's powered by a 3.8L twin turbo V8 making 675 hp and 516 lb-ft of torque. McLaren says that the car can reach 62 mph in 2.9 seconds. Production will start this autumn with deliveries before the end of 2016. The production run is limited to 25 units for sale globally, and they've all already been sold.