Tesla Offers Model X Owners a Free Sunshade
accessories | model x | tesla | June 13, 2016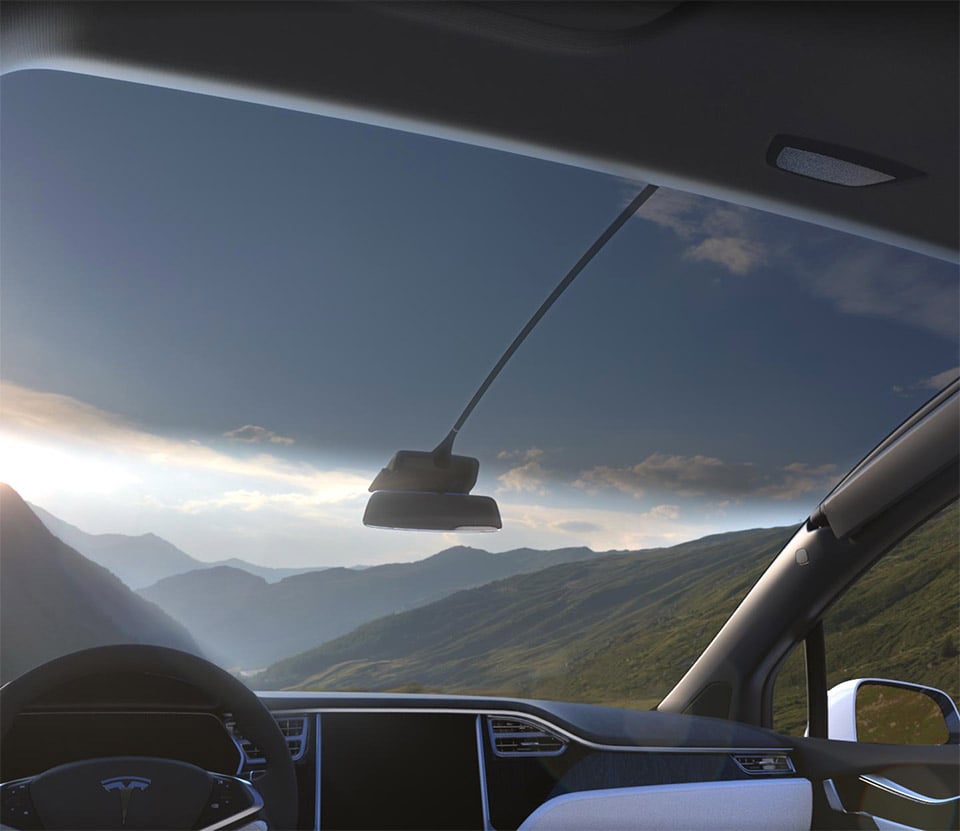 I've owned a bunch of cars over the years with T-Tops or sunroofs, and the thing that some car designers don't understand is that in Texas or other hot states you need a way to block sunlight from beaming through all day. When it's 105ºF in August with 98% humidity, having a sunroof with no shade or a shade that allows any light through at all means an interior hot enough to melt any cellulite off your arse when you sit down.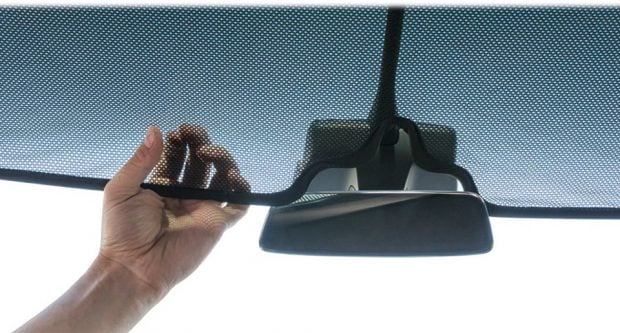 When Tesla first began to ship its Model X SUV with its enormous panoramic front windshield, they apparently didn't think about the consequences of all that light and heat, never mind this huge amount of glare that can shine into driver's eyeballs on a sunny day. That has been fixed albeit with a rather cheap looking add-on shade system. It's a mesh fabric screen on a flexible frame that you clip onto the roof. When installed, it basically shades the entire section of the windshield from the mirror up.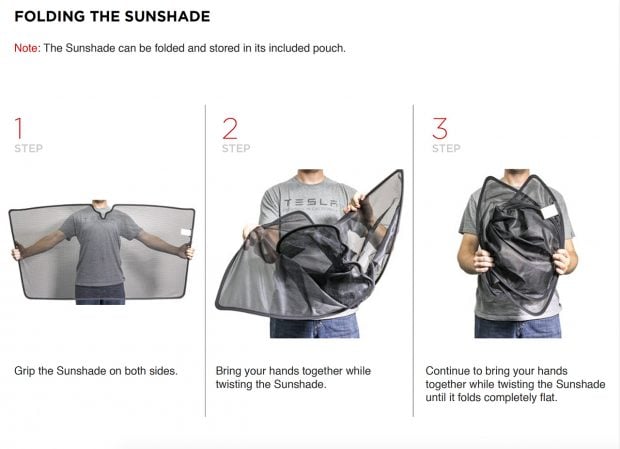 If you imagine one of those popup things you put in your windshield combined with a kid's play tent, you have an idea what Tesla is offering. I hope that down the road Tesla simply integrates better protection from sunlight right out of the factory.