Wayne's World AMC Pacer Can be Yours
amc | amc pacer | auction | movie | wayne's world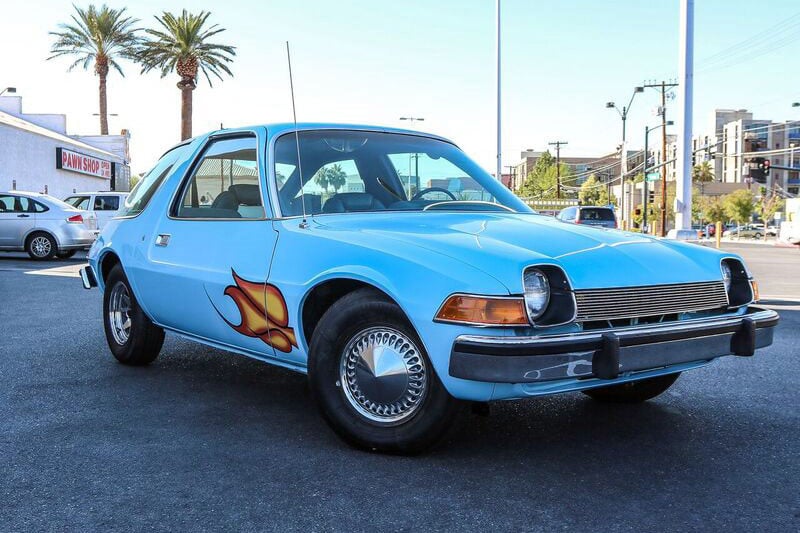 Cars used in moves are often very cool, and people want them badly. That can't be said for all movie cars. When a movie car is based on one of the ugliest production cars ever made, you'd think that nobody would want it. A normal 1976 AMC Pacer isn't something that most people would want. However, this particular Pacer is from the 1992 movie Wayne's World, and that makes it cool.
It has been completely restored to movie appearance – save an upgraded stereo and speakers, so you can really crank up Bohemian Rhapsody. The car was originally yellow, but was painted baby blue and stickered up with flames for the flick.
The car has an automatic transmission and a 6-cylinder engine under hood. It still wears its steel rocker plates used to attach cameras during filming and has the glove box cup dispenser and the roof candy dispenser as well. The car is being sold through Barrett-Jackson with no reserve.