Fisker Teases Car with Butterfly Doors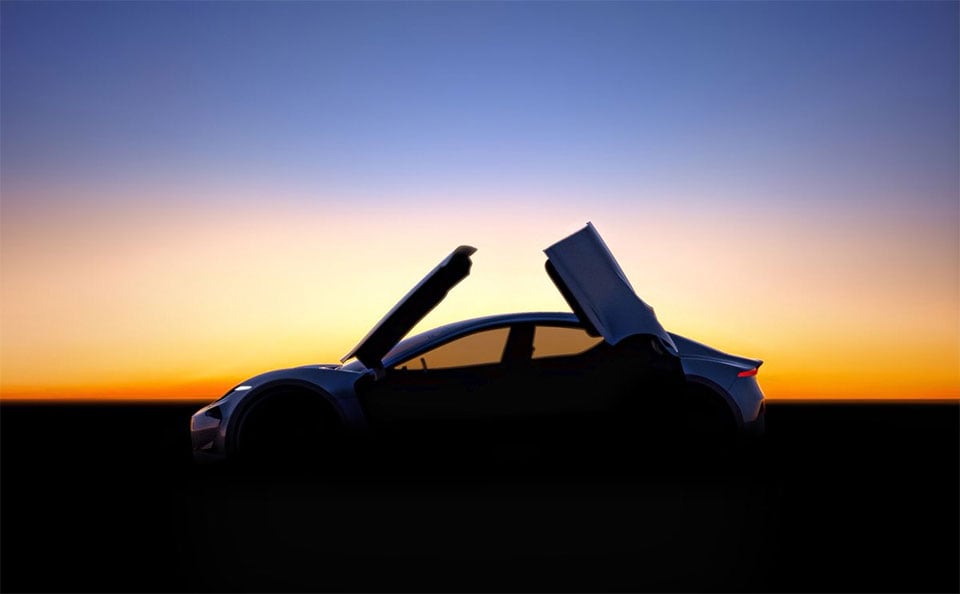 Henrik Fisker has taken to Twitter to tease a photo of his company's next vehicle. We don't have any details on the car yet, just this one dimly lit image. What Fisker is touting on the car is the unique door design. Fisker says that the doors will make it easier to get into and out of the car. The doors do look very tall when raised, though, and some commenters have wondered if the doors will work in garages with low clearances.
The front and rear doors of the four-door car open in different directions – it's as if scissor doors and suicide doors had a baby. The look is very cool. We don't know anything else about the vehicle yet, though it's likely to be expensive if the Fisker Karma was any indication. Expect more details about the car in the coming weeks.