Elon Musk Hints at Powerful New Tesla Supercharger V3
technology | tesla | tesla supercharger | December 26, 2016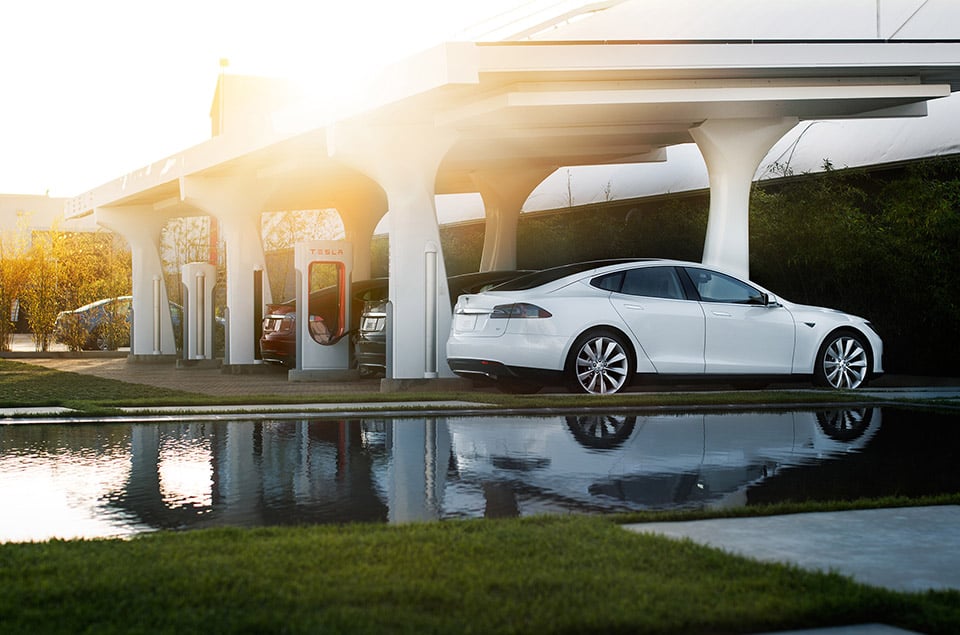 Tesla CEO Elon Musk took to Twitter to answer some questions about Tesla's plans for an upgraded version of its Supercharger network. Musk was asked if there was an update on plans to install solar panels at Supercharger stations. He answered that "Supercharger V3 and Powerpack V2" were needed for full roll out.
@FredericLambert There are some installed already, but full rollout really needs Supercharger V3 and Powerpack V2, plus SolarCity. Pieces now in place.

— Elon Musk (@elonmusk) December 24, 2016
The next question was what sort of power output Tesla was eyeing in supercharger V3 and Musk was then asked whether the stations would offer 350kW of power output – which would be nearly 3x the 145 kW power of current Supercharger stations. Musk's answer was priceless:
@FredericLambert A mere 350 kW … what are you referring to, a children's toy?

— Elon Musk (@elonmusk) December 24, 2016
Clearly Musk and Tesla are eyeing more power for Supercharger V3 which is exciting. More power means faster charging, and less time spent stopped when driving long distances in Tesla's EVs.