Jay Leno Wrings out Ring Brothers' 1969 G-Code Camaro
camaro | chevrolet camaro | muscle cars | ring brothers
Jay Leno gets to check out and drive all kinds of cool cars, and on the latest edition of Jay Leno's Garage he spent time with the Ring Brothers and one of the coolest 1969 Camaro's ever made. This car won awards at the 2016 SEMA show, and one look tells you why.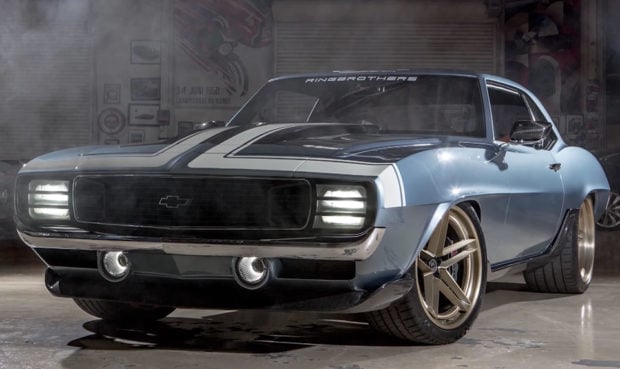 Jay takes issue with the gold rims, but I really like those wheels. The interior is fantastic. The hood even has interchangeable inserts so you can change the style. The coolest part about a car like this car is how it's hard to tell what's original Chevy equipment and what parts were tweaked. If you want to skip the discussion and just see and hear this awesome muscle car in action, skip ahead to about 20 minutes into the video.
I'd like to know how much this beast cost to build, but with looks like this, and over 1000 horses under the hood, the answer is a lot.