2018 Lexus LS Gains New Platform, Loses Weight
lexus | lexus ls | lexus ls 500 | naias 2017 | January 9, 2017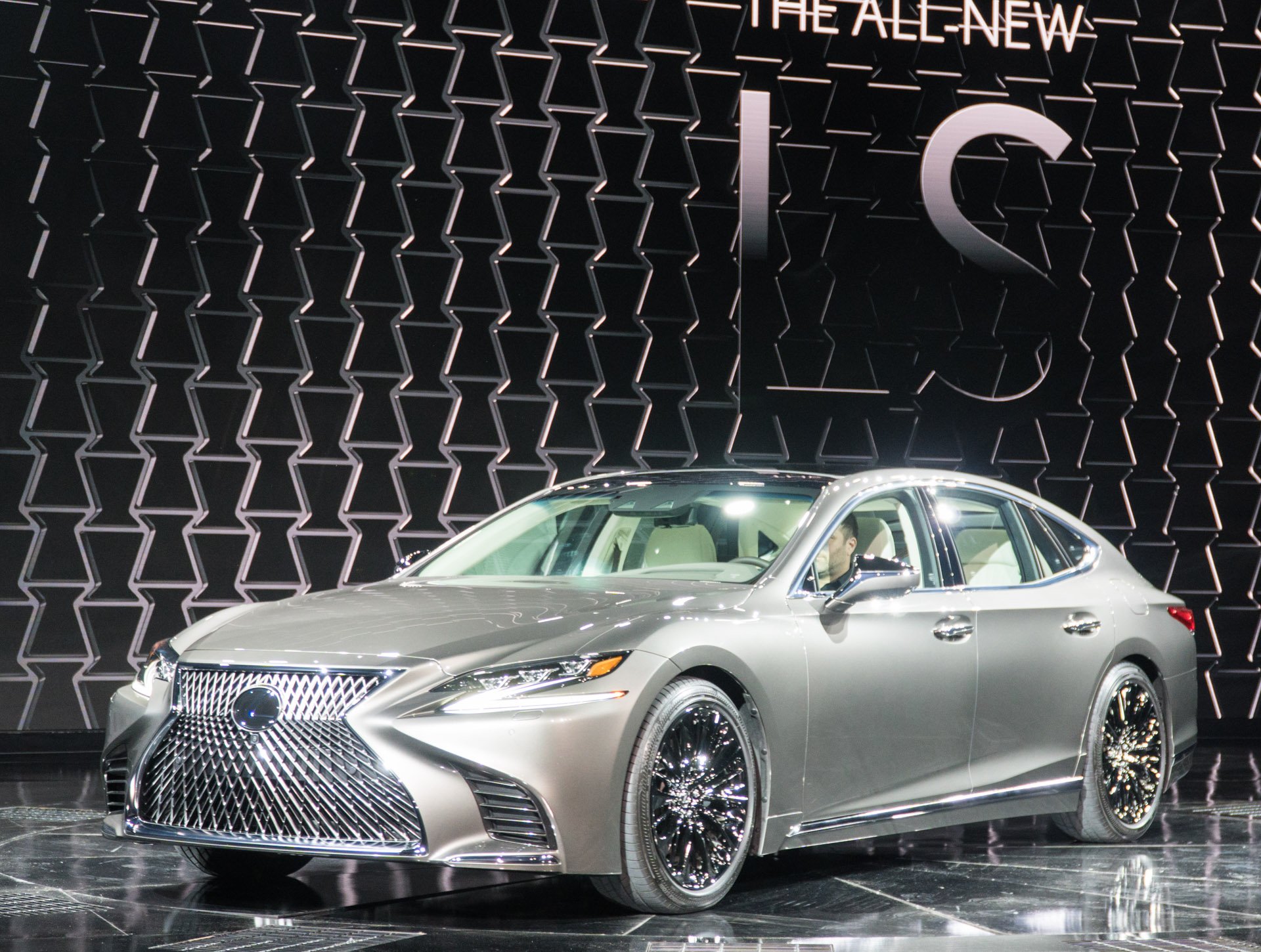 At the 2017 NAIAS show, Lexus took wraps off the latest edition of its LS flagship sedan. The new LS will launch in late 2017, starting with the 2018 LS 500, a luxurious and refined new take on the executive sedan that Lexus built its reputation on.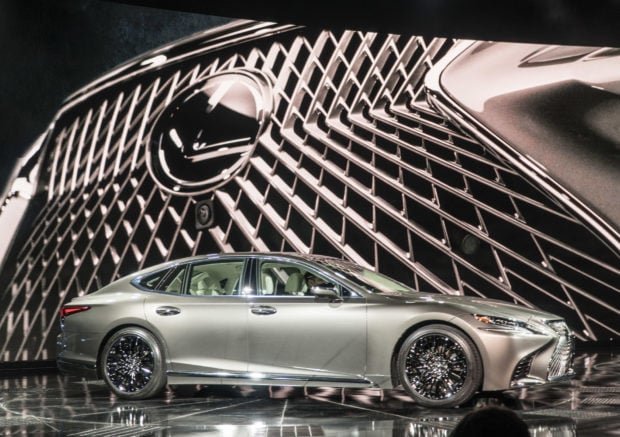 The new LS 500 borrows heavily from the design attributes seen in the LC 500 sports coupe, with a wide and dramatic front end, and sleek lines across the entire body. Thanks in part to a new engine, the LS will be about 200 pounds lighter than its predecessor. It's got more in common with the LC 500 than styling. Despite its size, it rides on the same global platform as that car.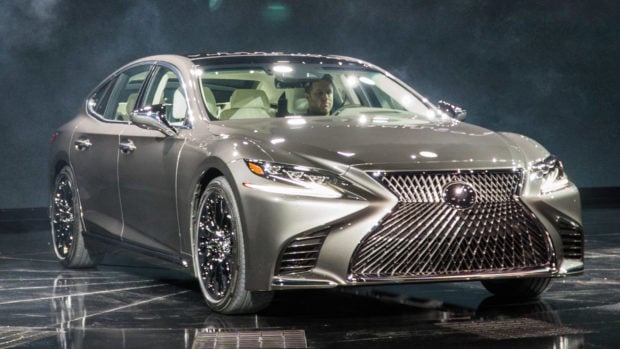 That new architecture should spell much better handling than the outgoing model, providing greater body rigidity and a lower center of gravity. It's wheelbase is also longer, at a whopping 123 inches. Gone is the heavy V8, replaced by a 415 horsepower twin-turbo V6, mated to a quick-shifting, 10-speed automatic transmission. With those changes in place, it should offer better fuel economy than the current gen LS too.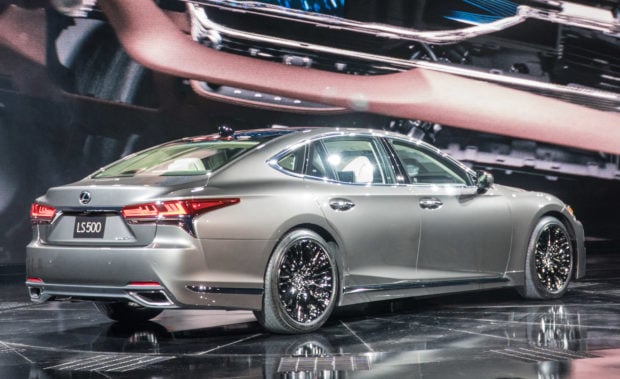 The new interior offers a light and comforting environment for driver and passengers alike, using premium materials throughout. Buyers can choose from fancy trim patterns including Art Wood Organic, Art Wood Herringbone, and Gray Sapele wood with aluminum.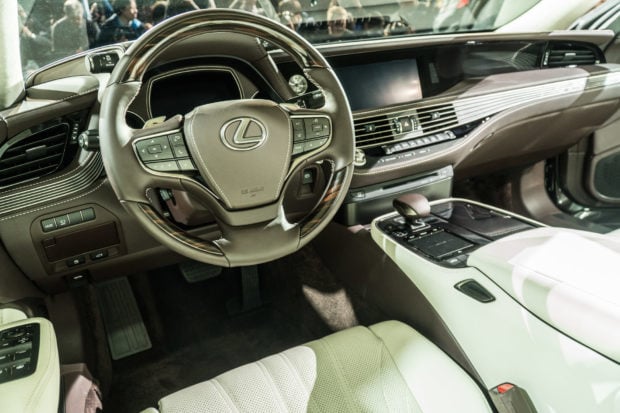 There are super comfy seats, available with elegant diamond stitching, with 28-way adjustable seats available up front, which offer heating, cooling, and, get this… shiatsu massage. Sign me up. Rear seat passengers can also enjoy these comforts as an option, and the right rear seat is available with a 48 degree recline feature.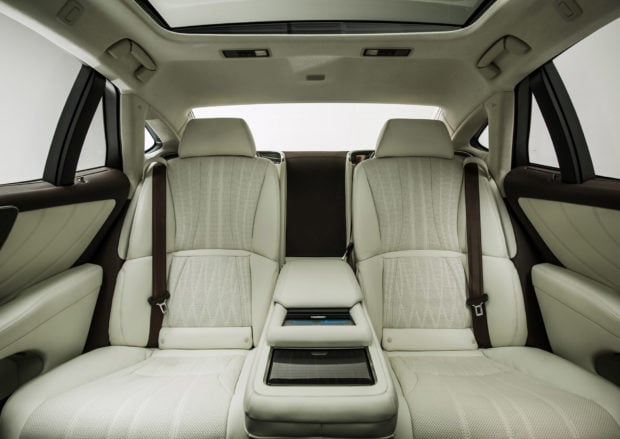 Other available features include a Mark Levinson 3D surround audio system, and a massive 24-inch color head up display for projecting information onto the windshield. I can't wait to see that thing in action. Expect a plethora of safety and driver convenience features as well, including a pedestrian detection system which can not only apply braking, but steer around a potential collision.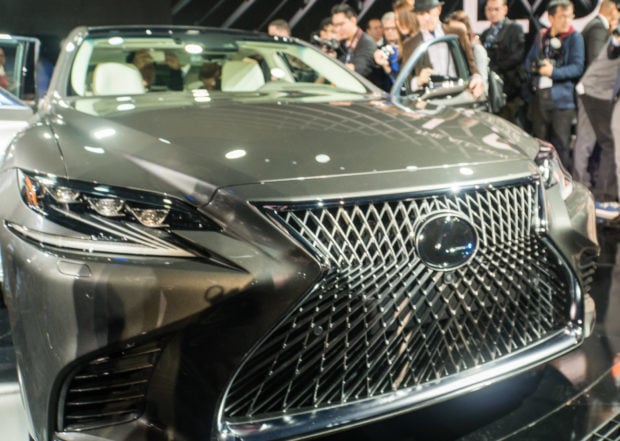 Expect the LS 500 to arrive in dealers late in 2017. I'm definitely looking forward to driving this car to see how it handles in comparison to the current model.