Three New Jeeps Going into Production
jeep | jeep grand wagoneer | jeep truck | jeep wagoneer | January 9, 2017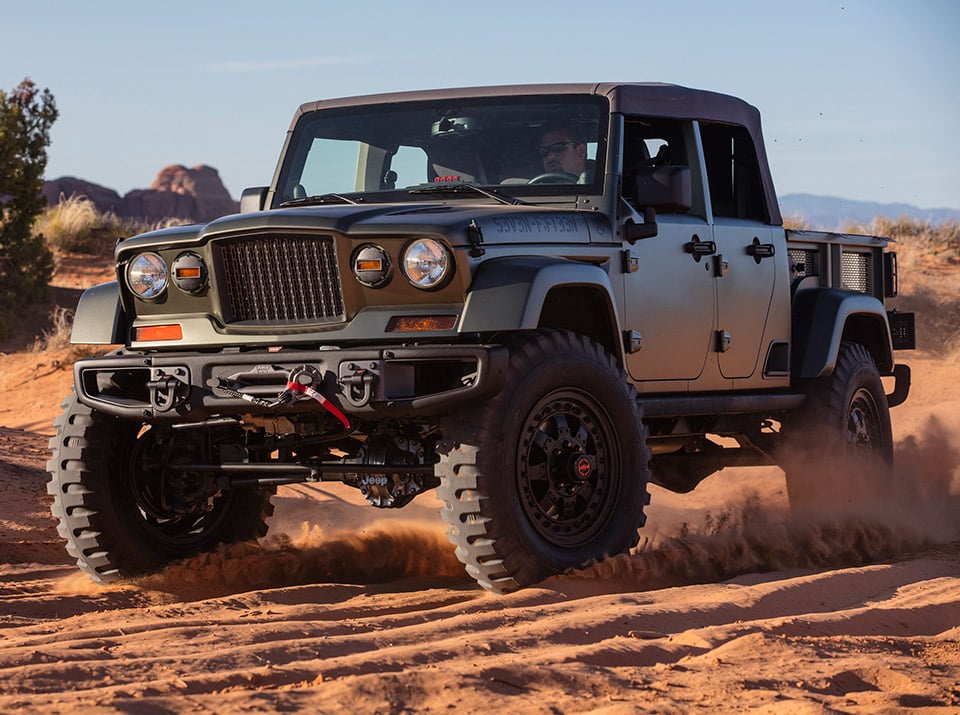 FCA has officially announced that it will be expanding the Jeep line up with three new models including the Wagoneer, Grand Wagoneer, and the much anticipated Jeep Truck.
All we really know about these new models at this point is that they are being added to the line, and where they will be built. Jeep is investing $1 billion and adding 2,000 new jobs to assemble the new models. The money will be spent to upgrade and retool the company's Warren, Michigan and Toledo, Ohio plants. The upgrades will also see Ram Heavy Duty truck manufacturing come back to the US from Mexico.
I very much hope that the Jeep truck looks like that Crew Chief concept pictured here. Lots of us have been waiting for a Jeep truck for a very long time.