2022 Jeep Grand Cherokee Prices Rise Significantly
2022 | jeep | jeep grand cherokee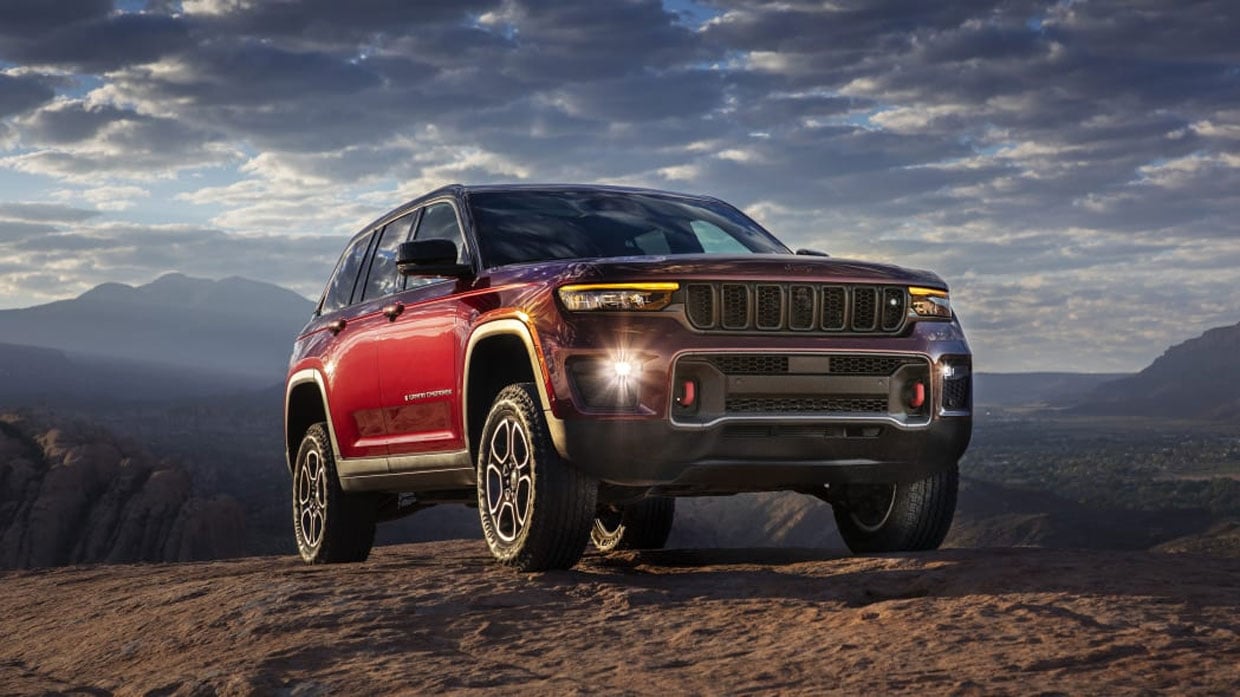 Supply chain issues are causing auto manufacturers to suffer from lower production volumes, resulting in lower profits. That's starting to lead to price increases across the board as the automakers try and squeeze what profit they can from the vehicles they can make. Keeping in mind that the new Grand Cherokee does have a number of upgrades and improvements from the last generation model, the price increases announced for the 2022 model year are still significant.
For 2022, the base Grand Cherokee Laredo with rear-wheel drive and a 3.6-liter V6 starts at $39,185. That includes a massive $1795 destination charge, which is up significantly compared to 2021. Anyone wanting four-wheel drive on their base Grand Cherokee will shell out $41,185, which is $2000 more than the prior model.
If the only way you'll take your Grand Cherokee is with a V8, the least expensive version with that engine is the Trailhawk starting at $56,365. Unfortunately, that is a massive $4665 price increase compared to 2021. However, that model now comes with electronically disconnecting sway bars as standard, along with some other upgrades.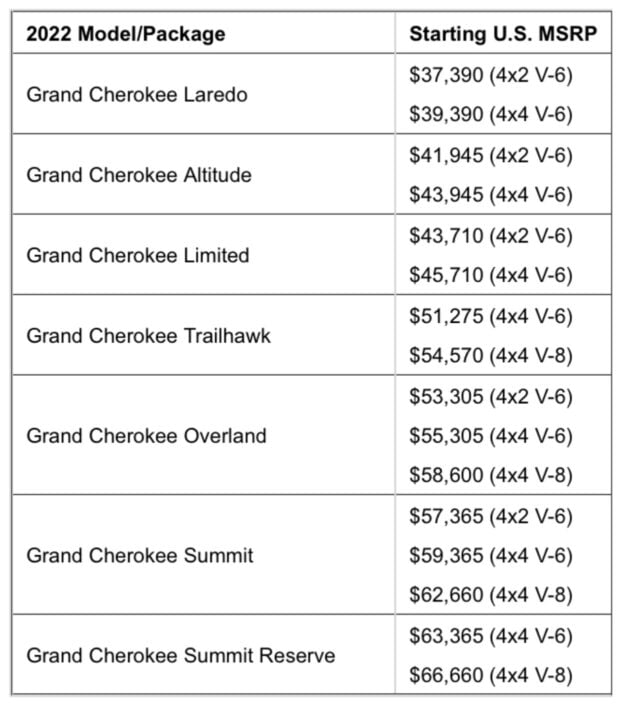 The most expensive Grand Cherokee for 2022 is the Summit Reserve, which comes tricked out with Nappa leather, real wood trim, shiny brightwork, and 21″ rims. The V6 Summit Reservecosts $65,160, while the V8 version costs $68,455.