$1.3 Million Buys You This 2000-Mile 1971 Barracuda
1971 | auctions | plymouth | plymouth barracuda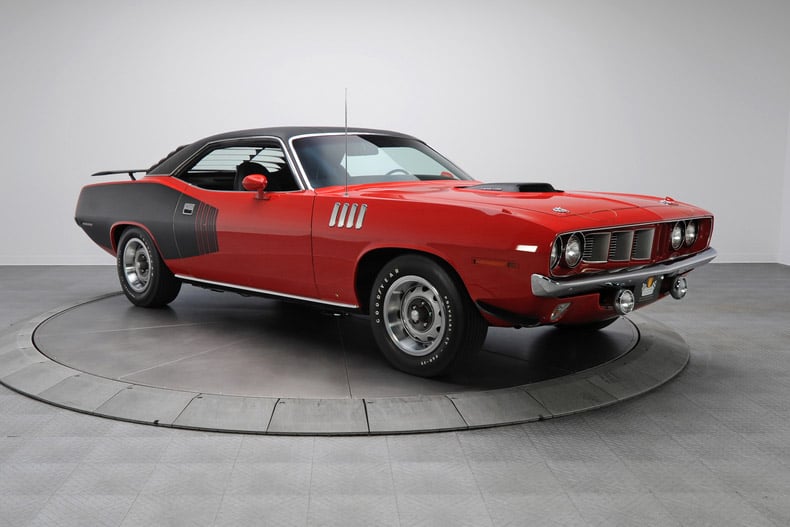 If you're a muscle car fan, you could do a whole lot worse than a classic Plymouth Hemi Cuda, and this particular specimen is as good as they get.
This incredible 1971 Barracuda looks amazing, decked out in Rallye Red and black, with that big Shaker hoodscoop, matching rear spoiler, and big HEMI graphics on the doors.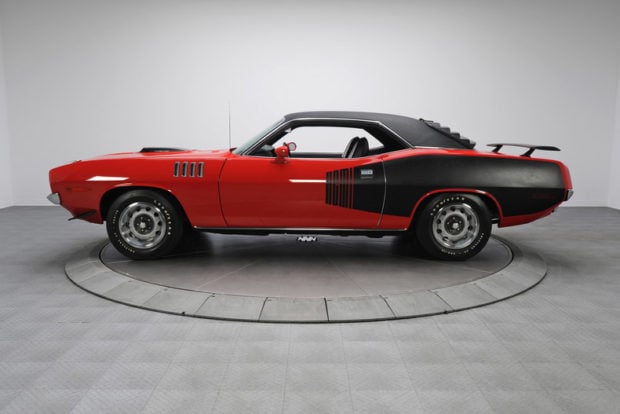 It's also got that fantastic 426 HEMI V8 with dual 4-bbl carbs under the hood, and just about every available option, including such rarities at the time as power windows. It's also got the upgraded 3-speed Torqueflite automatic, which may turn off manual purists, but was in fact considered a fancy option when this car came out.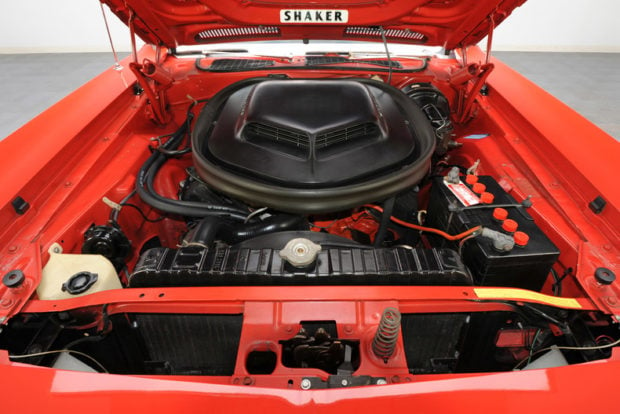 Of course, what makes this car even more special is the fact that it only has 2,010 original miles. That also means that it's ridiculously expensive. RK Motors Charlotte's asking price for this Plymouth is currently set at $1,299,999 (USD).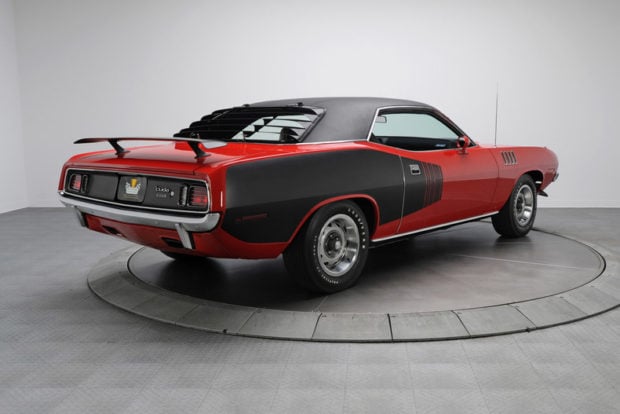 To put that in perspective, you could buy a Porsche 911 GT3, a Jaguar F-TYPE SVR, an Audi R8 V10 Plus, a Nissan GT-R NISMO, and still have enough money left over to buy yourself a nice little cottage somewhere. But still, this thing is amazing, and if I had more money than I knew what to do with, I'd definitely want it in my collection. Though I'd have a hard time resisting adding some miles to the odometer.