Rare Ferrari F40 Destroyed in Fire, But Lived a Good Life
crash | destruction | ferrari | ferrari f40 | fire | May 2, 2017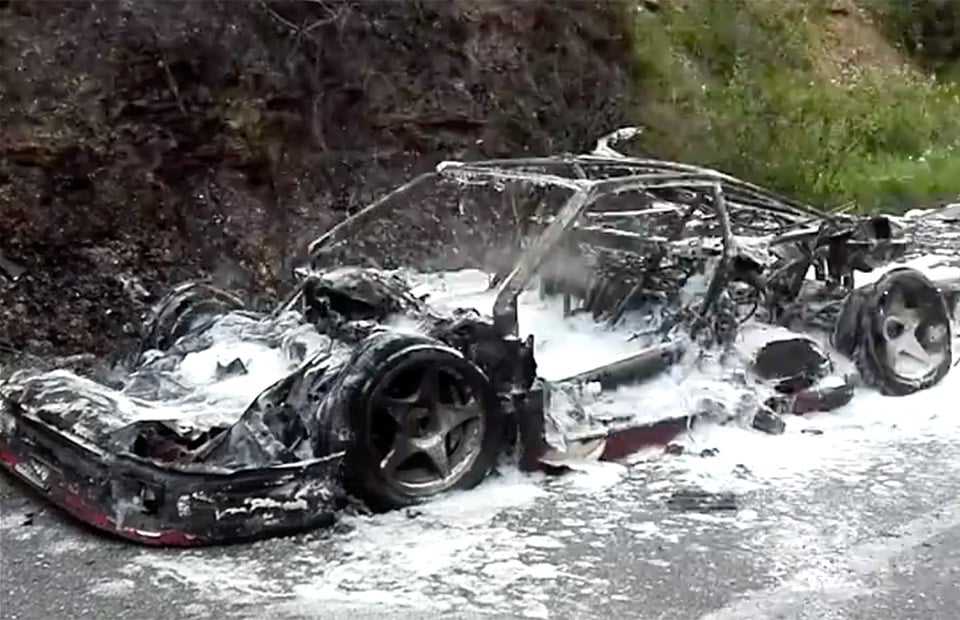 One look at this image will make you very sad. There aren't that many Ferrari F40s out there and this one burned in some sort of horrible fire. It's so demolished it's hard to tell what the car under all that foamy flame retardant actually was.
What it was, was one of eight known F40 prototypes and was upgraded to GT spec. Apparently, this car was used in a TaxtheRich100 video dubbed Farmkhana where it pulled some Ken Block sorts of stuff.
You can see that the car has a bit of red left on its lower sill in the burned photo, but in the video it wears a blue and white racing livery that I would assume to be a wrap. It looks like a bit of the white wrap is left under the driver's door in the burned photo.
At least this car got to live its life like few other F40s still out there. Most of these cars sit in collections, never to be driven – like a caged lion at the zoo.