2017 Toyota Camry XSE Review: Grounded to the Ground
2017 | camry | toyota | May 19, 2017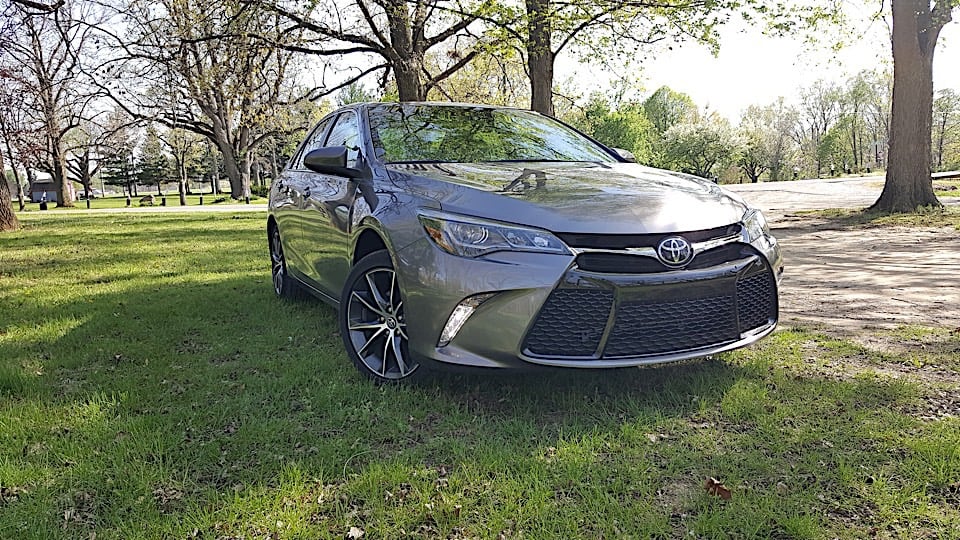 2017 Toyota Camry XSE

Engine: 3.5L DOHC 24V V6 w/ Dual VVT-i
Horsepower: 268
Torque (lb-ft.): 248
Transmission: 6-speed automatic
Drive Configuration: FWD
City/Hwy/Combined MPG: 21/30/24
Base Price (USD): $31,370
Price as Tested (USD): $34,165
For a site that likes to feature interesting and exciting cars, is there a car more against that philosophy than the Toyota Camry? Car people shun it regularly as an appliance for getting from one place to another, and surely can't be any fun. It's the automotive equivalent of a toaster oven.
So why is there a Toyota Camry review on this site? Because our week was spent in the V6 XSE. The anti-Camry of the Camry lineup, if you will. But does a big engine a sporty Camry make? The answer is… complicated.
Powering the XSE is Toyota's 3.5L DOHC V6 making 265 horsepower and 248 lb-ft of torque. For a midsize family sedan, that's more than enough horsepower. Sure, you can get something like a Ford Fusion Sport and break into the 300s, but it's really overkill for most family driving. Well, it'd be overkill in the Camry.
Pressing the go pedal to the floor results in the 6-speed automatic transmission selecting the lowest gear possible and spinning the wheels as you accelerate. If you can control the copious amounts of torque steer without ending up into a fence, you can quickly accelerate to highway speeds without issue. I honestly can't remember the last time I've driven a car with this much torque steer. You might find it exciting; I found it unnerving.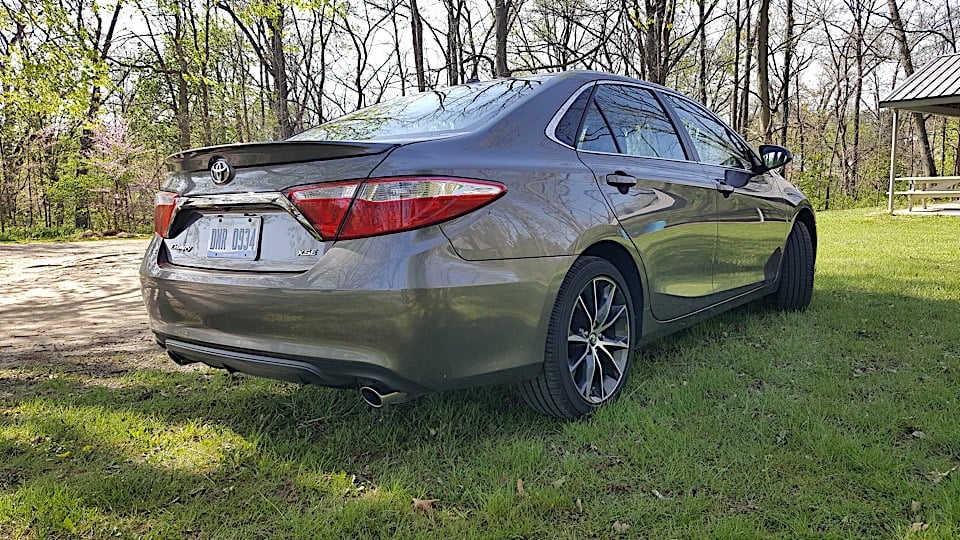 If you aren't trying to imitate Kyle Busch's weekend job, the Camry is a capable cruiser with the ability to eat up the highway miles. Technology features like blind spot monitoring and adaptive cruise control help with those trips. It's not a full-stop cruise control, but still makes the construction zones that litter midwest highways in the spring bearable.
Any long trip requires tunes, and the premium JBL Entune stereo delivers. While the sound quality is nothing to write home about, it does have all the features you'd expect in a modern stereo. It has AM/FM/SiriusXM/HD Radio plus Bluetooth connectivity. It's a classic Toyota head unit that is easy to use and responds quickly to input. The major thing missing at this point is Android Auto and Apple CarPlay support. It's just not Toyota's thing – yet.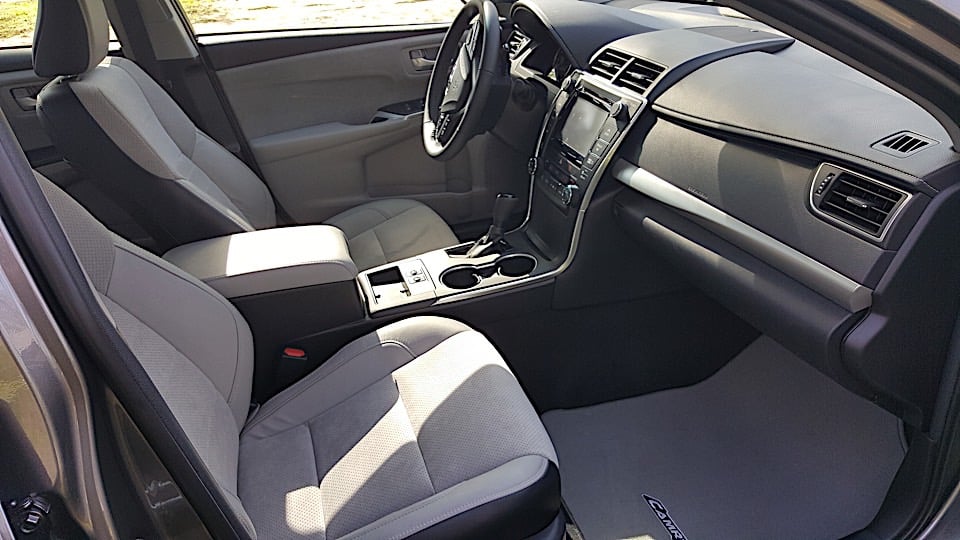 The interior is comfortable and spacious. The suede seats give the car a racy feel. The build quality is typical Toyota good. It's obvious the car will hold up to a lot of driving. Reliability is one of the main reasons people go for the Camry.
The fuel economy is 24 miles per gallon combined, which is an easy number to hit.
The Camry is a staple for a lot of reasons, but mainly because it's the car everyone expects it to be. Camry loyalists want their car a certain way, and Toyota delivers. Even if it's not your cup of tea, you have to respect the sales success the Camry has been.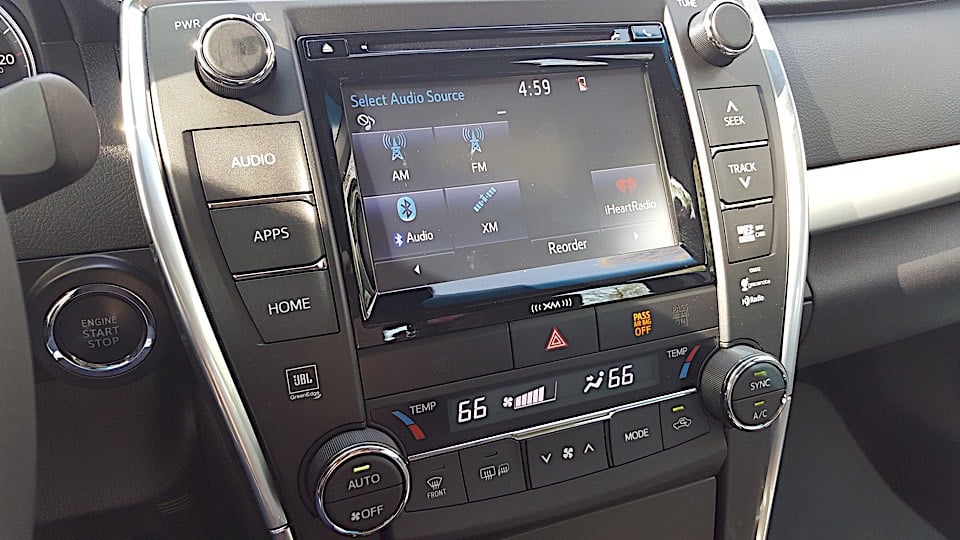 But now things are changing. The most-popular non-truck on sale in the United States is a crossover. Midsize sedan sales are slowing, and Toyota is making changes to the Camry.
For 2018 there's an all-new Camry coming. Toyota is promising big things with their new car, and it'll be a great opportunity to experiment with the car. There'll even be a sport version that could take the fun of this car and put it in a better-handling package. It might be worth waiting for, and we'll have our first opportunity to drive the 2018 model in less than a month.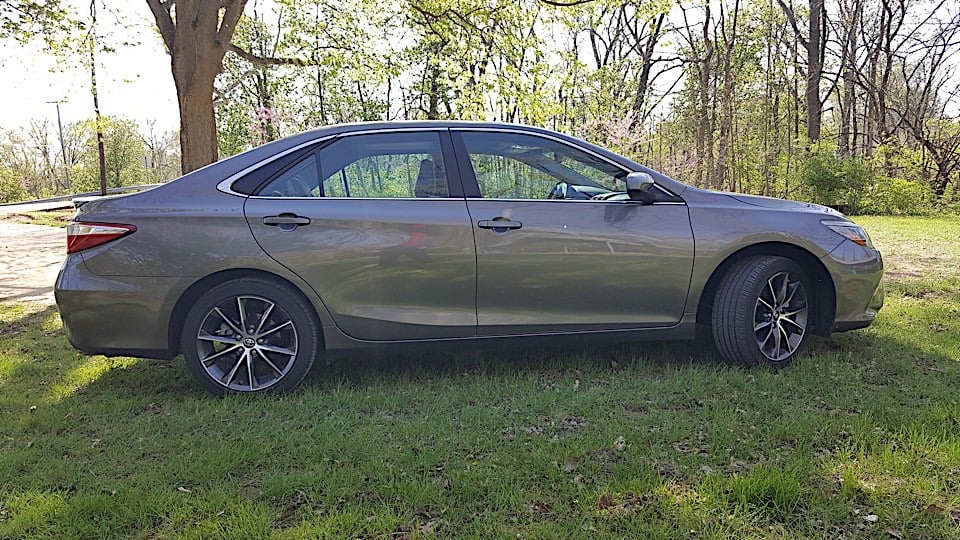 At the end of the day, the Camry is a fine car, built well, that'll last forever and have stellar resale value. It's comfortable and fuel efficient and quicker than it needs to be. It's no surprise they've sold so many.