2018 Volkswagen up! GTI Is a Cute Little Brute
volkswagen | volkswagen up | VW | May 19, 2017
Volkswagen has created an adorable little hot hatch for the European market that is one of those cars that makes me a little jealous. The car is the 2018 VW up! GTi. The little 2-door hatch gets a turbo 1.0L 3-cylinder engine making 113 bhp.
The curb weight is 997 kg (~2198 lb) meaning it has an impressive power-to-weight ratio. The turbo 3-banger makes 147 lb-ft of torque too. This thing should be very fun to drive. One of the cool things is that the specs of the up! GTi almost directly mimic the original Golf GTi from 1976.
The up! GTi is a FWD car with a 6-speed close-ratio gearbox. VW says that the car can reach 60mph in 8.8-seconds and has a top speed of 122 mph. VW also gives the up! GTi a retuned suspension and lower ride height than standard models. The car certainly isn't crazy fast, but it's probably fun in the corners.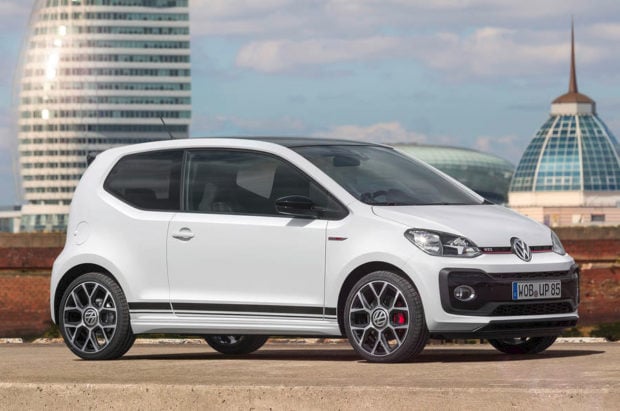 At this point, the up! GTI is being called a concept, but Volkswagen plans to put it into production in early 2018.