LEGO 911 GT3 Fails Crash Test Spectacularly
lego | porsche | porsche 911 gt3 | May 24, 2017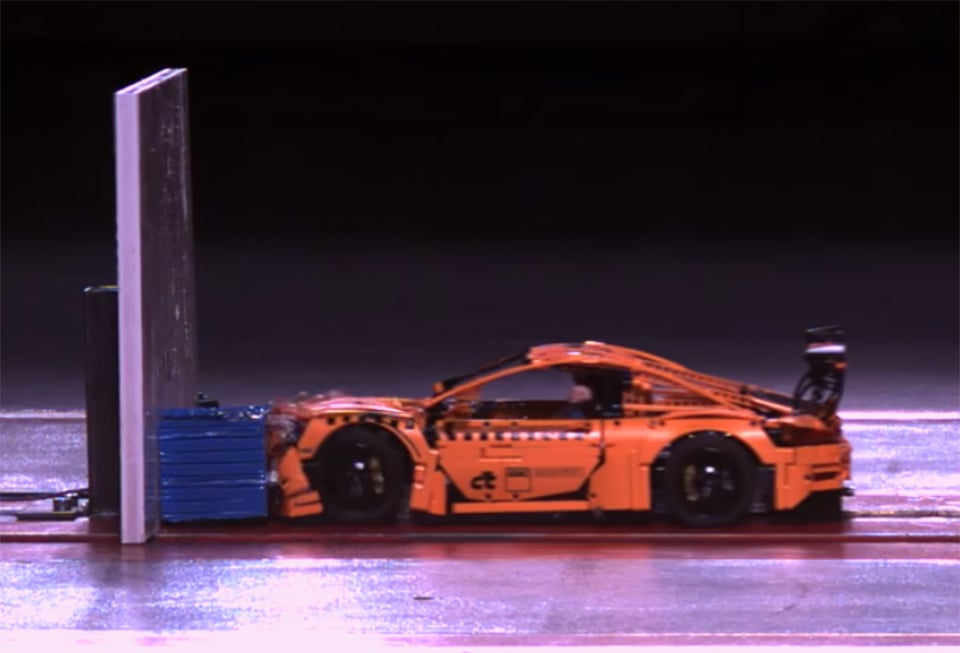 LEGO cars aren't the most sturdy things out there. I know because I've bounced more than a few LEGO constructs off a playmate's head back in the day. Sometimes you gotta smack down a jerk who takes your wheels.
These guys built the massive and cool LEGO Technics 911 GT3 RS construction kit. Then they hooked it up to an actual crash test sled, sped it up and smashed the LEGO awesomeness to smithereens. Fortunately, they captured all of the smashy goodness in slow-motion for our enjoyment.
Parts explode everywhere when it smashes into the offset barrier. The front suspension and wheel were destroyed in the crash test, and if there were a LEGO crash test dummy inside, there's no way he would have survived the impact.