VW Creates Golf GTI Hybrid for Wörthersee Meeting
volkswagen | volkswagen golf | volkswagen golf gti first decade | VW | May 28, 2017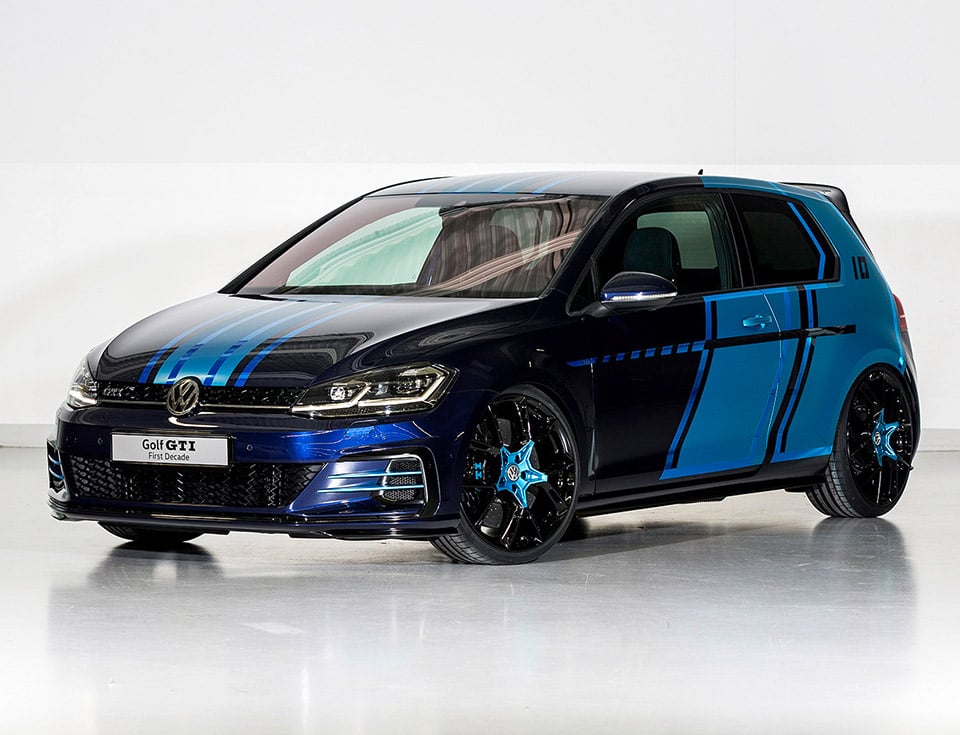 Each year Volkswagen fans gather in Wörthersee, Austria for a massive car show. VW typically builds a very cool car to show off at the event, and here's the ride they built for the 2017 show. The car is called the Golf GTI First Decade and it is the first GTI with a hybrid powertrain. But this isn't just some pokey hybrid built for fuel economy, no.
This car has a 404 hp gas engine driving the front wheels. And if that's not enough, an electric motor propels the rear wheels. The car can be powered by the gas engine only in FWD or the electric motor only in RWD mode. With both drives active you get a powerful AWD GTI.
That rear motor offers up just 12 kW of power, so it's quite heavily front-wheel biased. Still, with more than 400 horses, this thing is bound to be fast. The only downside is that the paint scheme is terrible on this car. The side graphics are too much, but I like the stripes on the hood.