McLaren 570S Spider is Just as Fast as the Coupe
2018 | mclaren | mclaren 570s spider | June 15, 2017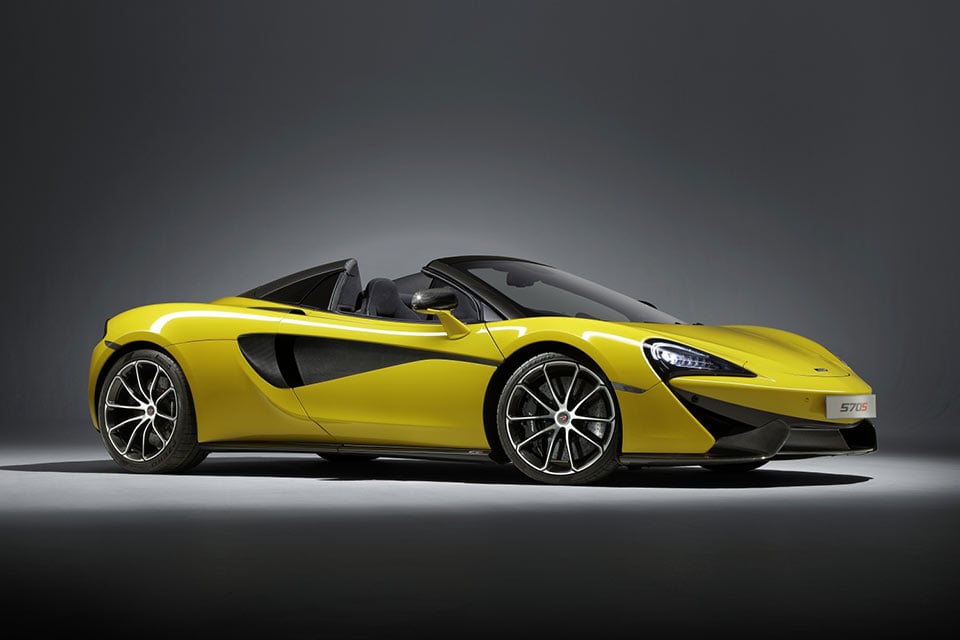 Normally when a sports car ditches the top to become a convertible, it gives up some performance due to added weight or a loss of body rigidity. This isn't the case with the new McLaren 570S Spider. The Spider gains 46kg of weight compared to the coupe, but the rigidity is unchanged.
The car has a retractable hardtop that mechanically stows away at speeds up to 25 mph in only 15 seconds. The rear spoiler of the car is 12mm higher than the coupe to compensate for the change in body shape. Power comes from the same 3.8-liter twin-turbo V8 engine used in the coupe. That engine makes 570ps (~562 hp) and 600Nm (~442 lb-ft.) of torque with power going through a 7-speed gearbox, launching the car to 62 mph in just 3.2 seconds.
The first 400 Spiders will be Launch Edition models, and the car is available to order now starting at £164,750, a bit under $210,000 USD. The 570S Spider will make its official world debut at the Goodwood Festival of Speed on July 2.