Rezvani SUV Is a Bulletproof Offroader
4x4 | rezvani | rezvani suv | June 28, 2017
Performance car maker Rezvani Motors has announced that it has a new SUV in the works that will be available for buyers to drive on the street and just about anywhere else they want to go. Rezvani says that its SUV is military inspired, but meant for civilian use. It is a four door, five passenger vehicle, and will come in a standard trim or a more powerful X model.
The SUV will offer on-demand 4×4 drive, a proper body-on-frame design, a high ride height, skid plates, and extreme off-road suspension as standard. There will be two engine options at launch, but those options aren't outlined just yet. Buyers will also be able to option the SUV with B6 bulletproof glass, a kevlar gas tank, and kevlar body panels. Rezvani says those upgrades will protect occupants from weapon fire, including assault rifles.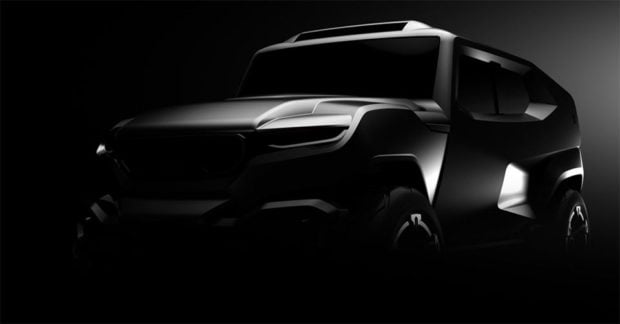 Buyers interested in ordering the Rezvani SUV, sight unseen, can make a pre-order reservation for $1,000. Deliveries are expected to kick off in late 2017. More details will be offered closer to launch.