Geely Buying Terrafugia Flying Car Company
flying car | geely | terrafugia | July 7, 2017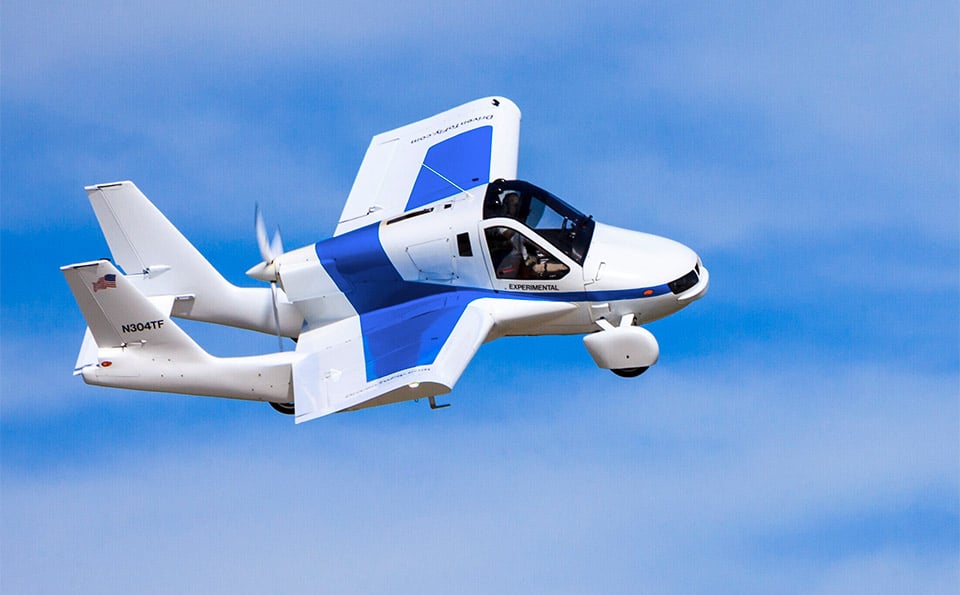 Flying cars are something that many of us have dreamed of since we knew what dreams were. The appeal of a car that parks in your garage, drives down the road, and can take to the skies is undeniable. One of the the few companies out there who have actually made a flying car is Terrafugia.
The Terrafugia Transition has wings that let it take off like a normal airplane. Those wings tuck away and let you drive the car home and park it in the garage. Now word on the street is that that chinese automaker Geely is buying Terrafugia.
I'm sure the appeal of flying over the legendary traffic in China has to be a factor in the company's plans. At the same time Chinese automakers aren't exactly known for their quality control, so let's hope Geely takes care with its flying cars.
Geely is also the parent company of Volvo, and I'd totally take a blue Polestar Transition flying car. Totally.