A Day at the Track with Infiniti
inifiniti | track day | July 20, 2017
While test driving a car at the dealership gives you some idea of how a car performs and handles, it's not exactly the ideal setting for seeing what a performance car is capable of. And now that Infiniti is making powerful and dynamic cars like the Infiniti Q50 and Q60 3.0t Red Sport 400, driving them on a track is the best way to really experience their capabilities.
Recently, I had the opportunity to head to the Autobahn Country Club in Joliet, Illinois to spend a day with Infiniti's performance lineup, and see what these cars can really do. Brands like to do these kind of limited-attendance track days for their current and prospective customers, as well as dealers, to give them a chance to check out their cars in a setting other than public roads.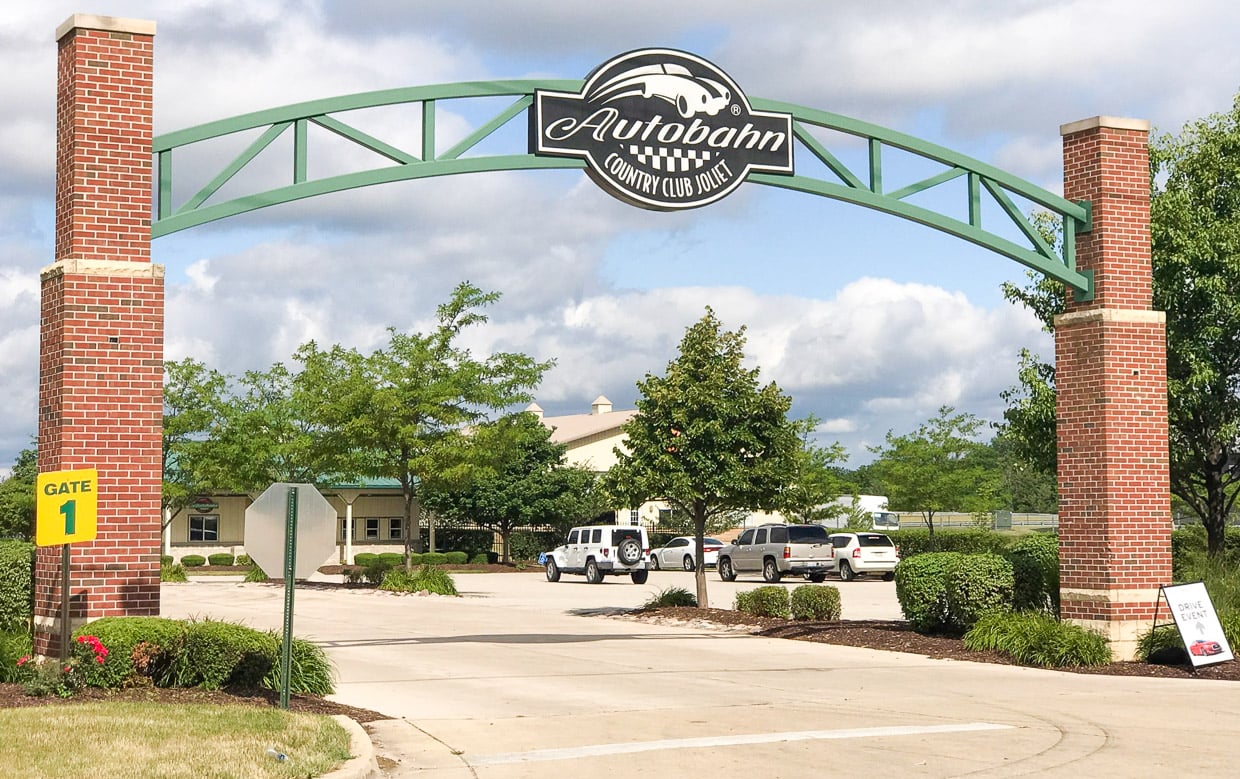 The day kicked off with a brief presentation about the history and mission of Infiniti, followed by one of the more informative and well organized track briefings I've attended. Infiniti's driving instructor did a great job presenting the audience with an understanding of how to safely and smoothly drive on a racetrack, along with explanations of concepts like optimal seating position, weight transfer, and cornering strategies.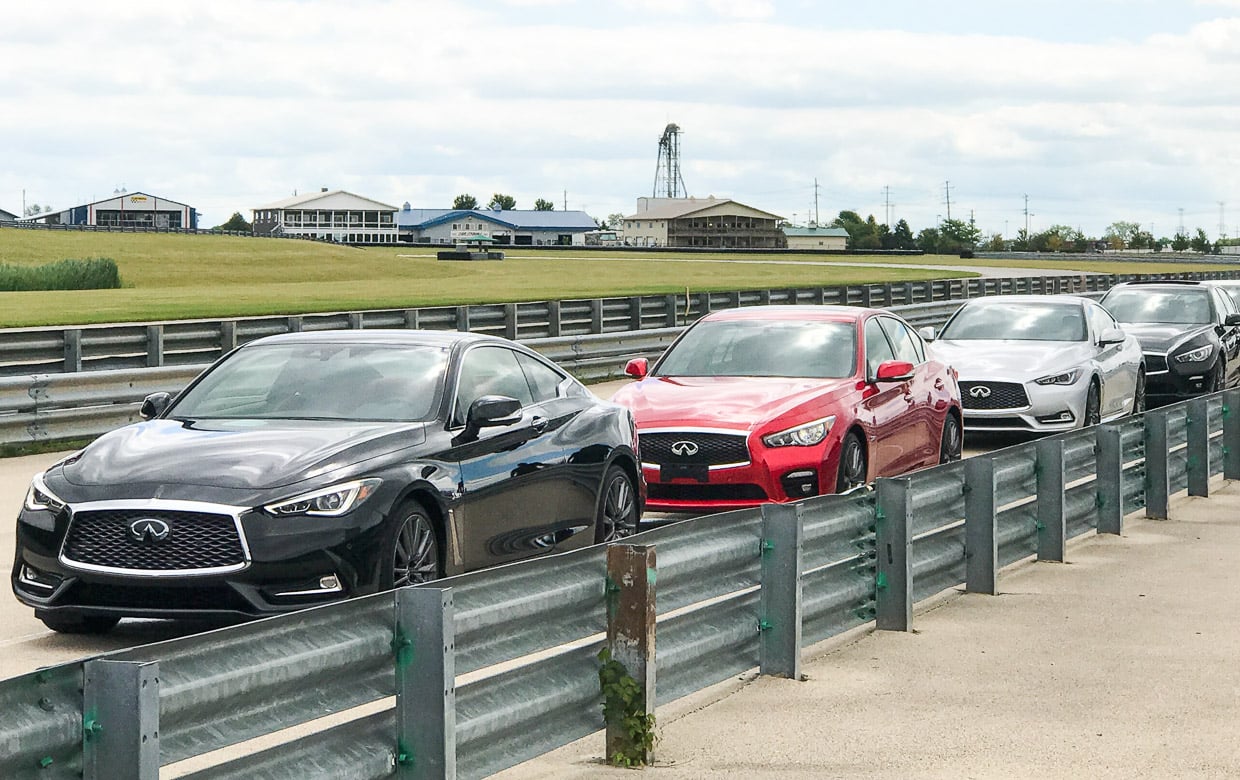 We then were divided up into groups to experience various aspects of the vehicles on track. My first session was a high performance drive around Autobahn's 1.5-mile North circuit, which is a pretty easy and forgiving track, and I'm already quite familiar with it. For races and more advanced drivers, the track can be linked up with the more challenging 2.1-mile South circuit, for a total 3.56-mile track length.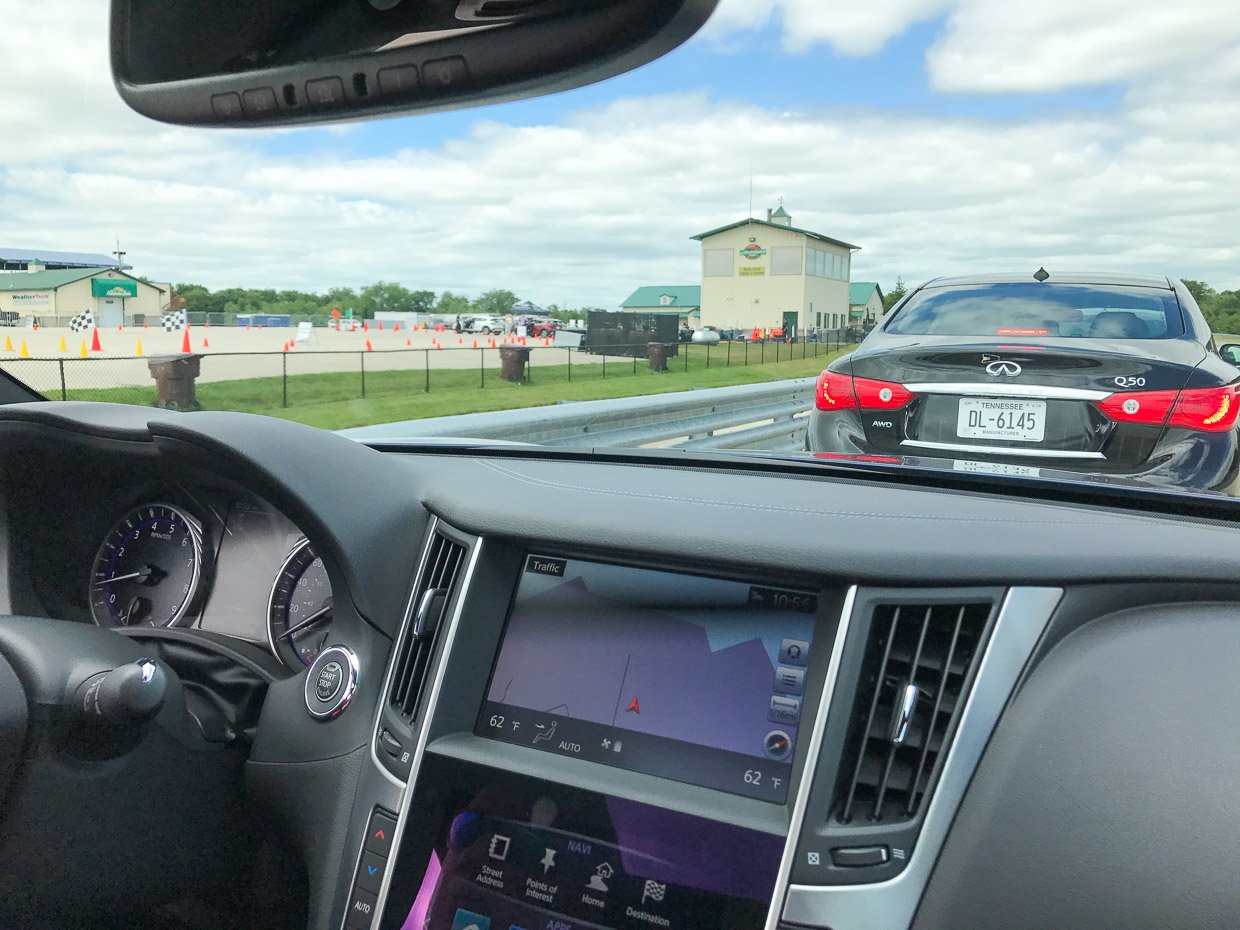 The first car I took out on track was the Q50 Red Sport 400, which packs a 3.0-liter turbocharged V6 that cranks out an impressive 400 horsepower. For safety reasons, we only did lead/follow laps around the track, and didn't hit speeds over about 100 mph in the straights, but it was still a great way to experience these cars and feel how well they handle – especially when cornering at speed.
The advantage of lead/follow driving is that you can learn the proper driving line by simply following the guy in front of you. The disadvantage is that it can get a little frustrating if you've got a slow driver in front of you. Still, it's the right thing to do when you've got a mix of experienced and inexperienced drivers, and you don't want anyone to get hurt. After the Q50, I also spent some time in the Q60 Red Sport 400, which has equally great acceleration and handling, and even more sporty looks thanks to its coupe layout.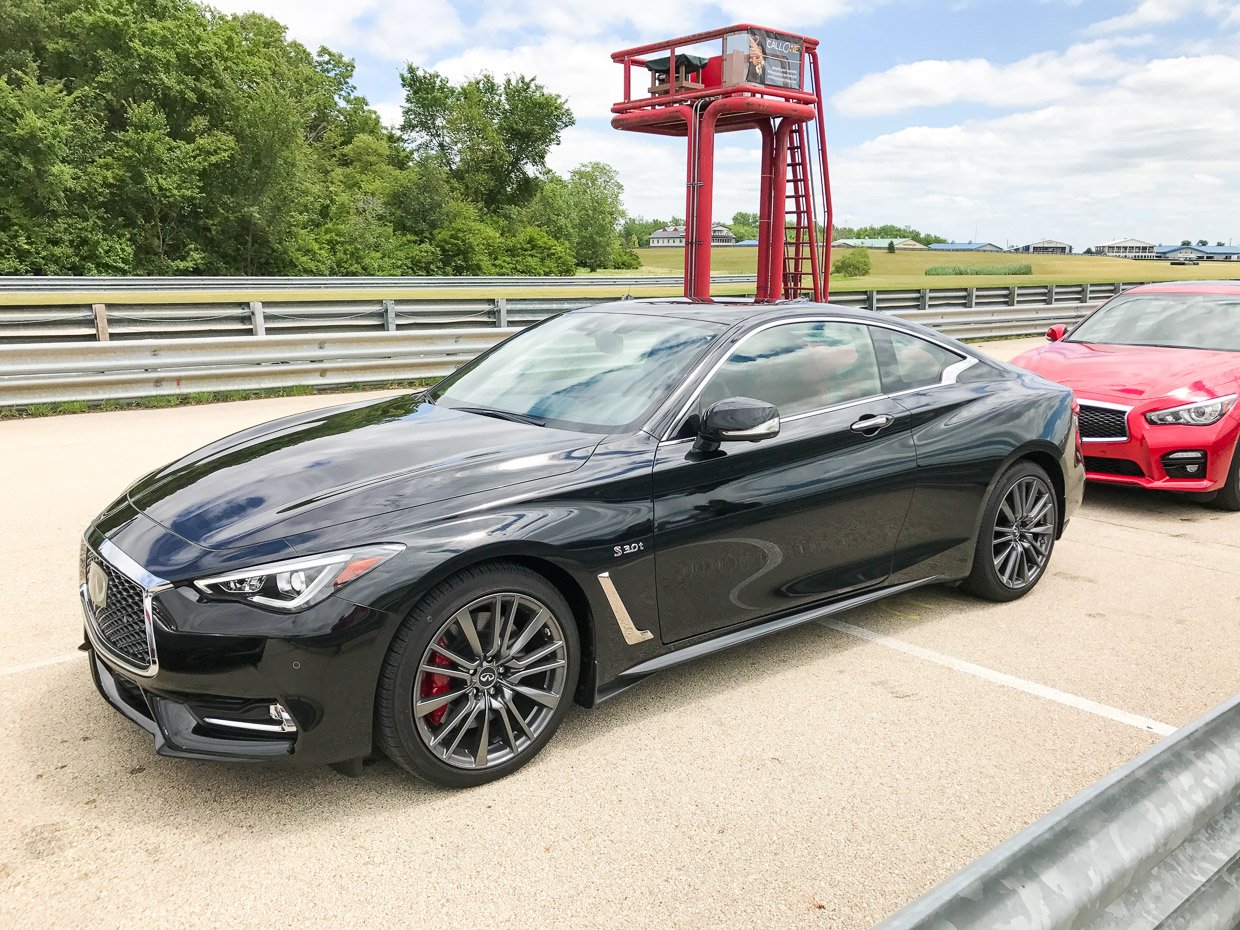 Along the way, we had a chance to check out the new 2018 version of the Q50, which offers an updated, more streamlined exterior design, greater differentiation between trim levels, and a full suite of ProPILOT driver assistance and safety technologies. We'll be featuring the new Q50 soon, as our team is just getting some wheel time in it for the first time.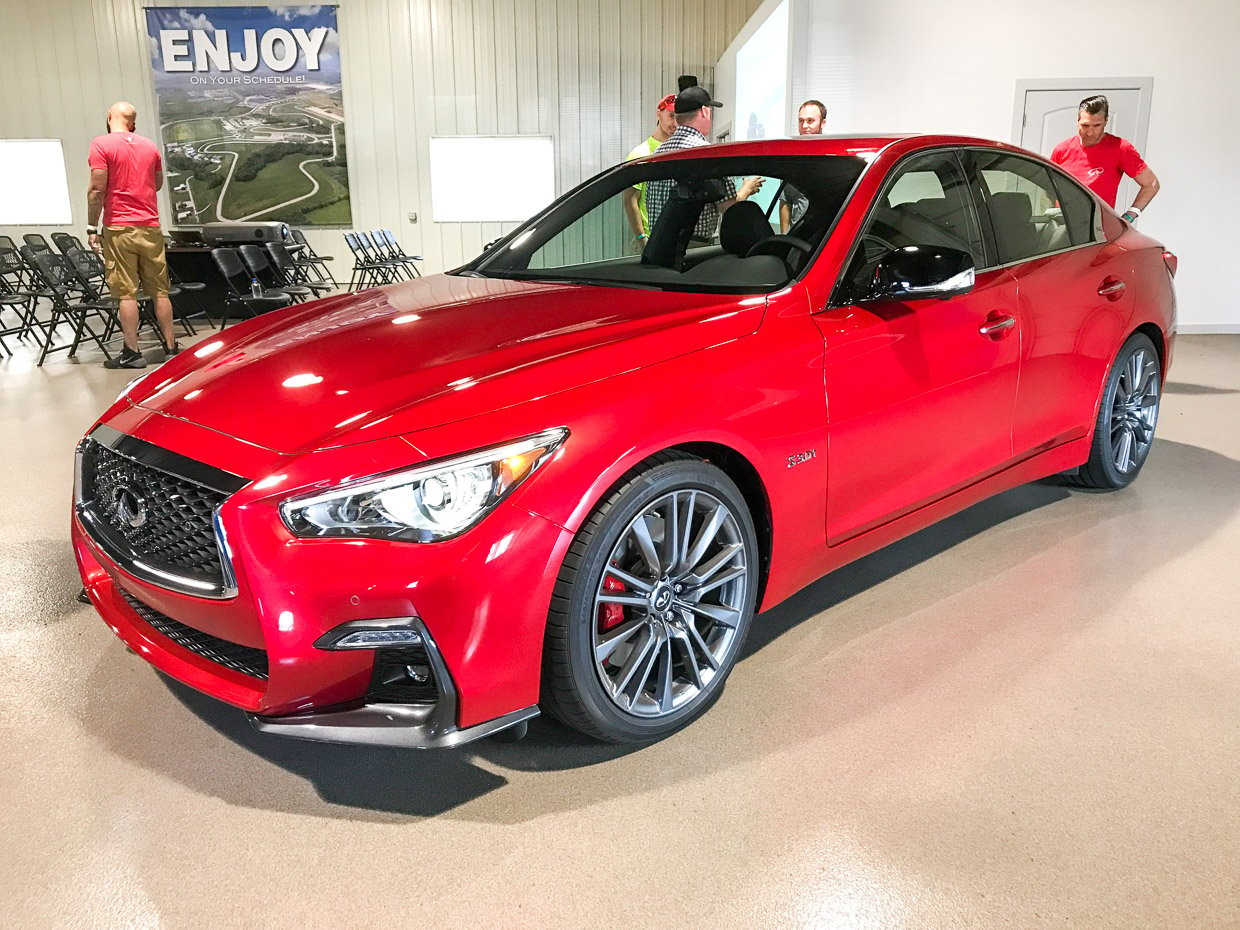 Perhaps my favorite part of the day was the autocross, which we drove in the Q30, Infiniti's compact crossover, which was developed in collaboration with Mercedes-Benz. Since we weren't limited to a lead/follow on this short, twisty course, we really got to test our driving skills. While the Q30's turbo lag takes away from straight line fun for me, it's a blast to drive on the autocross, deftly turning through tight corners, making quick work of slaloms, and stopping on a dime in the stop box.
Bottom line, if you're ever presented with opportunity to go to a car manufacturer's track day, do it. It's a fantastic way to experience these vehicles in environments that you rarely will experience in daily driving, and a tremendously fun way to spend a day.