Lexus LC F May Be More Powerful than the LFA
lexus | lexus lc f | July 23, 2017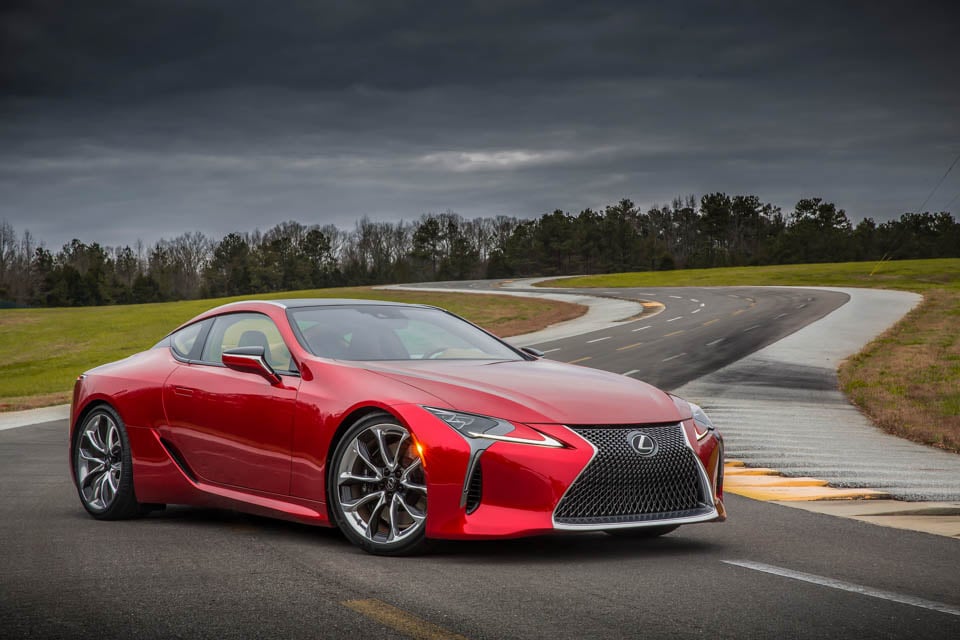 The Lexus LC 500 is an impressive car all on its own, whether in its 471 hp V8 or more fuel-efficient hybrid edition. But with Lexus' track record of making special "F" performance editions of cars like the RC and GS, it's almost a sure bet that there's an LC F in the works.
Now, word on the street is that the LC F might be packing around 600 horsepower under the hood. That would make it more powerful than the Lexus LFA, the company's short-lived, but awesome supercar. Made from 2010 to 2012, the LFA had 553 horsepower. While it was an amazing car, the LFA was extremely expensive for what it was, with most of them selling for around $400,000.
A well-equipped LC 500 goes for just under $100,000, so I can't imagine that the LC F will crack $175,000. If that's the case, we could be looking looking at a more powerful, better looking, more modern supercar, for half the price of the last one Lexus made. Fingers crossed that the rumors hold true, because the LC F could have the potential to go toe-to-toe with cars like the McLaren 570S, the AMG GT R, and the Nissan GT-R Nismo.