Rare, Low Mileage International MXT 4×4 Truck for Sale
4x4 | auctions | international | international mxt | August 16, 2017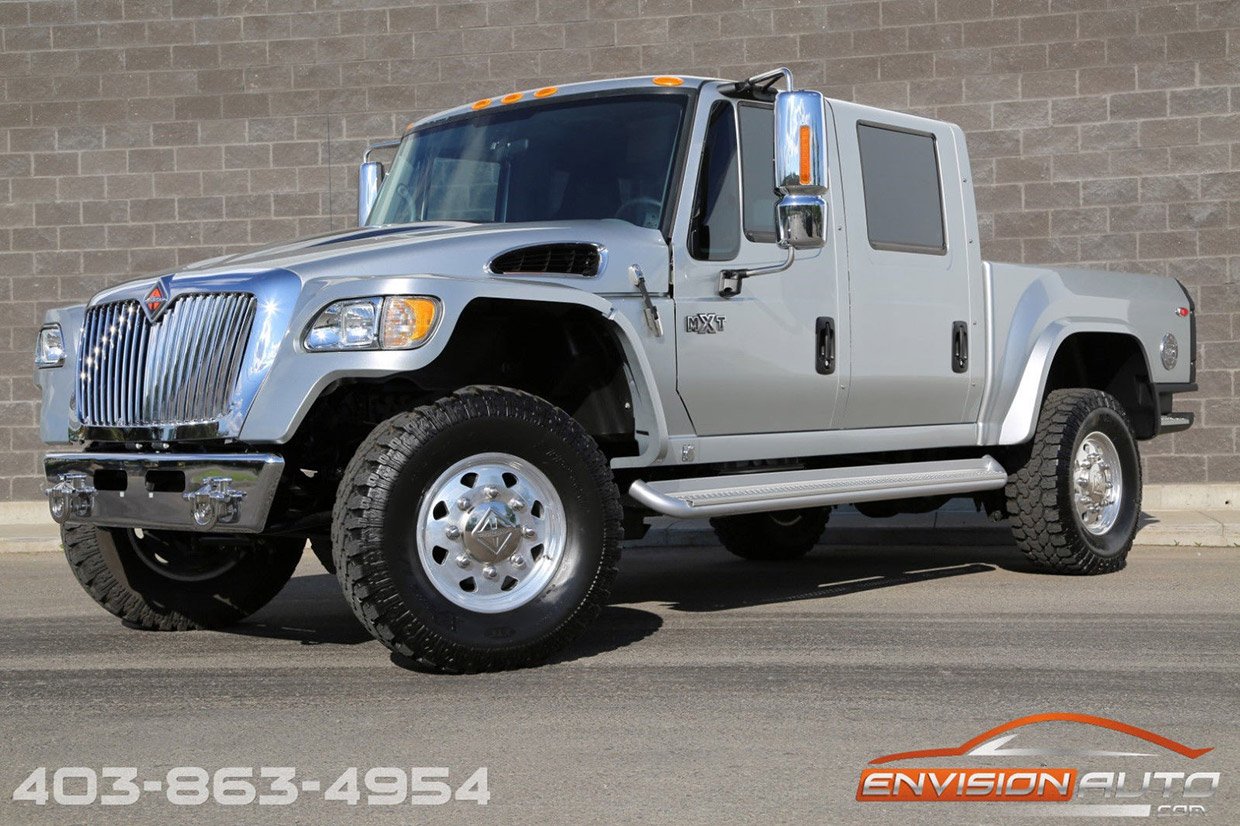 It's not often that I stumble onto a vehicle I've never heard of. Apparently, back in 2008, long-haul truck maker International made a heavy duty 4×4 pickup like no other. The MXT ("Most eXtreme Truck") was made for just a single year, and just 1,500 were ever built. They don't come up for sale very often, especially with low mileage, so when I spotted this one over on eBay, I had to share it.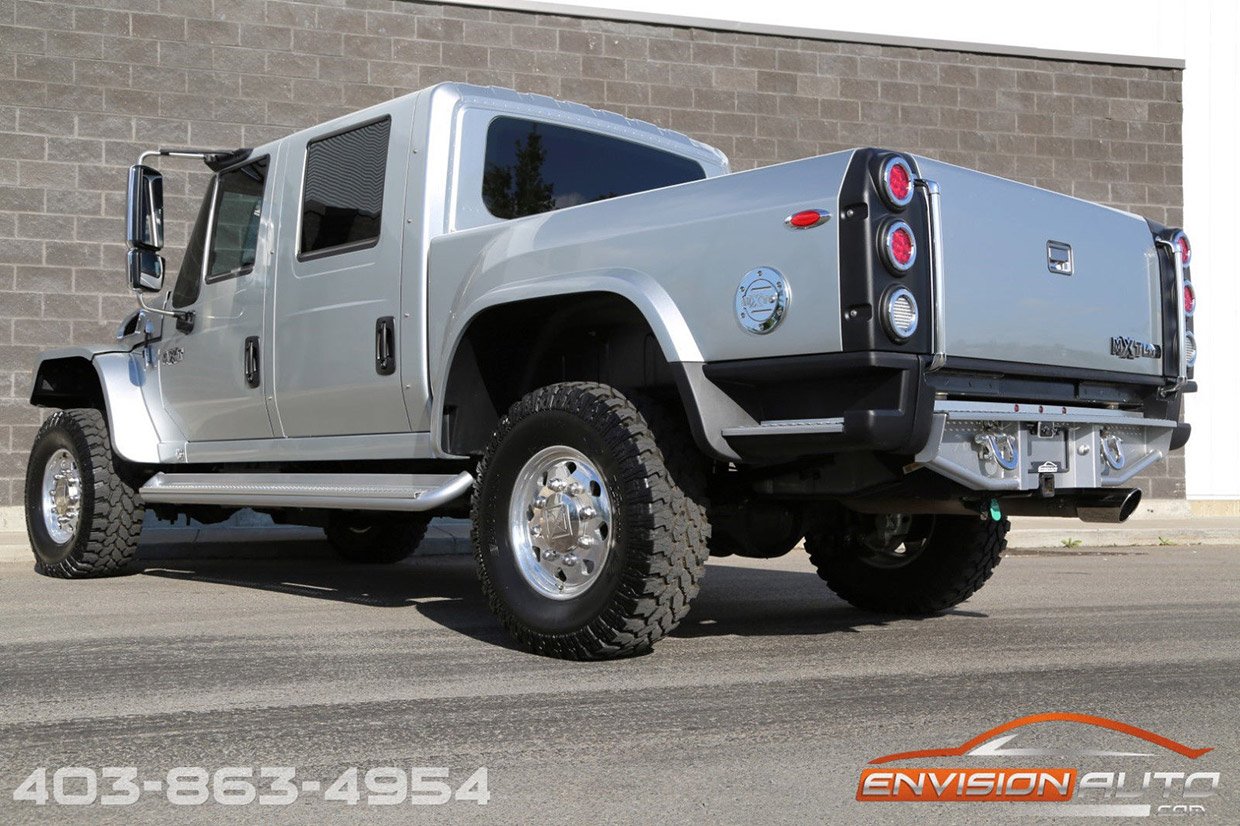 This monster of a truck is an original, unmodified MXT, with just 3,204 miles on the odometer. It packs a big 6.0-liter V8 diesel under the hood, making 300 hp, and an impressive 530 lb-ft. of torque. The 10,000+ pound truck is based on the Navistar Defense MXT MVU chassis, and it rides on big 20″ wheels, wrapped in rugged 40 x 13.5 x 20 ProComp tires for off-roading.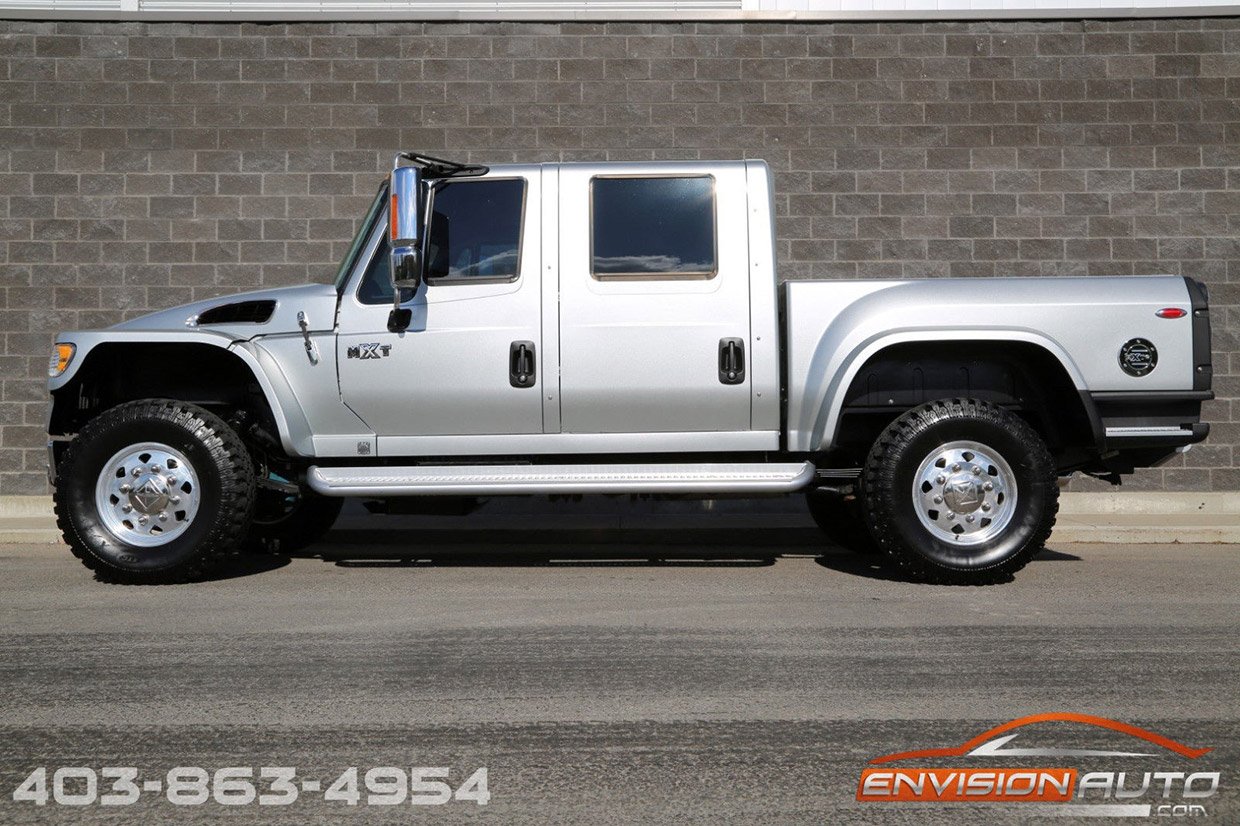 It features similar characteristics to a Hummer, but with that open bed, tall truck mirrors, and semi style grille, it's got its own thing going on for sure. I'm guessing that fans of International's big rigs are the most likely buyers for this unique vehicle, which currently has a $120,000 asking price up on eBay. You can check out more photos of the truck over on seller Envision Auto's website.