Porsche Offers up First Braided Carbon Fiber Wheels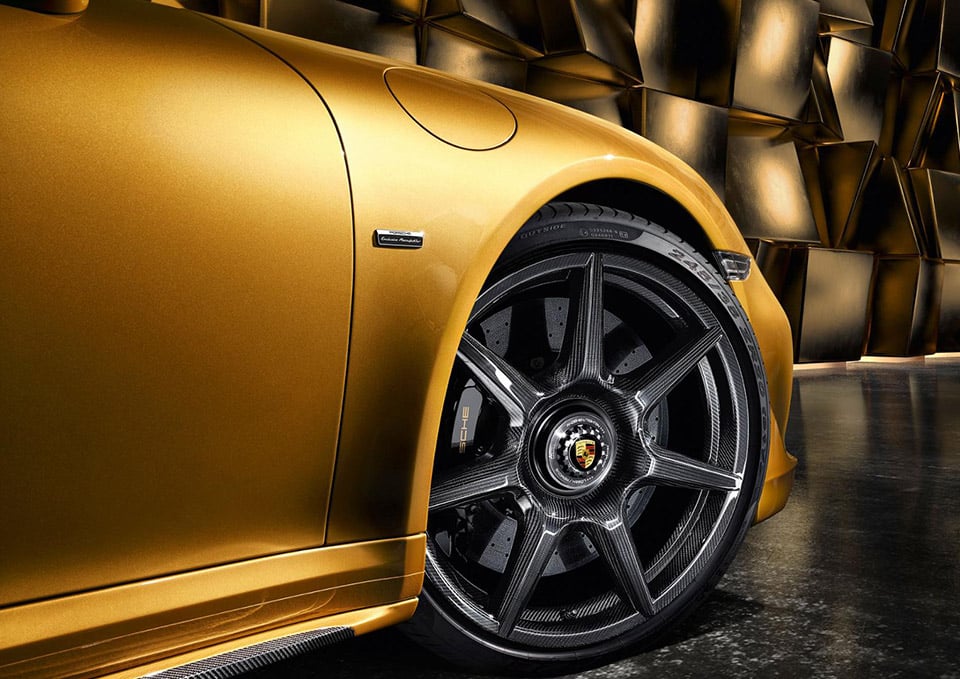 Carbon fiber wheels have been around for a while, but until now, all of the wheels of the market have been pre-impregnated with resin, then molded into shape. Porsche has now developed the first ever production wheels to be created directly from braided carbon fiber. This technique results in a denser and more compact structure, which improves rigidity.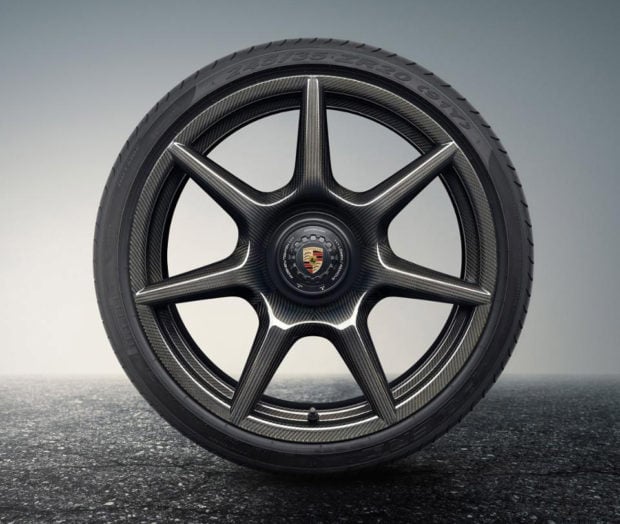 Each of Porsche's 20″ braided carbon fiber wheels is made from over 200 components that form the wheel's shape, and the finished wheel is impregnated with resin after the fact. Check out the video clip below for a look at how Porsche is making its new braided carbon fiber wheels for the 911 Turbo.
The end result is a wheel that not only looks really, really cool, but is strong, and extremely lightweight. Each of the carbon fiber wheels saves 20% compared to its aluminum alloy counterpart, while increasing strength by an equal amount. Reducing unsprung weight, such as that of wheels and tires can make a huge difference in overall car performance and handling.