2017 Lexus RC200t Review: A Corner-cutting Luxury Coupe
2017 | Automatic | coupe | lexus | lexus rc | turbocharger | November 17, 2017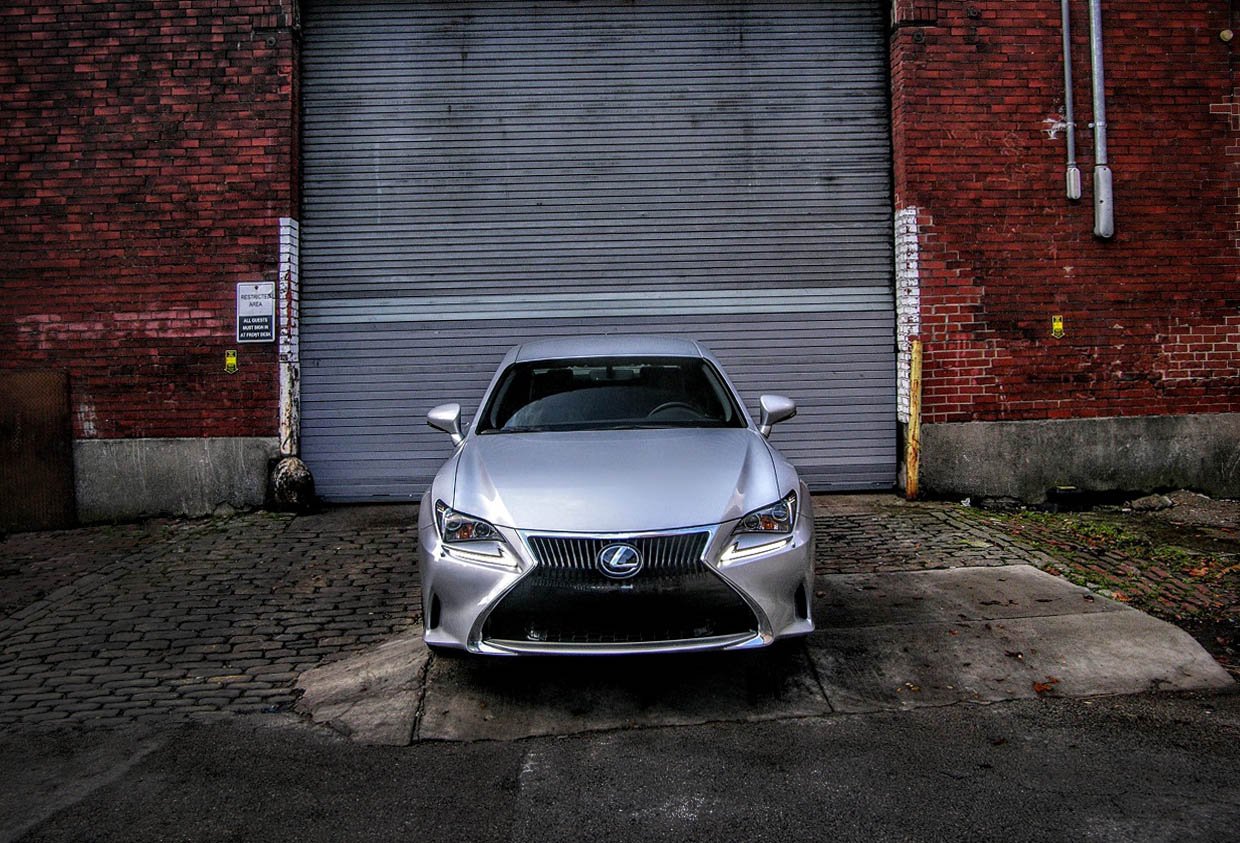 Specs at a Glance

Engine: 2.0-liter turbocharged 4-cylinder
Horsepower: 241
Torque (lb-ft.): 258
Transmission: 8-speed automatic with paddle shifters
Drive Configuration: RWD
0-to-60 Time (secs): 6.7
1/4 Mile Time (secs): 15.1
City/Hwy/Combined MPG: 22/32/26
Curb Weight (lb): 3,796
Wheelbase (in): 107.5
Total Length (in): 184.8
Width (in): 72.4
Base Price (USD): $40,155
Price as Tested (USD): $45,234
Do you know what I have learned to love about the latest rounds of Lexus vehicles? No matter how low you go on the totem pole, they will always come packed with presence and projected reliability.
Stow your qualms over design language, spindle grilles, and infuriating infotainment controls for a moment and truly soak-up what the car in front of you looks like. It's the RC by Lexus, and it is long, fluidly lined, futuristic, and full of character. A more controversial coupe is hard to come by, and having the option of stuffing a 467 horsepower V8 into one, complete with adaptive torque vectoring capabilities only compounds the matter.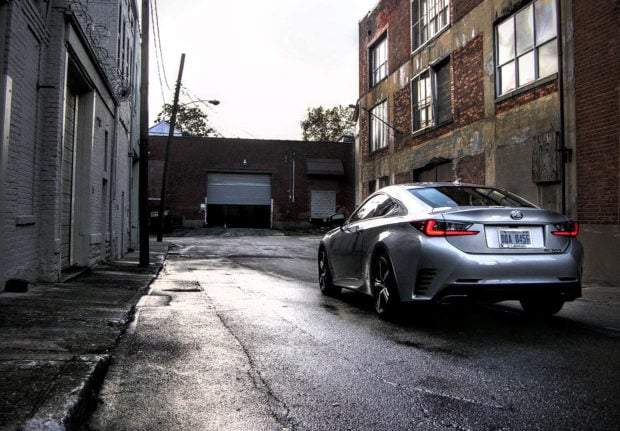 What you see here is not that version of the Lexus RC. This is the turbocharged 200t model in damn near base trim, with a dingy-ass alley serving as its backdrop. No F Sport seats or fun suspension goodies here folks. Just minimalistic luxury at its finest… if that is even such a thing.
For forty grand you still get a lot of Lexus on the dollar when opting for the base RC200t. If you don't require insane amounts of power the 2.0-liter turbo, with its 241 horsepower and 258 pound-feet of torque offers plenty of pep for around-town runs and highway cruising. You also get a snappy sport setting, which stiffens up almost every area of the car save for suspension, and with paddle shifters engaged in manual mode, it makes the acceleration a wee bit more engaging.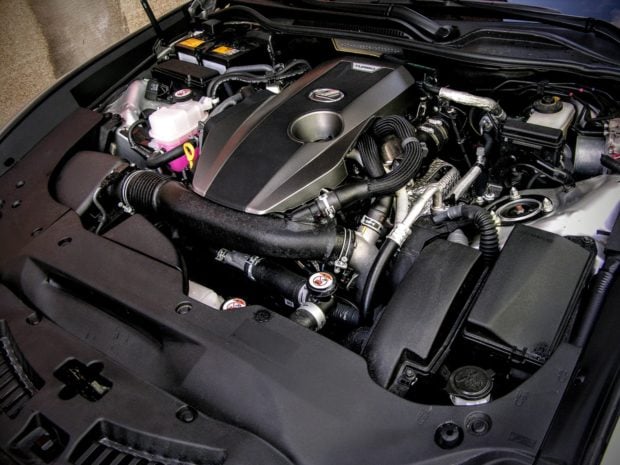 Not having the optional F Sport Package is a real albatross for this vehicle as well. Ignore the slightly under-sized 18-inch alloys. These lower-end rollers do their job just fine, and are actually quite fetching to most of the people I asked. The only thing I would suggest changing are the 235/45/R18 tires, which are all-season, and create both unnecessary roughness and a fair deal of fender gap due to being so thin. A little more sidewall on a stickier compound of tire would fill-out the wheel wells nicely and would likely offer a better blend of road bite and refinement.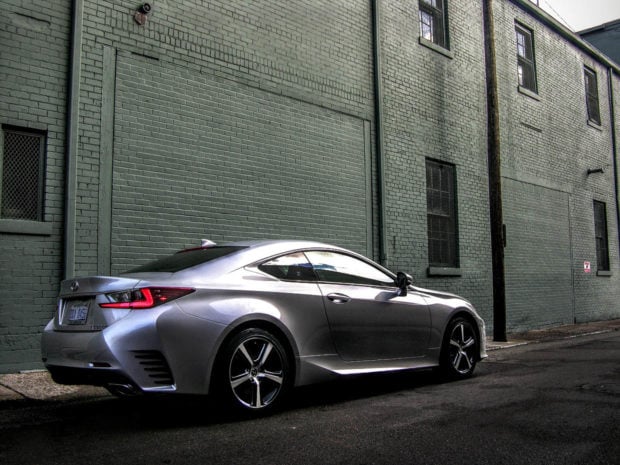 Sadly, I continue to find the RC to be a shade more annoying to live with than its IS sedan alternative, if not for its coupe styling, but the way in which it has been laid out. There are misses all over the interior of this car that drive me mad, with the absence of cupholders or any useful form of storage in the rear being a prime offender.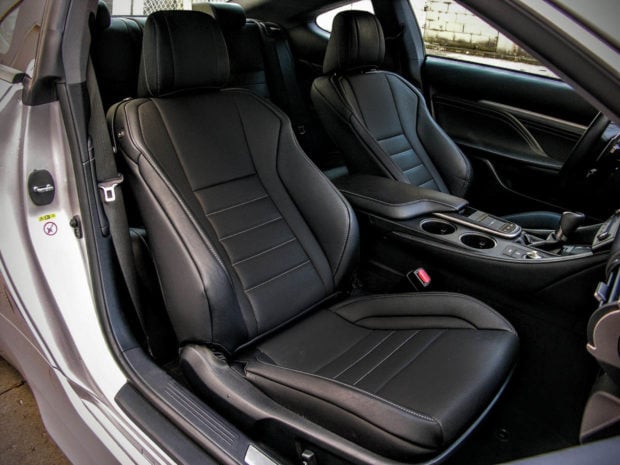 Storage pockets are also too slim for average items, there are but two USB ports and both are within the center console, and by placing  the latch system on said armrest forward instead of to the side, Lexus wasted space and created a conundrum. With beverages on board, you will often find yourself doing a juggling act. Without additional cupholders putting coffee between your thighs and praying for an unsinged groin are commonplace. Factor in the constrained size of the storage hold itself, and the absence of a fold-down armrest in the rear bench, and all notions of practical roominess go out the window.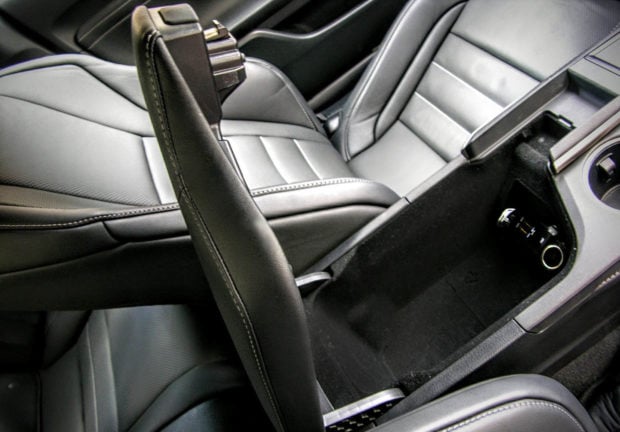 Another area that deserves attention are the RC's base seats, which I found to be quite supportive, while still offering ten forms of adjustability for the driver and eight for the front passenger. They are also bolstered enough that lateral grip remains a positive selling point, and in true Lexus fashion, are just as comfortable and stylish as can be.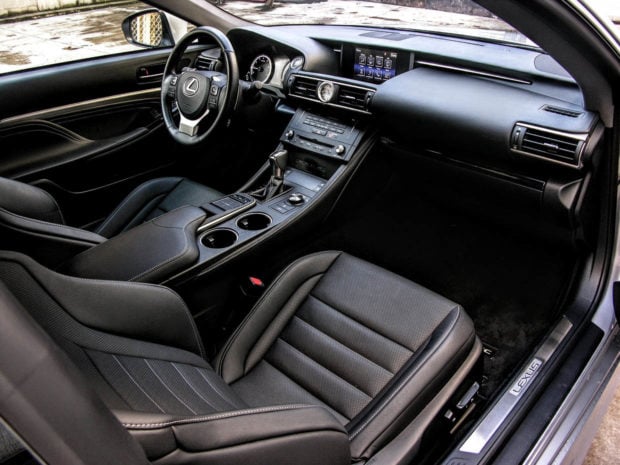 Buyers will like the fact that features like LED headlamps (both high and low), Lexus Enform vehicle connectivity, a 10-speaker audio system, real-time traffic and weather, and genuine wood accents come at no additional cost. You will still need to cough up an additional $1,470 if you want navi in the car, but being that this system borderlines on being unbearable when it comes to user friendliness and graphic acuteness, relying upon your cell phone for guidance may be the best decision.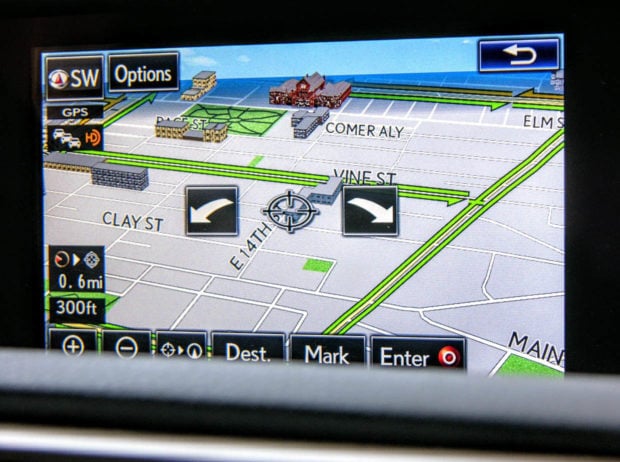 My issues with the RC200t are primarily performance focused, because not only is it an under-performer when it comes to acceleration, it also misses hard carving marks. For a mere $4,105 you can have every chassis, brake, and electronic control upgrade Lexus makes for this turbocharged coupe via the F Sport package, something that puts control on a pedestal above all else.
Ignore all of the exterior aero mods, adjustable digital gauges, specialized interior materials, and seating, shifting, and steering alterations for a moment. They are merely forms of showboating without Lexus' "Vehicle Dynamics Integrated Management" (VDIM) system and traction upgrades. The car may still perform nicely without things like adaptive dampers on board, but drive an RC with this setup and then without and you'll immediately see why this modest upgrade is a must.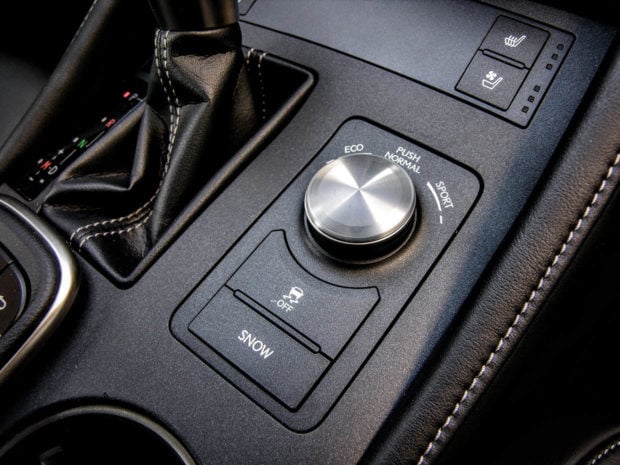 Personally, I feel that the RC200t's biggest fault has to be its curb weight. At nearly two tons, this coupe is far from lightweight, and without a manual option or more cylinders on board is fairly unexciting to drive. Slow to get up to speed, thirsty for premium pump gas, and unwilling to brake in a sharp manner at any point, this version is a far cry from performing as confidently as it looks.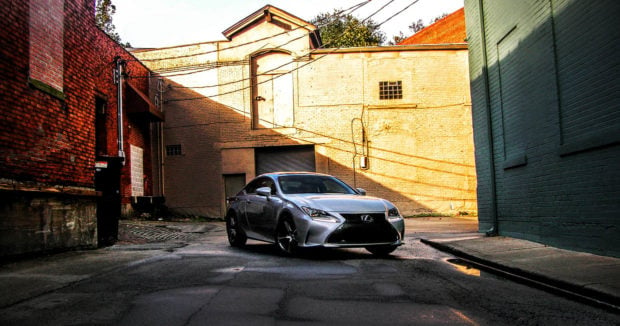 At least steering feels properly weighted and is precise to a point when in Sport mode, and despite not having all of the F Sport's tires, suspension, and stability assists, the RC200t corners in an encouraging manner. This is surely do to Lexus' invested interest in making the RC's double-wishbone front and multi-link rear setups as balanced as possible without over complicating things – a decision that has earned other variations of the coupe high marks in years past.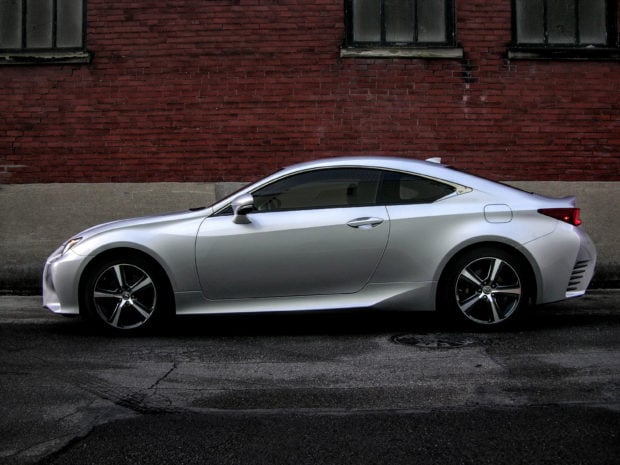 The big question now is, would you rather have the base model of the RC200t, an F Sport-upgraded option, the stronger V6 version, or something else entirely? Even if you are looking for something quiet and comfortable, with just enough exterior styling to give you a sporty sense of entitlement, spending the extra $4,000 on the F Sport model is the way to go. You're guaranteed a lot of bang for the buck, and with those adaptive dampers and Normal drive modes, cruising in comfort can still be a thing.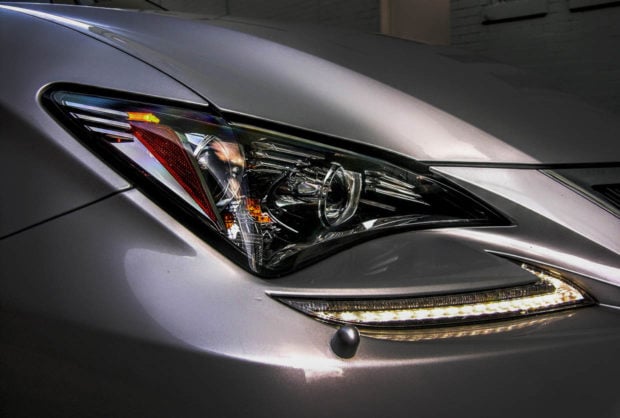 One final thought is that although the V6 version averages lower efficiency ratings (19/28 city/highway versus 22/32), it is still not a hopeless petrol junkie, and with an F Sport equipped version averaging around $50,000, it makes for an even stronger sell over this turbo model. Lexus' RC in this lower-end trim, is but a mere shadow of what lies on the other side, and there are just entirely too many cons, with too slight of a price gap to encourage me to recommend it over its more powerful brethren.