Stock McLaren 720S Puts Down Trio of Sub-10 Second 1/4 mile Runs
drag strip | mclaren | mclaren 720s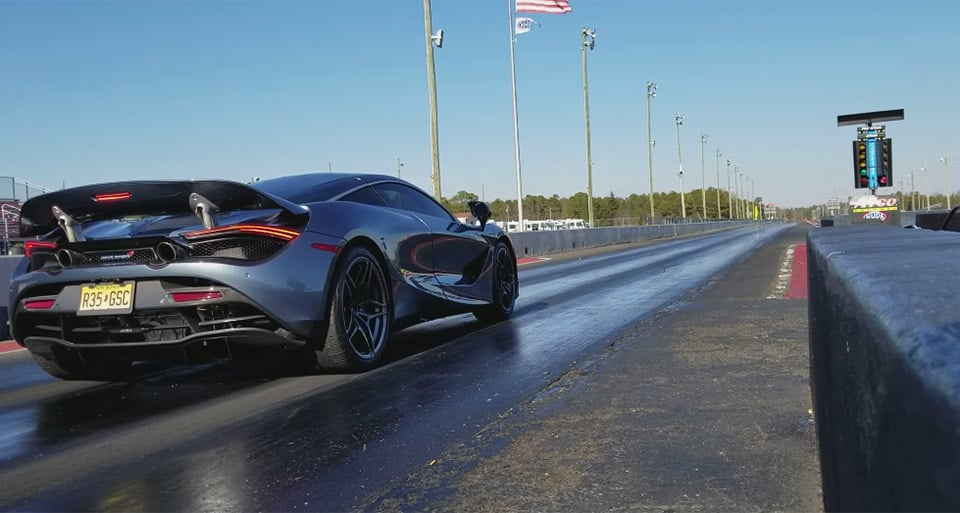 One lucky SOB in New Jersey rented at the entire strip down at Atco Dragway and set about flogging his McLaren 720S. The dude shared a trio of time slips for the bone-stock McLaren that show the beast will get deep into the 9-second range.
The driver had just about perfect weather for the drag strip with 40-degree temps, low humidity, and a density altitude of -1100 feet. The weather doesn't get much better than that. Since the 720S can't do a real dragster-style burnout, the owner resorted to tire heaters powered by a generator.
The result was a fastest run of 9.733 seconds at 146.72 mph. The other two time slips are for a 9.788 at slightly higher top speed of 147.28 mph, and the other was and a 9.799 at 146.50 mph. All of these times are incredibly impressive for a stock, street-lega vehicle – especially one that's designed as more of a road course car than one for the drag strip.