Ranger Rover SV Coupe Luxury "SUV Coupe" Teased
cars | land rover | range rover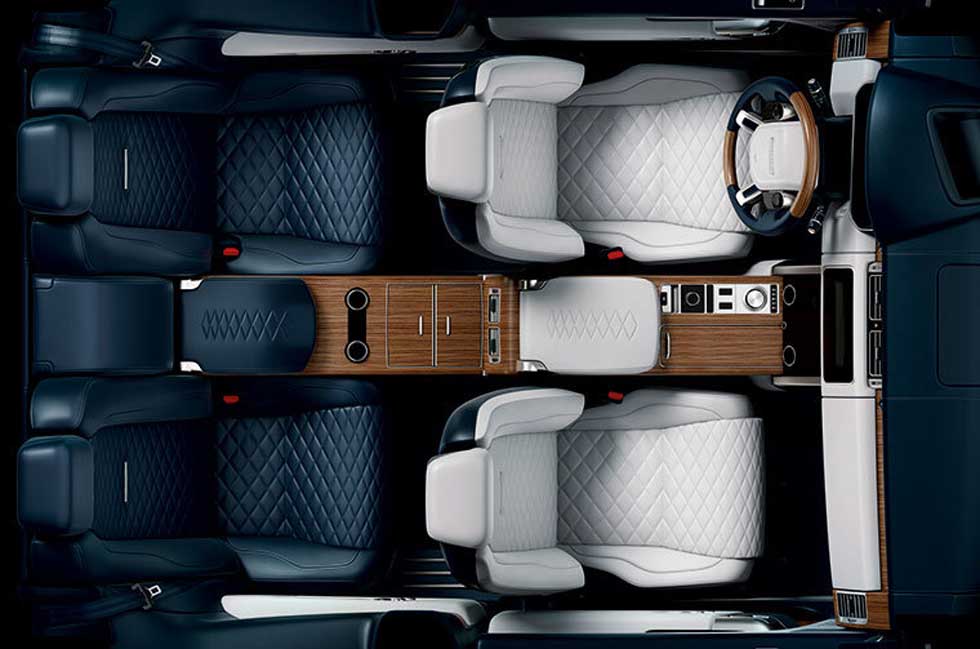 Land Rover has announced that a new limited-edition "SUV coupe" will be coming to the Range Rover line. The vehicle is called Range Rover SV Coupe and details are limited on the vehicle at this time. Range Rover is promising a "seductive body design and supremely refined interior." Other than that, all we know is that it will be a two door vehicle, perhaps something like the Evoque 2-door, but on a grander scale.
The only image of the vehicle we have is of the interior, and it looks fantastically rich and elegant. The diamond-stitched white front seats and black rear seats are an unusual sight, but a cool idea, and there's real wood trim throughout.
The Range Rover SV Coupe will be built by Land Rover SVO and hand assembled in the UK. Production will be limited to no more than 999 units globally. Pricing and any inkling what sort of exterior design or power the vehicle might offer is unknown. The official reveal will come on March 6 at the Geneva International Motor Show.