Bruiser Conversions Will Give Your Wrangler JL a Corvette V8 Heart
corvette | engines | jeep | jeep wrangler | jeep wrangler jl | mods | February 14, 2018
---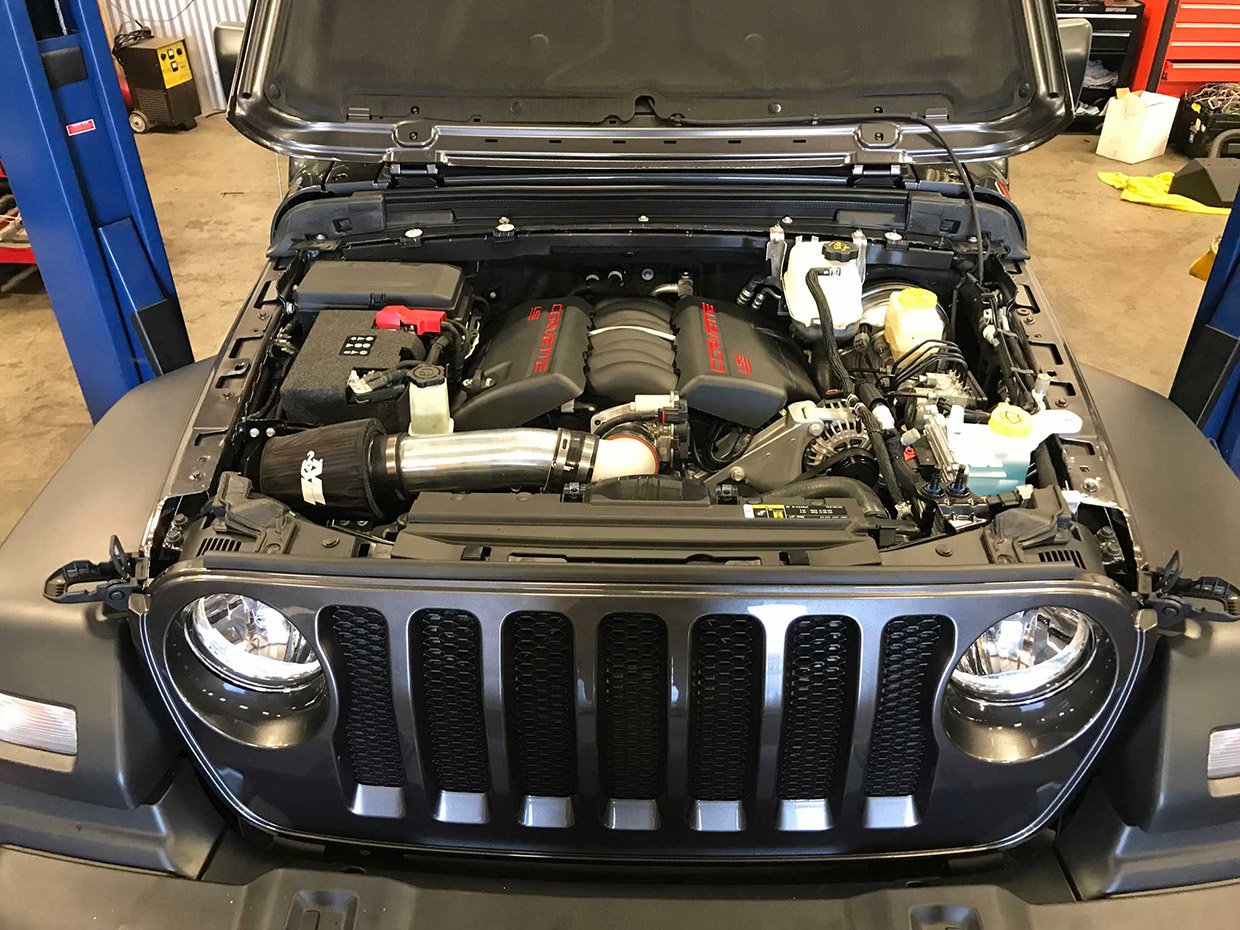 All that a lot of Jeep Wrangler owners really want Jeep to do is offer a V8 engine option. But Jeep isn't really into sticking V8s into its 4×4, leaving V6 or turbo fours as the engine options in the current model – with a diesel option coming later. But if you really want a Chevy Corvette LS3 under the hood of your new JL Wrangler, you can get that.
Clearwater, Florida outfit Bruiser Conversions will cram said 6.2-liter V8 under the hood of the Wrangler, but the work isn't cheap. You bring your own JL Wrangler and another $24,500 for a 450 hp V8 conversion. For $27,500 you can get a hotter 500 hp setup.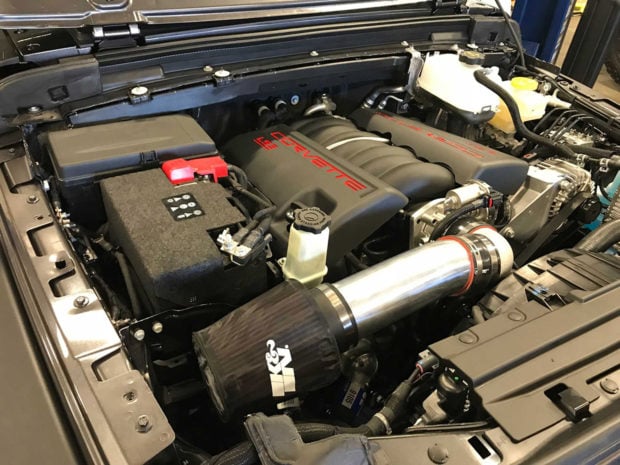 The conversion uses the stock ECU, and the company says all of the OEM electronic systems like safety, comfort, and off-road functions continue to work just like stock. The V8 also mates up to the stock ZF 8-speed auto leaving us to wonder about longevity with all that extra power. No one wants a blown transmission 50 miles from nowhere, but the good news is that same 8-speed gearbox is used in some mighty powerful vehicles, so there's a good chance it'll be just fine.