KTM X-Bow Coming Stateside in Two Models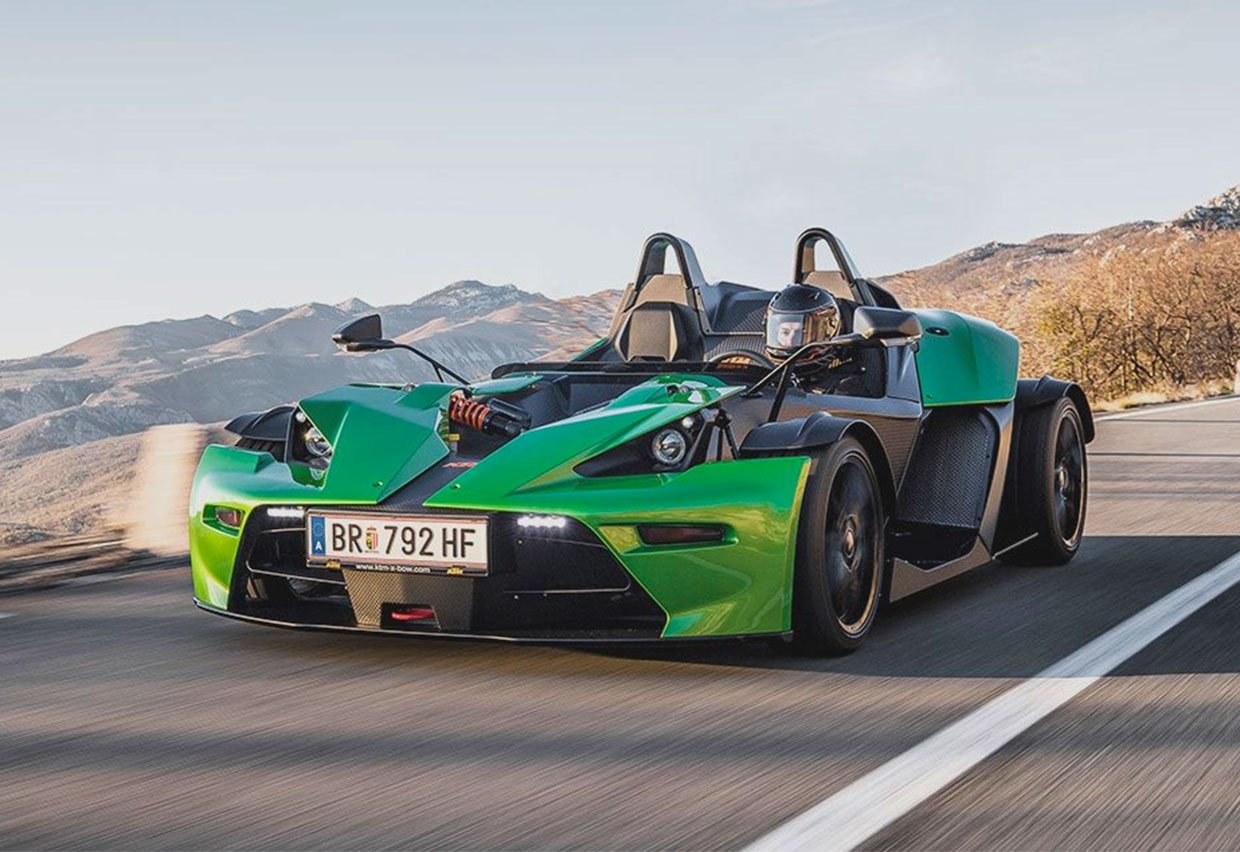 Back in 2016, we got word that KTM was going to offer the X-Bow in the US. Apparently, it only arrived as a kit car though. KTM is now set to offer two versions of the ready-to-drive X-Bow in the US. The big caveat is that neither version is street legal.
These cars will be for track work only and they are EXPENSIVE. Pricing is going to be in the $100,000 range. The base version will be the Comp R that weighs just 1,759 pounds and has a turbo 2.0-liter engine making 330 hp and 310 lb-ft. of torque. It has a 6-speed manual and a 0-62 mph time of 3.9 seconds.
The other is the Comp R 1st Edition that will get better aero and 350 hp with 321 lb-ft of torque. It promises to do 0-62 mph in just 3.2 seconds. Both cars meet SCCA Formula S&A standards for racing. You won't get them via KTM motorcycle dealers, only via HMC Racing in Wisconsin and ANSA Motorsports in Florida.