Camouflage Your Body Like a Test Mule
camouflage | etsy | funny | t-shirts | April 18, 2018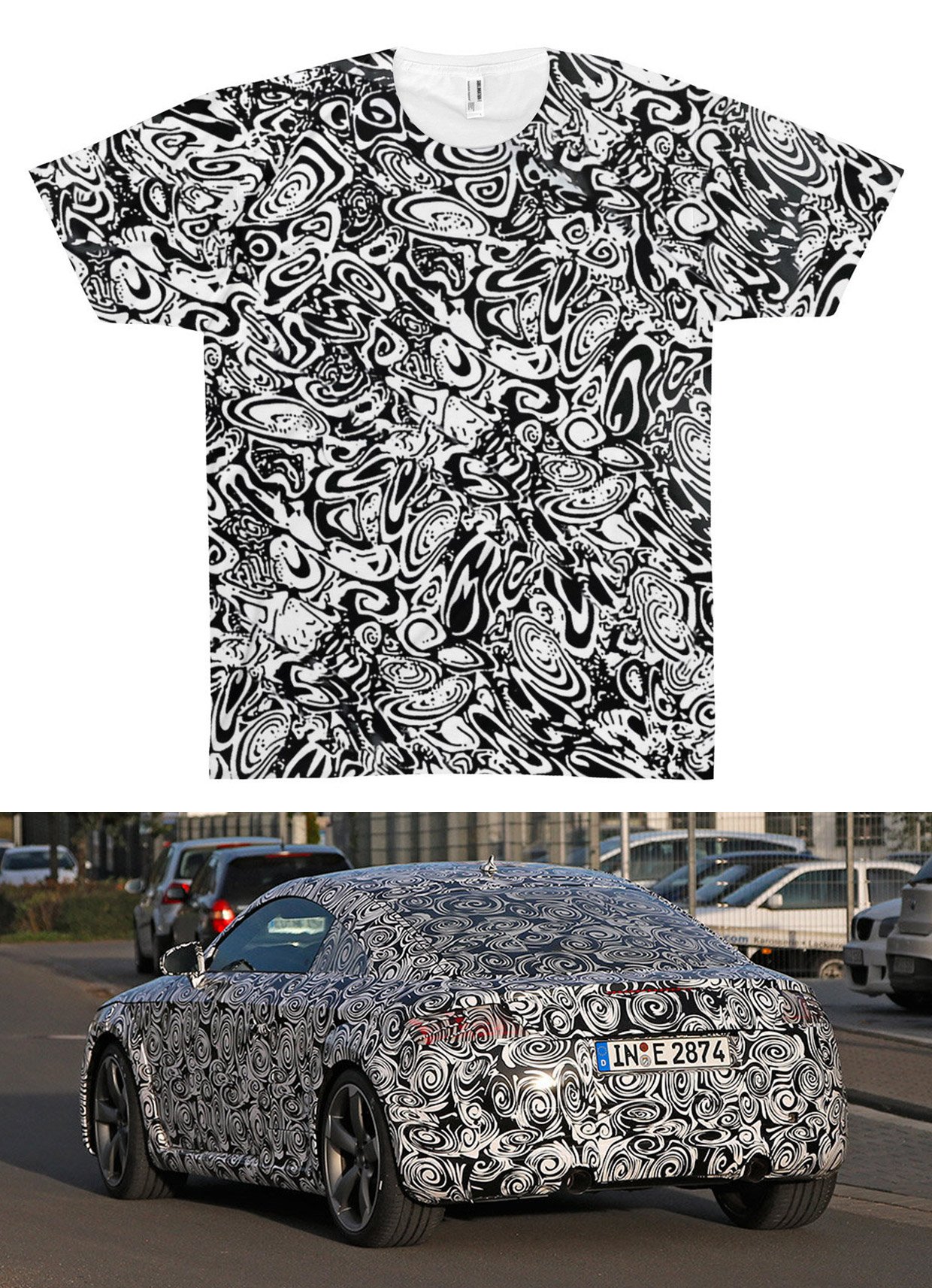 If you've ever seen a prototype car being tested or one of the many leaked images of upcoming cars floating around the internet, you know that they're often covered in these strange camouflage patterns. Those patterns are specifically engineered to mess with your brain and make it difficult to recognize shapes beneath them, theoretically preventing you from making out the design of the car underneath that wrap. Now, you can dress yourself up just like those automotive test mules.
JoyComplex created this series of t-shirts each designed to mirror actual monochrome camouflage wraps seen on prototype vehicles. While people will still be able to identify your face, perhaps the patterns will help you hide those love handles or other unsightly body lumps.
They currently have four styles available in their Etsy shop, selling for $40 each.