The Man Will Come 'Round in the 2018 Durango Pursuit
2018 | dodge | dodge durango | police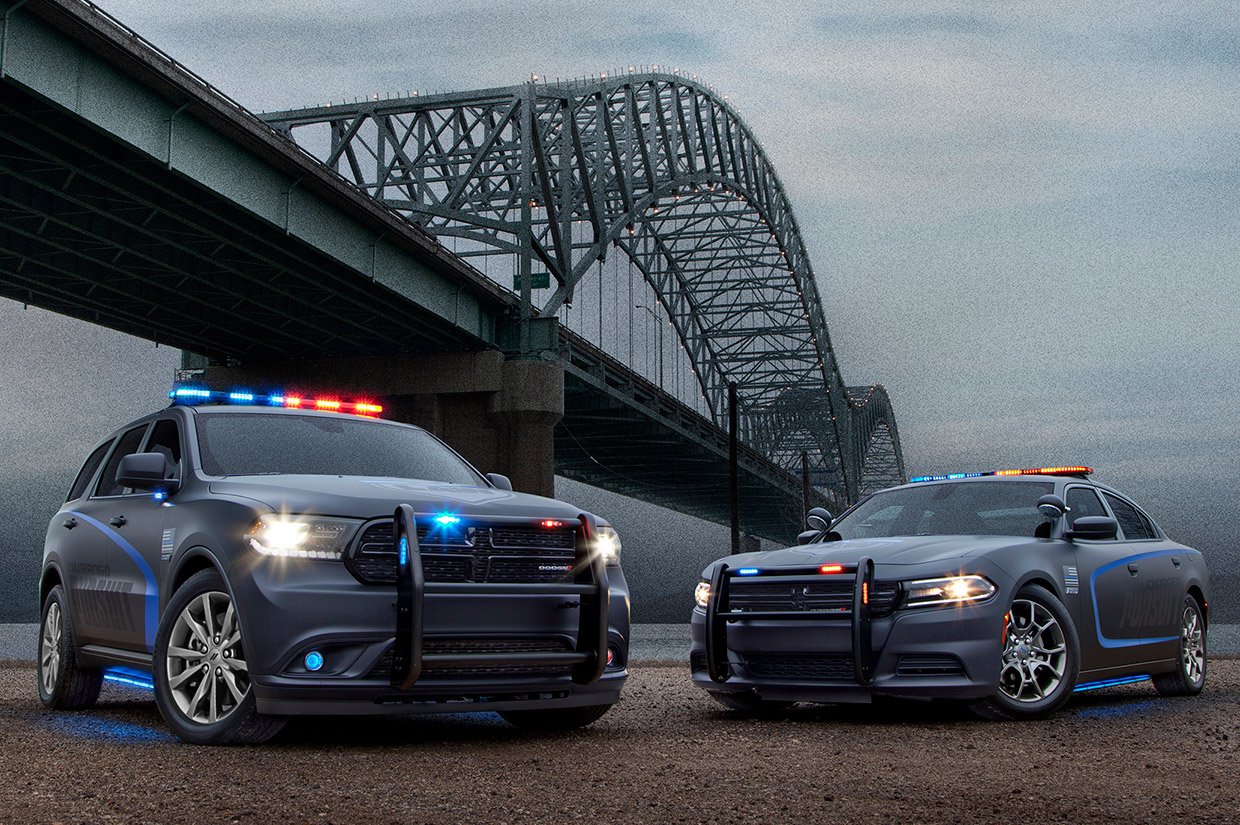 All around the US, the police and highway patrol agencies favor Ford Explorers for their SUVs and Dodge Chargers for their patrol cars. But you'll soon need to start checking your rear-view mirrors for a hopped-up police version of the 2018 Dodge Durango called the Durango Pursuit.
Dodge has unveiled the new pursuit SUV packing a 5.7L HEMI V8 that makes 360hp and 390 lb-ft of torque. Dodge says that is best in class power and torque. The Pursuit vehicle can tow 7,200 pounds and has 8.1-inches of ground clearance.
Other features include a high power 220-amp alternator, a special cold-cranking battery, power adjusting driver seat, under vehicle spare tire, and a special tri-zone interior temperature control that makes the Durango especially K-9 friendly. The vehicle also has AWD with a low range transfer case for off-road work. Dodge says Durango Pursuit is available to order for a limited time.