Bloodhound SSC Land Speed Record Attempt Date Slated for 2019
bloodhound ssc | land speed record | May 17, 2018
---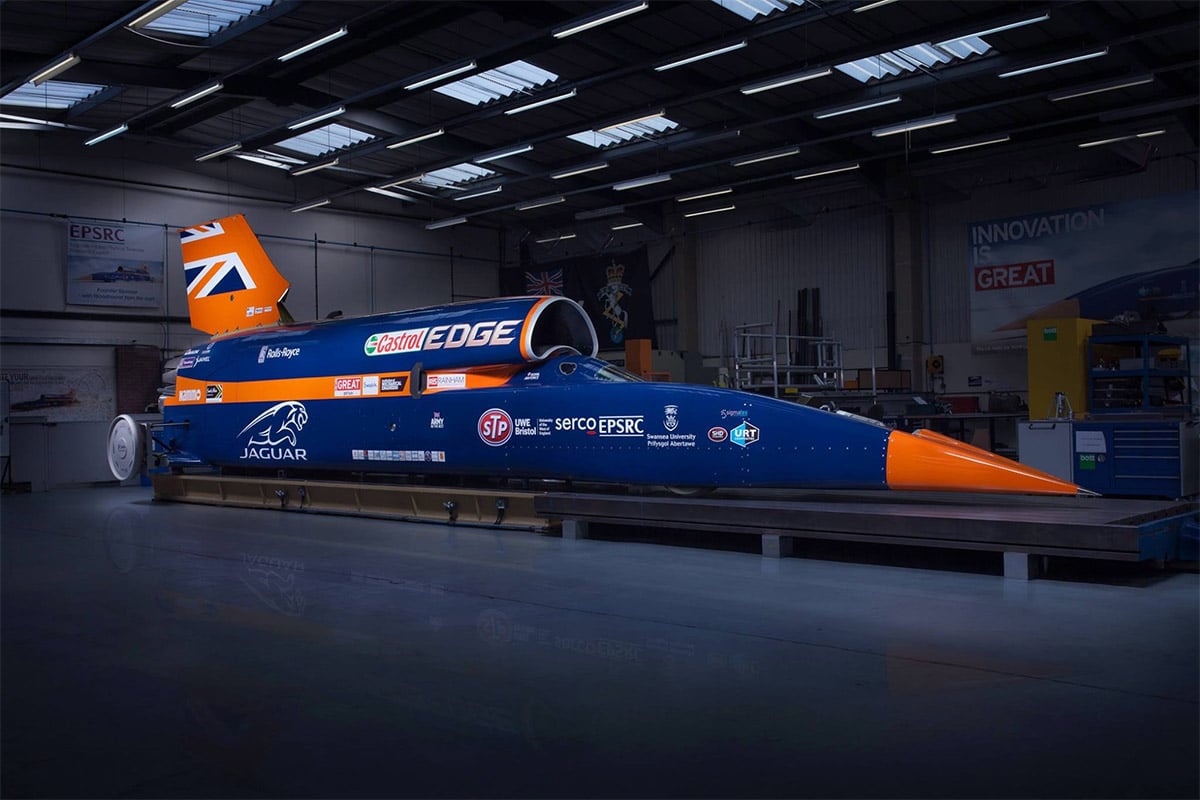 It's been a long time since we talked about the Bloodhound SSC supersonic car. The last time was back in 2015 when the car went official. We have now learned that the impressive rocket car will go sniffing for a land speed record with a supersonic run in the fall of 2019.
The best guess for the record attempt is between October and November, so more than a year from now. The run will happen in Northern Cape, South Africa out in the desert. The reason for the location is that the team thinks that the surface will be pristine after seasonal flooding.
To grab the speed record, the team will have to go at least over 760 mph. They are to use the car's three rocket engines to launch it to 1,000 mph to put some distance between them and anyone else who ever might take a go at it. We'll keep an eye on the Bloodhound SSC over the next year, and hopefully we'll see a successful run in 2019.