Icon 1965 Kaiser-Jeep Wagoneer is Wood-grained Perfection
icon | jeep | jeep wagoneer | restomods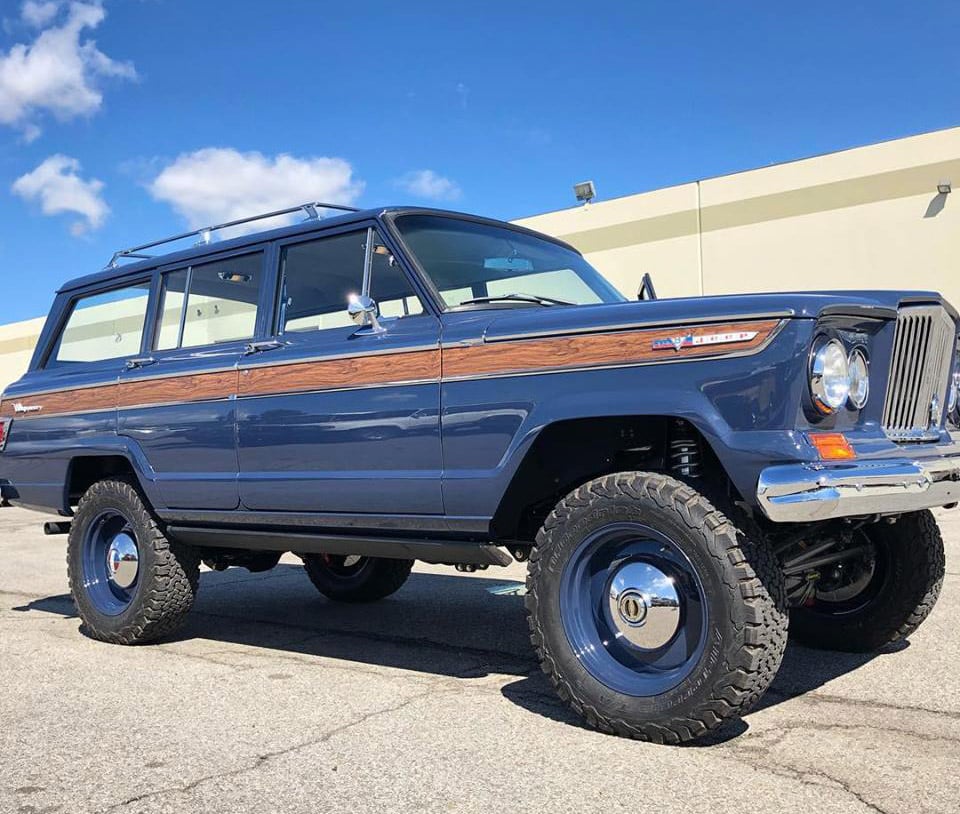 In the immortal words of Beavis & Butthead… Boyoyoying! Some lucky rich dude with actual taste commissioned Jonathan Ward's Icon 4×4 to build him a stunning 1965 Kaiser-Jeep Wagoneer that looks stock, but is very far from that. The donor vehicle was completely remade with a blue and woodgrain exterior, and its wheels shod with NOS factory hubcaps.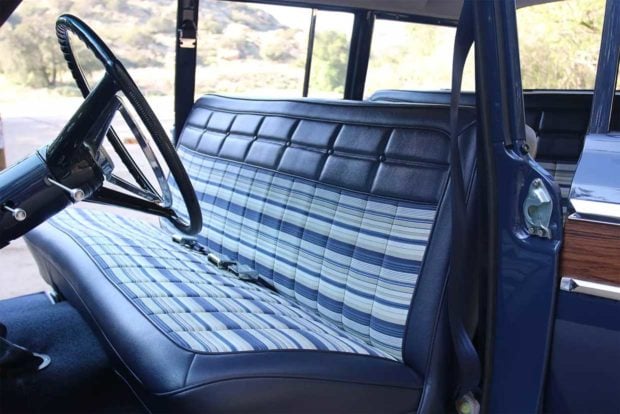 The interior looks straight out of the '60s and is perfect for the design of the car. That's where the old stuff ends though. The Jeep rides on a custom steel chassis, is fitted with Brembo brakes at all four corners, and thoroughly modern driveline gear.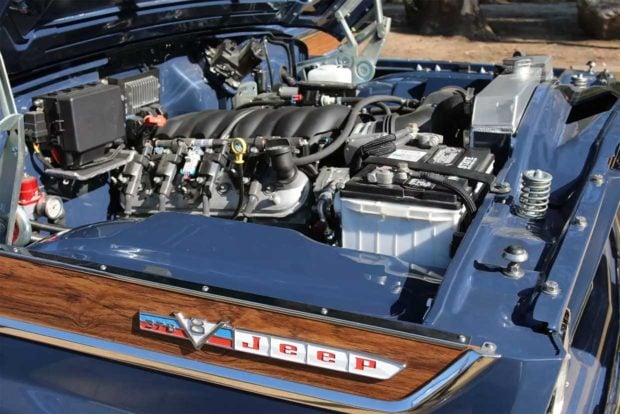 The engine is a 6.2-liter E-rod LS3 that makes about 440 hp, mated with a GM 4L85E transmission from a 3/4 ton truck. The transfer case is an Atlas two-speed shift-on-the-fly unit, so it's ready to handle all kinds of terrain on-demand.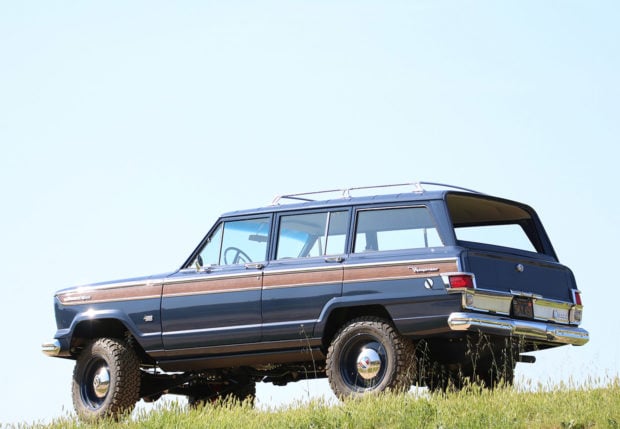 The video below gives lots more details on this perfect Jeep. The restomodded SUV cost a few hundred grand according to reports its very lucky owner plans on using it to haul his family around their vacation property. Oh, the life.