Dodge Demon and Viper "Last Chance" Auction Raises $1 Million
auction | charity | dodge | dodge challenger srt demon | dodge viper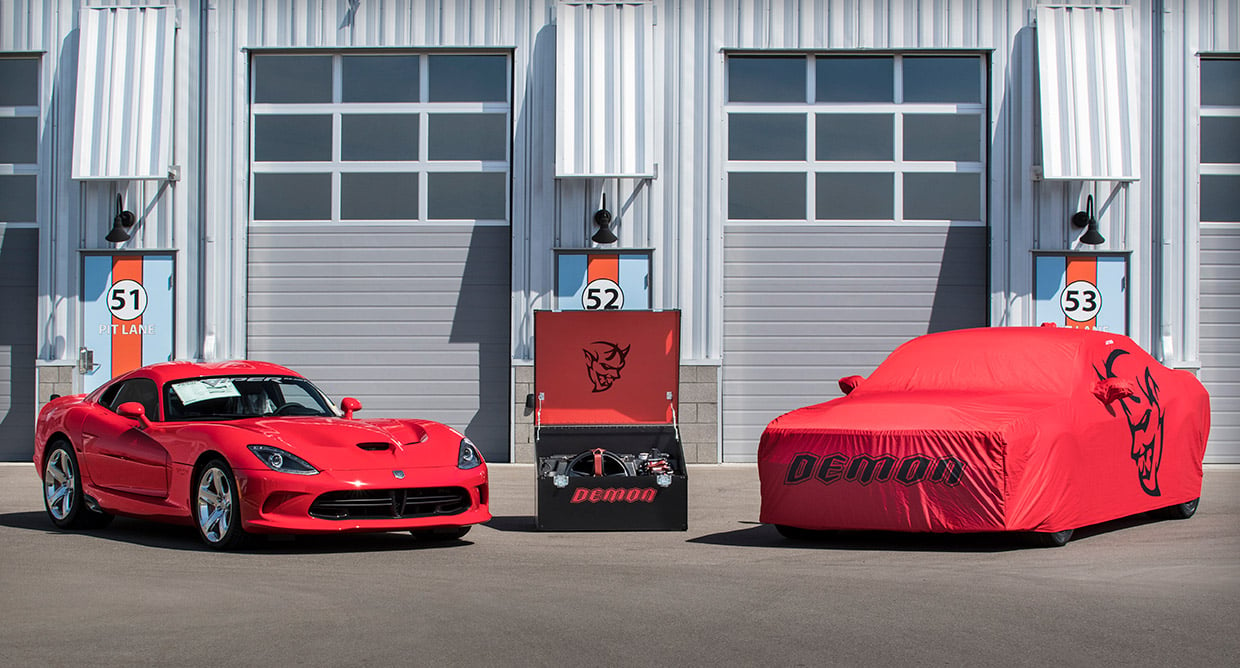 Last weekend at Barrett-Jackson's Northeast auction, Dodge offered up a very cool pair of cars to one lucky bidder. The auction was dubbed "The Ultimate Last Chance" because it was the last chance for anyone to buy a Viper and Challenger SRT Demon car.
The auction included the very last production Viper and the very last production Demon. Both were covered in the same Viper Red color. The Demon started life in black but was repainted by Dodge. The last Viper has been sitting in a warehouse somewhere since production ended in 2017. That Viper was optioned as a homage to the original RT/10 Viper.
When the gavel fell, the duo of red Dodges reached a hammer price of $1 million, with The United Way being the lucky recipient of 100% of the profits from the auction.