Race Driver Takes Rental Van to Nürburgring to Break a Record
nurburgring | vans | volkswagen | September 14, 2018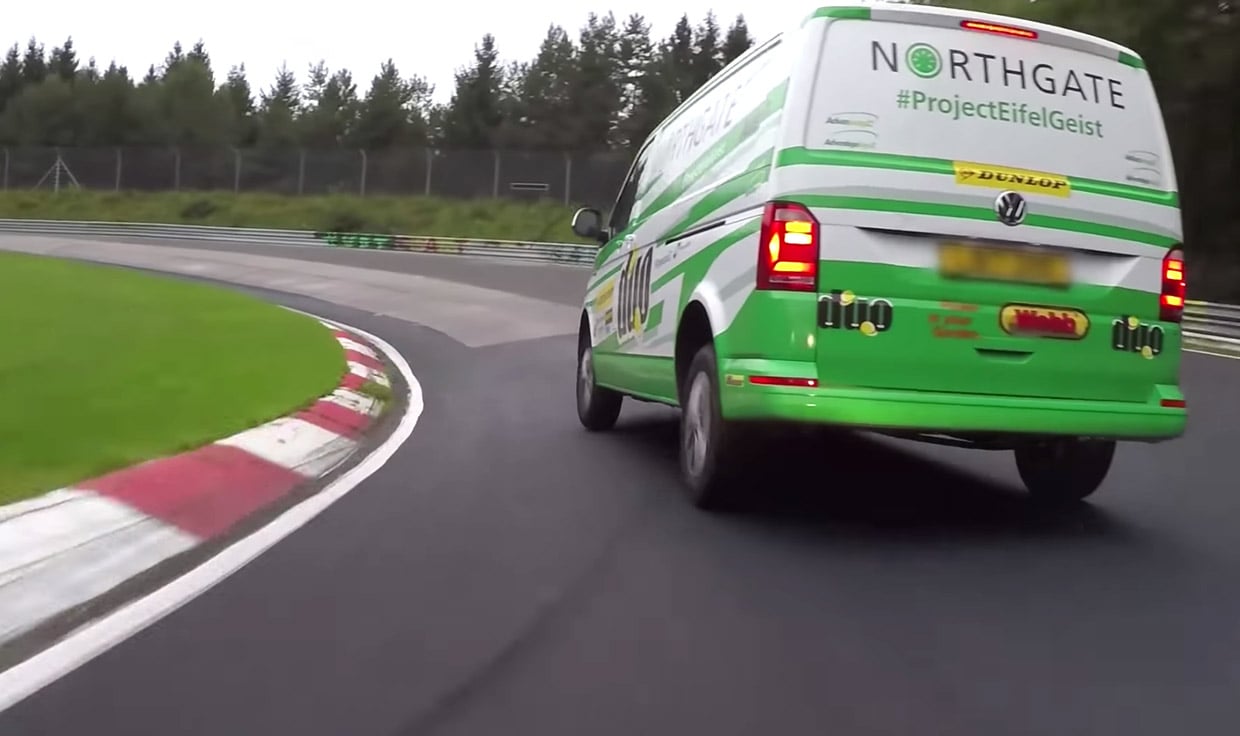 When it comes to allowing you to run what you bring on a racetrack the Nürburgring is the place to go. Turn up in a rented cargo van at most tracks in the US and they won't let you into the paddock, let alone onto the track. In Germany, not only can you drive your van around the circuit, you don't even need a helmet.
British Touring Car Championship racer Rob Austin happens to be sponsored by Northgate Vehicle Hire. They loaned him a stock VW Transporter turbo-diesel rental van and set him loose to try and break the van record on the Nürburgring. Yes, there actually is a record for that. Austin had to try several times to beat it, but was unable to do so until he and his pals stripped out some weight.
Ultimately, Rob ended up going around the ring in 9 minutes, 58 seconds. The previous Nürburgring van lap record was held by Sabine Schmitz when she went around the 'ring in 2005 in a Ford Transit for Top Gear in 10 minutes and 8 seconds.