Rezvani Tank X Gets a Hellcat V8 and Big Price Tag to Go with
rezvani | Rezvani Tank X | September 28, 2018
---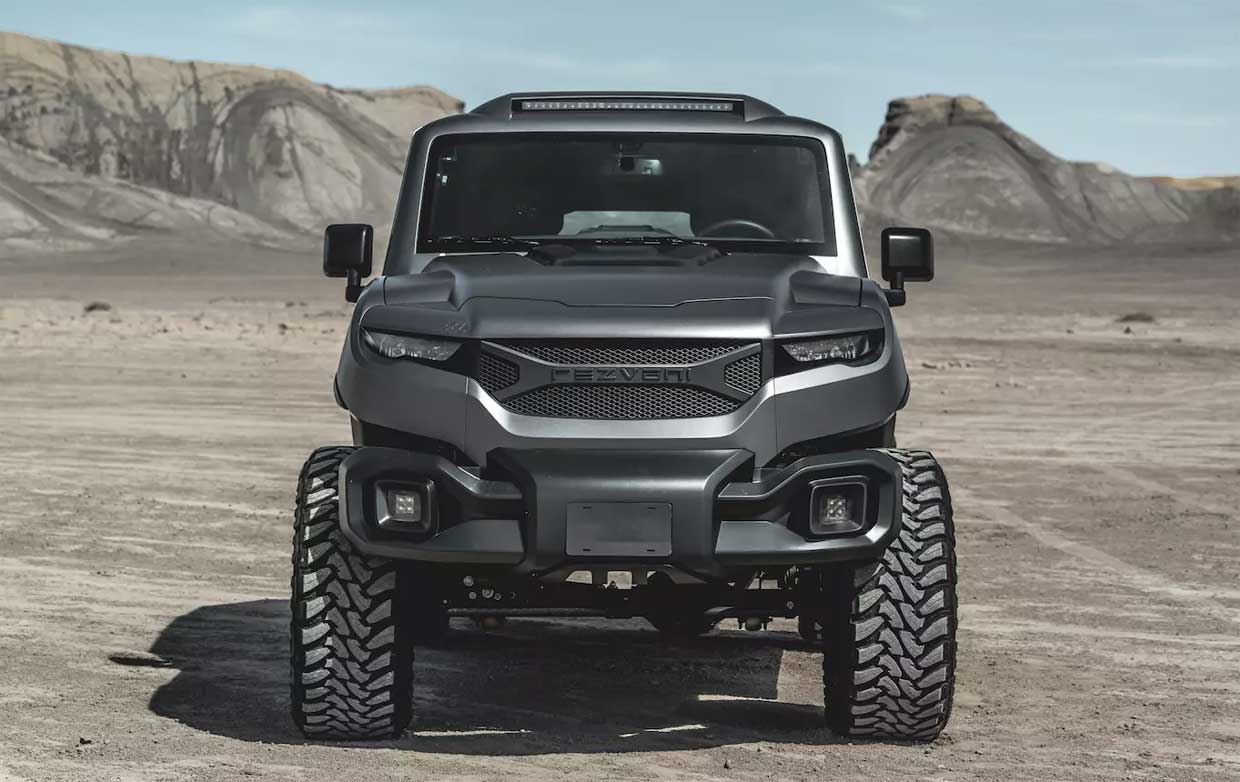 Rezvani has announced a new version of its already bonkers Tank SUV. This one is called the Tank X and it comes standard with the most powerful engine offered in the vehicle, a 6.2-liter supercharged Dodge SRT Hellcat HEMI V8 making 707 hp.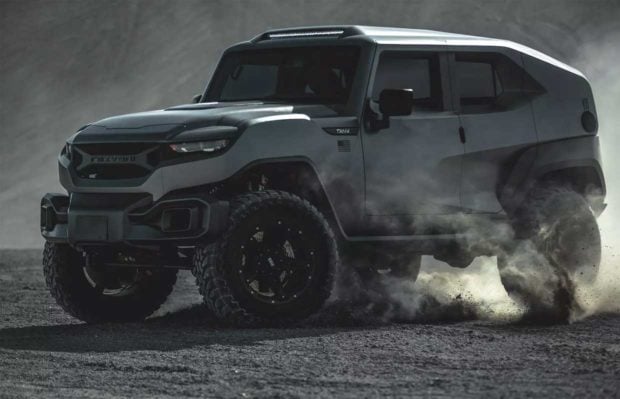 That engine is an option on all other Tank models adding $65,000 to the base version of the Tank. The upside is the base version costs $165,000, compared to the Tank X ringing in at $259,000 for starters.
The X comes rugged GRID off-road wheels, and can be equipped with one of two off-road packages, each of which lifts the SUV by 6″, adds FOX 2.5″ internal bypass shocks, and 37″ tires. The Extreme off-road package adds upgraded brakes and driveshafts, and dual-speed compression FOX shocks. Keep in mind that the Tank X doesn't get the armor offered on the Military version,
On-demand 4×4, LED off-road lights, and power opened doors are all standard. Tank X buyers can also get a fancy full leather interior – which looks especially over the top in red.